Black Friday: 6 smart shopping tips
Black Friday offers an opportunity to secure a bargain. We explain how.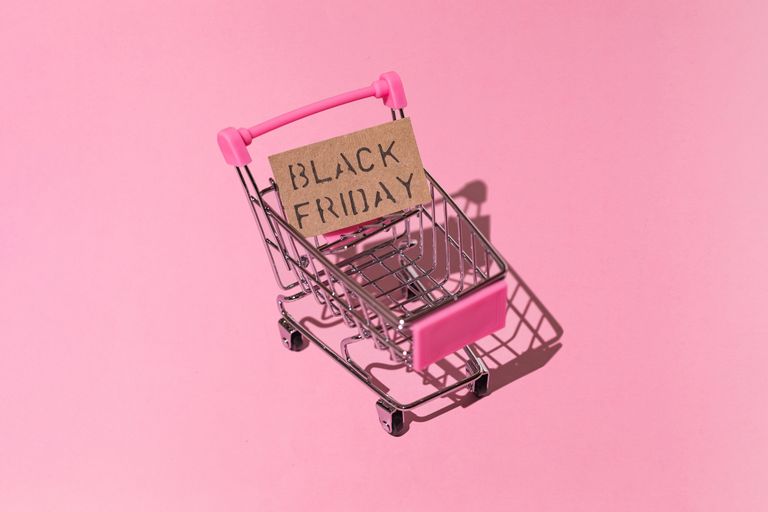 (Image credit: Getty)
Black Friday is one of the biggest shopping events of the year for those who love a discounting frenzy. Black Friday 2021 takes place on 26 November.
If you're looking for a good deal for certain tech items, household appliances or Christmas presents, you may want to know if Black Friday is worth it and how you can find the best deal.
We explain everything you need to know.
Black Friday: What is it?
Black Friday is an annual shopping tradition from the US that goes back as far as the 1950s. In 2013 the UK adopted the tradition and since then it has become an annual fixture for bargain hunters. The name originates from the idea of retailers moving 'into the black' - in other words, when they move out of the red start making money.
Some stores let loose with their offers from midnight via their website before opening their doors at 6am. Since 2015 the stakes have been raised with sales being launched in the days before Black Friday.
What can I expect from Black Friday 2021?
All retailers are expected to participate and after last year's strong online offering due to the lockdown at the time there's likely to be interest from some shoppers to avoid trolley clashes.
Ossie Bayram, UK manager at price comparison site PriceSpy (opens in new tab), advises not to get carried away by the Black Friday hype. "With incomes seeing a squeeze due to inflation and energy price hikes as we approach Black Friday and Christmas, it's even more important not to get sucked into the hype of the upcoming sales season, which could see many needlessly forking out and paying over the odds on certain items."
He points to the worst aspect of last year's Black Friday that PriceSpy tracked. "Our statistics in fact show that close to 30% of the products in our most popular categories cost more on Black Friday compared to 14 days earlier."
He advises slowing down and simply taking a step back from the hype and doing thorough research online before you buy. "Don't rush into any decisions, take your time to do research on items, compare features and prices to ensure you get the best value for money. This always makes a massive difference. Help yourself make the best decision and not be disappointed this upcoming sales season."
Shipping and delivery is something to consider more carefully this year too. "Make sure the prices you see include shipping and delivery in the price as well as looking at expected delivery times, especially given the current supply chain issues," explains Bayram.
Six Black Friday shopping tips
Follow your favourites
Follow your favourite shops on social media and sign up to email newsletters to be in the know about special offer.
Set up online accounts in advance
To save yourself from the frustrating slowness that some websites experience due to high numbers of visitors, set up an online account in advance and enter your payment and delivery details. This way you can buy quickly once special offers are available and equally quickly get out!
Research to the max
Decide on the item you want and then compare prices to find the lowest price. Websites like Alertr (opens in new tab), PriceSpy and CamelCamelCamel (opens in new tab) reveal the best price drops.
Use a credit card
Credit cards (opens in new tab)offer a safe and sensible way to pay for big-ticket items. Section 75 of the Consumer protects any spending between £100 and £30,000 meaning that if anything goes wrong with your order, your credit card is jointly liable to reimburse you. "This will protect you if the retailer you purchase from goes bust, and it will stop you from being out of pocket when awaiting a return," adds Bayram. A 0% purchase credit card can help spread the cost and not pay interest over a set period of time - between 3 and 22 months. For example if you used M&S Bank's 22-month interest-free credit card to spend £1,000 on Black Friday you could pay off your purchase with monthly payments of £45.45.
Seek out a discount code
Push for extra money off your purchase with an extra discount via websites such as Vouchercodes (opens in new tab) and MyVoucherCodes (opens in new tab). For example, MyVoucherCodes is offering £40 off washing machines and tumble dryers over £400 at Currys PC World and
Get a cashback bonus
Check the likes of TopCashback (opens in new tab) and Quidco (opens in new tab) before you buy. Cashback websites pay you a percentage of what you spend or a lump sum bonus when you buy via their tracked links. TopCashback, for example, is currently offering up to 25% cashback on Currys PC World purchases, up to 15% at Asos and up to 15% at JD Sports. The money is added to your online account with the cashback website with a number of weeks.
Katie is staff writer at The Money Edit. She was the former staff writer at The Times and The Sunday Times. Her experience includes writing about personal finance, culture, travel and interviews celebrities. Her investigative work on financial abuse resulted in a number of mortgage prisoners being set free - and a nomination for the Best Personal Finance Story of the Year in the Headlinemoney awards 2021.