Best supermarket loyalty cards for saving money on your shopping
We reveal the best supermarket loyalty cards for discounts, deals and points on your weekly shop.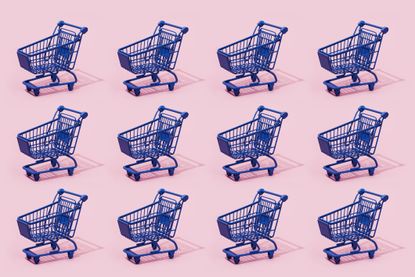 (Image credit: getty images)
Look After My Bills Newsletter
Get the best money-saving tips, tricks and deals sent straight to your inbox every week. Make sense of your money in partnership with The Money Edit.
Thank you for signing up to The Money Edit. You will receive a verification email shortly.
There was a problem. Please refresh the page and try again.
The best supermarket loyalty cards can make a significant difference to your weekly shop with food prices soaring and household budgets increasingly squeezed by astronomical rises in energy bills and fuel prices.
Food price inflation has hit 18.4% - much higher than the overall inflation rate of 10.4% - according to the Office for National Statistics. Which is why using a supermarket loyalty card at the till to unlock bonus offers and discounts is more worthwhile than ever before.
Supermarkets are upping their offerings too: Sainsbury's is the latest to shake up its Nectar card scheme with the introduction of all-year-round discounts on 300 branded items.
Britain's Coupon Kid Jordon Cox says: "It's probably a good idea to sign up to all supermarket loyalty schemes, even if you don't shop there that often. Not only does it give you options, but you may get sent coupons and personalised offers, that can save you money.
"With lots of different loyalty schemes offered, the best thing to look for is flexibility, whether the rewards work for you, and does making a supermarket switch negate the potential savings you make?"
We've checked out all the major supermarket loyalty cards to help you get the most from every pound.
The best supermarket loyalty cards
Why you can trust The Money Edit Our experts spend hours analysing and reviewing products and services to help you find what's best for you. Find out more about how we analyse.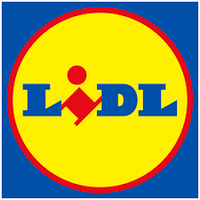 Lidl | Lidl Plus
You'll need the Lidl Plus app, which is free and opens the doors to discounts and prizes. This loyalty scheme isn't about points but reward coupons, cash discounts and free food depending on how much you spend in store.
Every Thursday a new selection of coupons pop up. This week discounts include 15% off sausage, brioche and fruit cider.
Shoppers get personalised rewards based on their activity. For example, every £100 spent each month will get you a £2 off coupon, while spending £250 a month gets you a 10% off coupon. For those who spend less, there's a free bakery item when you spend £50 a month.
The verdict
If you shop at Lidl regularly then you can expect to bank bigger savings than any other supermarket loyalty card. Spending £100 means a £2 saving on your shopping; twice the equivalent value with Tesco's Clubcard. And if you reach the £250 monthly limit you'll get a 10% saving.

Iceland | Iceland Bonus Card
Iceland is still dishing out a physical savings card for you to put money on to use in store. You can top up online, in store or via an app.
It gives you £1 for every £20 you put on the card, which is a 5% boost and can be a simple way to budget for your weekly shop or save for holiday periods. It works across Iceland and Food Warehouse and it can get you access to special 'Bonus Card' offers of up to 50% off.
It means if you put £100 on the card to spend you get an extra £5. Other benefits include special offers, free home delivery if you spend £25 or more in an Iceland store plus prize offers.
The verdict
A very generous offer: if you shop at Iceland regularly, this is a great way to boost the power of your pound as sticking £20 on your card regularly can earn you a 5% bonus.
Supermarket loyalty cards: the best of the rest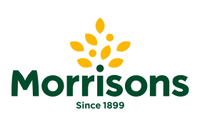 Morrisons | My Morrisons
My Morrisons is free to sign up and you can use your card at the till, online or via the app. There are no points on offer – it's all about unlocking personalised discounts, freebies and offers. Offers and deals will pop up on your card and be applied automatically which could be anything from a 10% saving to a £5 voucher.
New parents, NHS workers, teachers and students can also get access to extra offers, competition draws and treats.
The verdict
It's hard to work out how much you can save with My Morrisons because discounts vary. But if you scan your card at the checkout you could win a 'Basket Bonus' of £5 off your next shop, a bunch of flowers or free item at the bakery. By comparison you'd need to spend £500 at Tesco to get a £5 voucher to spend at the till.

Tesco | Tesco Clubcard
Every pound you spend in store or online at Tesco can earn you one point and if you fill up your car with petrol at Tesco you get one point for every £2 at the pump. There's also one point on offer for every £4 spent on Tesco credit cards and one point for every £1 with Tesco Mobile. You can also get extra points by using the code on the back of your receipt and filling out a survey at tescoviews.com
Points are transformed into pence: Once you reach 150 points, you will get Clubcard vouchers worth £1.50 to spend at the till – both in store and online.
If you want to get more bang for your buck you can swap these Clubcard vouchers for credit with certain brands and products, including Pizza Express, Hotels.com, Legoland and cinema tickets.
Until 14 June, customers will be able to exchange vouchers for triple their face value (so a £1.50 voucher will be worth £4.50) but after 14 June the voucher will only be worth double (so a £1.50 voucher will be worth £3).
As well as earning points, scanning your Clubcard at the till will get you discounts on more than 8,000 products with Clubcard Prices, which saves the average customer £350 a year, according to Tesco.
The verdict
Don't rely on Tesco Clubcard points for big savings, you need to spend £100 to get the equivalent of £1 in points. The big bonus with Tesco Clubcard is access to regular discounts and trading your points for three times their value on treats (until 14 June when it goes down to double the value), which can mean significant savings on days out or gifts, and you also have the option to cash them in at face value at the till.

Asda | Asda Rewards
Asda Rewards is all about building up cash savings in your 'cashpot' to use on future shops. You do this by buying certain Star products - normally around 10% of the price goes into your "cashpot" to spend on future shops.
There's also the opportunity to boost your pot with Super star products – for example right now you can get 50p back on a £2 2L bottle of Diet Coke.
The verdict
It's easy to see what you've got in your cashpot and convert the cash into savings for your next shop.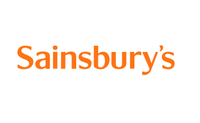 Sainsbury's | Sainsbury's Nectar Card
Every pound spent with Sainsbury's earns you one point and you'll get one point for every litre of fuel when filling up at Sainsbury's pumps. Every 500 points equates to £2.50 to spend at Sainsbury's or one of its 'spend' partners including Argos, eBay, British Airways and Esso.
You can spend points at the supermarket by tapping your Nectar card but you need to have shopped there within the last year and used your Nectar card. So you can't cash in points in a Sainsbury's branch you've never used unless you want to shop there and then wait 24 hours before redeeming points.
Sainsbury's has introduced a Nectar Prices scheme, giving cardholders all-year-round discounts on 300 items in a bid to compete with Tesco's Clubcard.
By scanning your Nectar card at the till or online you can get special discounts – such as Nescafe Gold Blend instant coffee down from £8.10 to £4 and Heinz baked beans down from £1.40 to 95p.
The verdict
Every £100 spent earns you just 50p. Nectar does give you personalised offers available through its app, and there are regular savings on everyday products by scanning your card at the till.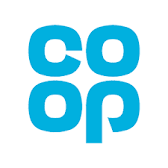 Co-op | Co-op Membership card
You pay £1 to get a Co-op membership card. You'll then earn 2p for every £1 spent on selected Co-op products. Cash earned goes straight to your Co-op account and Co-op match this with a donation to local community projects.
You can only earn on certain Co-op products – but when it comes to spending them – you can pay for most products on the shelves this way.
The verdict
You'll firstly need to spend £50 (on selected products) to earn the points to get your £1 back for signing up to Co-op membership card.
Earning £2 for every £100 spent sounds good, but unlike other loyalty schemes you can only get points when you buy selected products, and unlike other supermarket schemes this isn't free and costs £1 to join.
it may be a small price to pay if you shop at a co-op regularly but it doesn't have the same range of deals and cash bonus offers compared to the likes of Lidl, Asda, Tesco or Sainsbury's.

Waitrose | My Waitrose
You can sign up for a My Waitrose card for free to get personalised, vouchers, offers and discounts. You'll also get 20% off selected fish at the fresh fish counter on Fridays and 20% off meat on Saturdays. Cardholders get a free hot drink when they bring a reusable cup and buy something in store.
You don't earn points and there are no fixed discounts because it very much tailors deals to your shopping habits.
The verdict
Worth keeping in your pocket or purse but it's not as generous as some of the other schemes with their quick cash bonuses and freebies.
Want more?
We've joined forces with our friends at Look After My Bills on a free money-saving tips email which you can sign up to below.
Look After My Bills Newsletter
Get the best money-saving tips, tricks and deals sent straight to your inbox every week. Make sense of your money in partnership with The Money Edit.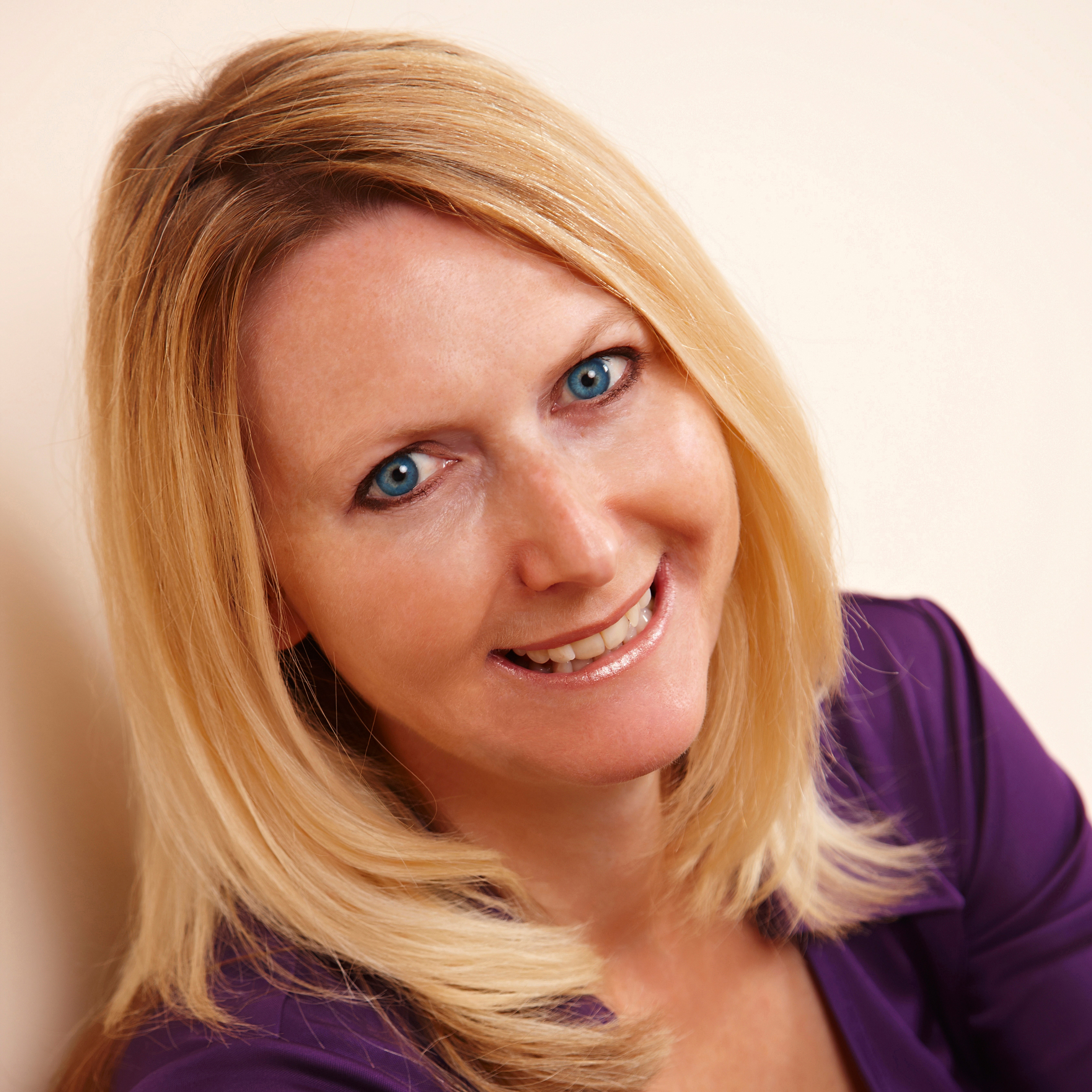 Sue Hayward is a personal finance and consumer journalist, broadcaster and author who regularly chats on TV and Radio on ways to get more power for your pound. Sue's written for a wide range of publications including the Guardian, i Paper, Good Housekeeping, Lovemoney and My Weekly. Cats, cheese and travel are Sue's passions away from her desk!