Autumn Statement 2022: what the benefits increases mean for you
The chancellor has announced that benefits will rise by 10.1% in April, while also making several changes to universal credit. We explain how the new policies could impact you.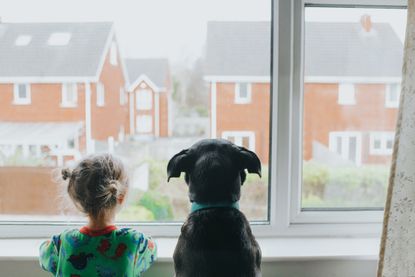 (Image credit: Getty images)
Look After My Bills Newsletter
Get the best money-saving tips, tricks and deals sent straight to your inbox every week. Make sense of your money in partnership with The Money Edit.
Thank you for signing up to The Money Edit. You will receive a verification email shortly.
There was a problem. Please refresh the page and try again.
More than 10 million families will see their benefit payments rise by 10.1% in April 2023, after the chancellor announced that benefits would increase in line with inflation.
Jeremy Hunt said in his Autumn Statement that he would "protect the most vulnerable in society" and that a family on universal credit would benefit by £600 next year.
Joanna Elson, chief executive of the Money Advice Trust, the charity that runs National Debtline and Business Debtline, said the news would "provide relief for some of the households who are among the hardest hit by the cost of living and energy crisis". However, she added that "serious challenges remain for millions across the country".
We look at what the benefits changes mean for you, as well as what's happening to social housing rents.
What's happening to benefits?
Some benefits, like the personal independence payment, must rise in line with inflation each year. However, others like universal credit which is claimed by about six million people, can be adjusted by a different amount. It is a decision for the government.
The chancellor has announced that all benefits will rise by 10.1% - September's inflation figure - in April 2023.
Uprating working age and disability benefits will cost £11 billion next year, according to the government.
What other universal credit changes have been announced?
The government has made a couple of other announcements regarding universal credit.
Hunt revealed in his Autumn Statement speech that there would be new work coach requirements for more than 600,000 universal credit claimants.
He said he hoped the changes would help people already working to boost their incomes and become financially independent.
This is part of the "In-Work Progression offer", which will start to be rolled out in September 2023.
According to the Treasury, the dedicated work coach will provide support to increase a claimant's hours or earnings, and the scheme will "help tackle the barriers to progression faced by individuals on lower earnings".
Meanwhile, Hunt also unveiled a £280 million investment for the Department for Work and Pensions to crack down on benefit fraud and error over the next two years.
Good news for mortgage borrowers on universal credit
The government has also announced support for mortgage borrowers that are claiming universal benefit.
Buried in the Autumn Statement documents, it said: "To support mortgage borrowers with rising interest rates during periods of low income, from spring 2023, the government will allow those on universal credit to apply for a loan to help with interest repayments after three months, instead of nine."
Earlier this month, the Bank of England hiked interest rates from 2.25% to 3% - the single biggest increase in more than three decades. Interest rates are expected to rise again next month, and as we head into 2023.
The Autumn Statement documents revealed one more change to universal credit: "The government will also abolish the zero earnings rule to allow claimants to continue receiving support while in work and on universal credit."
What's happening to social housing rents?
Jeremy Hunt said the government will support people in social housing in England with the cost of living by limiting the increase in their rents. The increase will be capped at 7% in 2023-24, rather than the 11.1% potential rise under previous rules.
He said this will save the average tenant in the social rented sector £200 next year.
Look After My Bills Newsletter
Get the best money-saving tips, tricks and deals sent straight to your inbox every week. Make sense of your money in partnership with The Money Edit.
Ruth Emery is contributing editor at The Money Edit. Ruth is passionate about helping people feel more confident about their finances. She was previously editor of Times Money Mentor, and prior to that was deputy Money editor at The Sunday Times. A multi-award winning journalist, Ruth started her career on a pensions magazine at the FT Group, and has also worked at Money Observer and Money Advice Service. Outside of work, she is a mum to two young children, a magistrate and an NHS volunteer.