Asda's Rewards Scheme: What should you do if you're 'missing' cash rewards?
Asda beefs up security on its customer loyalty scheme. Here's why and what it means for you - plus what to do if you're missing rewards.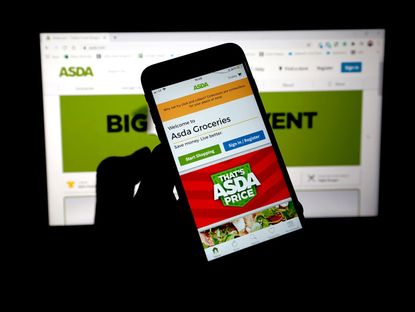 (Image credit: Getty images)
Asda shoppers have been complaining on Twitter about missing money from their Asda Rewards app.
Problems with the cheapest branded supermarket's reward app were first highlighted by MoneySavingExpert last month.
It found in some cases shoppers were finding "tens of pounds worth of cash rewards" missing or finding they had been spent in stores miles away.
These cash rewards – known as 'Asda Pounds' are held in the 'cash pot' in the Asda Rewards app.
Asda Rewards is one of the newer supermarket loyalty schemes, having only been rolled out across all stores last summer.
What does this mean for Asda Rewards customers?
According to MoneySavingExpert Asda says there isn't a widespread security issue with the app but instead blame poor online personal security for any missing rewards.
But Asda does say, "to add greater security", it is adding a "One Time Passcode (OTP) functionality to the Asda Rewards app".
This adds an extra layer of security to confirm the user's identity in addition to their usual password.
This means existing loyalty scheme customers must now put their mobile number into the Asda Rewards app when they next log in.
This will then generate a One Time Passcode (OTP) via text and once you've put the OTP in you should be able to continue using the Rewards app.
The whole process should, according to Asda, take less than one minute.
This won't need to be done every time you log in, but as a one-off in order to verify the device you're using.
There's no time limit to do this but you need to carry out this process the next time you use the app.
New loyalty scheme customers will need to enter their mobile number as part of the set-up process.
What can you do if you're missing cash rewards?
Asda says you should get in touch with it via the Asda Help Centre. Or you cna give it a call on 0800 331 7409 and choose option one.
Asda says it "can take up to 24 hours for Reward earnings to show in your Cashpot". It suggests customers go to the 'Cashpot History' link in the app for a breakdown of all of their earning and spending history.
If beyond this time reward earnings aren't showing then customers should contact the helpline.
Sue Hayward is a personal finance and consumer journalist, broadcaster and author who regularly chats on TV and Radio on ways to get more power for your pound. Sue's written for a wide range of publications including the Guardian, i Paper, Good Housekeeping, Lovemoney and My Weekly. Cats, cheese and travel are Sue's passions away from her desk!