Asda and Morrisons cut hundreds of prices
Supermarkets slash prices of hundreds of goods in a bid to win over customers struggling with the cost of living crisis. Here's what the supermarkets are doing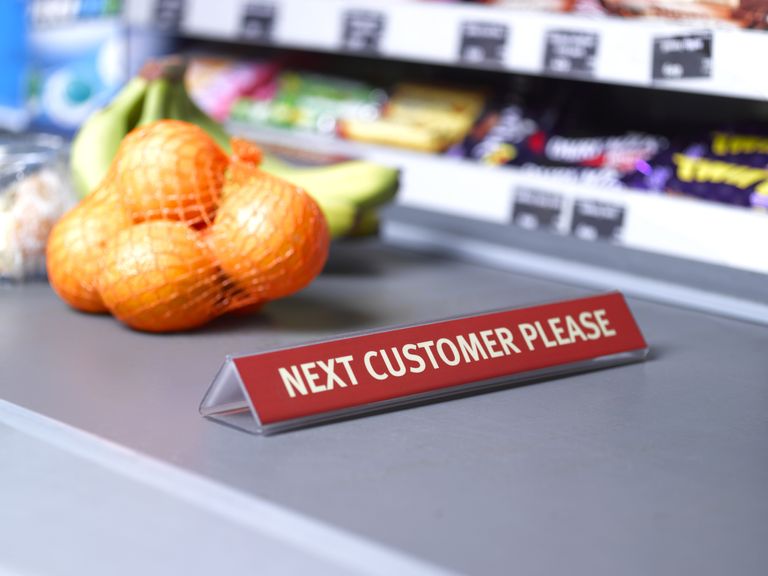 (Image credit: getty images)
Morrisons and Asda have unveiled hundreds of price cuts as they battle for customers feeling the pinch from the cost of living of crisis.
Morrisons said it was launching one of its biggest price cuts by reducing prices on more than 500 products, including baked beans, coffee and nappies.
Meanwhile, Asda said it has 'dropped and locked' more than 100 prices - on goods ranging from fresh fruit and vegetables to rice and noodles - until the end of the year.
The discounts comes as an official survey from the Office for National Statistics (ONS) shows that almost 9 in 10 (87%) adults saw an increase in their cost of living in March 2022, compared to the previous month.
According to the ONS, the most common reason for households experiencing an increased cost of living was due to a rise in the price of food shopping, followed by energy bills and then fuel prices. Around a third of people who reported an increase in their cost of living said they were now spending less on groceries or shopping around more.
We explain what each supermarket is doing to help customers struggling with the cost of their grocery shop. You can also see our top tips on how to reduce the cost of your supermarlet shop in our article on how to save money on your food shopping.
Asda's price cuts
Asda is cutting the price of more than 100 'family favourites' until the end of the year. Products include fresh fruit and vegetables, fresh meat, rice and noodles, soft drinks, desserts and frozen products. On average, prices will reduce by 12%.
For example, the cost of a four-pack of John West tuna will drop by 14% from £3.50 to £3, while 500g of Asda easy cook rice is cut by 25%, from £1 to 75p.
The supermarket is also launching a budget-friendly range 'Just Essentials at Asda' next month, replacing its Smart Price products. The new range will offer customers more than 300 low-price essential products.
Mohsin Issa, co-owner of Asda, said: "We know that household budgets are being squeezed by an increasing cost of living… we're taking unprecedented action to give families some additional stability and certainty in their weekly shopping."
Morrisons - cuts the cost of over 500 products
Morrisons is cutting the price of more than 500 items, which covers about 6% of total sales volume. The lower prices cover refrigerated, frozen and store cupboard food, such as cereal, cooking sauces, chicken and sausages. The average saving is 13%.
For example, the price of Morrisons paracetamol 500mg caplets 16 pack has shrunk from 65p to 29p. A pack of four Morrisons iced ring doughnuts now costs 99p, down from £1.25.
David Potts, chief executive of Morrisons, said: "We want to play our part in helping customers when it comes to the cost of grocery shopping. These price cuts will have a noticeable and long-term impact on our customers' budgets."
The grocer has also added more than 180 products to multi-save promotions, such as 'buy 2 for £1.80' on cereals and 'buy 2 for £5' on ready meals.
Meanwhile, a 'compare and save' campaign has launched in-store to help customers compare branded items with Morrisons own-brand products.
Tesco - aims to keep prices down
Last month, Tesco chief executive Ken Murphy said the supermarket was 'laser-focused on keeping the cost of the weekly shop in check'. It revealed that while its profits more than trebled last year, it would be investing to keep prices down as household budgets come under pressure.
The supermarket runs several low price campaigns, including Low Everyday Prices (which applies to 1,600 products), Aldi Price Match and Clubcard Prices.
Its Aldi Price Match initiative increased to about 650 products six months ago, with Aldi Price Match products featuring in the majority of customers' shopping baskets.
Shoppers need a Tesco Clubcard to access the best prices at the supermarket, with Clubcard Prices only on offer to those with a loyalty card. It's free to get one, so if you do shop in Tesco, get the Clubcard.
Sainsburys - will continue with low-price initiatives
Sainsbury's told The Money Edit that it was acutely aware of the rising cost of living'.
A spokesperson said: "We are relentlessly focused on keeping prices low on the products that our customers buy most often such as meat, fish, poultry, dairy and fresh produce and are committed to doing everything we can to help our customers at this challenging time."
The supermarket runs several low price initiatives, including Sainsbury's Quality, Aldi Price Match, Price Lock, and My Nectar Prices.
The Price Lock campaign gives customers access to low prices on branded essentials such as dishwasher tablets, cereals and tinned tomatoes for at least eight weeks at a time.
My Nectar Prices offers customers personalised discounts through their loyalty card.
Co-op - over 1,000 prices are frozen
Co-op said it is playing its part in tackling the cost of living crisis by freezing the price of 1,000 items and also helping customers reduce food waste.
It has become the first retailer to scrap use-by dates on its own-brand yoghurts, replacing them with best before dates. Co-op said "the acidity of yoghurt acts as a natural defence and we'd encourage shoppers to use their judgement on the quality of their yoghurt if it is past the best before date".
In terms of the cost of a supermarket shop, Co-op said it had held the price of 1,000 items and introduced new deals to give everyday value to customers. A spokesperson added: "We are seeing shoppers choose our value range, which is growing in popularity as customers seek lower priced core staples but which are still sourced to a high standards, such as using only 100% British meat and fairtrade ingredients."
M&S Food - launches a lower price range
M&S Food has announced lower prices on its Remarksable ranges, including bread, milk and beef mince. Its super soft white sliced vitamin D enriched bread 800g is now 60p while its Select Farms 100% British beef mince 5% fat 500g has been reduced to £3.
Stuart Machin, chief operating officer at M&S, said: "We want M&S to be more relevant, more often and that's why now is the right time to go further, by investing in the value of everyday items families buy week-in week-out, without compromising the quality our customers want and expect from us."
Following a trial, M&S has also launched a permanent family dine-in deal for four. A new permanent £10 pizza dine-in offer is set to launch later this month.
Meanwhile, kids can now eat free across M&S cafés during school holidays. A kids' meal deal worth £3.95 is completely free of charge when £5 is spent in a single transaction.
Waitrose - focusing on shopping basket staples
Waitrose said it is focusing on the price of shopping basket staples, to make these as affordable as possible during the cost of living crisis.
A Waitrose spokesperson said: "Our Essential Waitrose range offers great value without compromising on quality, high welfare and strong sustainability credentials that are really important to our customers. With over 1,000 items, it's far broader than other value ranges in the market. We're also giving customers greater savings on the products they buy most via our myWaitrose loyalty scheme."
Loyalty card customers receive personalised myWaitrose offers, as well as discounts such as 20% off selected counters, such as meat, fish, cheese or deli.
Aldi - launches cheap food-to-go
Aldi has seen its sales - and market share - rise as customers turn to the discounter to cut costs.
Consumer group Which? named Aldi 'Cheapest Supermarket for Easter', and the German discount supermarket continues to roll out new low-cost products.
On 27 April, it is launching a sub roll range in its food-to-go counters. At £2.79, Aldi says the meatball marinara, triple meaty feast and steak and cheese rolls are almost 40% cheaper than those sold at Subway.
Lidl - one of the cheapest supermarkets
Like Aldi, Lidl has been attracting new customers as they switch to cheaper shops to buy their groceries.
Lidl was crowned the cheapest supermarket in March 2022, according to Which?'s monthly supermarket price comparison. A basket of 21 groceries cost an average of £26.83. In contrast, the same or equivalent items from the priciest supermarket Waitrose cost £36.04.
Ruth Emery is contributing editor at The Money Edit. Ruth is passionate about helping people feel more confident about their finances. She was previously editor of Times Money Mentor, and prior to that was deputy Money editor at The Sunday Times. A multi-award winning journalist, Ruth started her career on a pensions magazine at the FT Group, and has also worked at Money Observer and Money Advice Service. Outside of work, she is a mum to two young children, a magistrate and an NHS volunteer.