Asda £1 cafe meal deals for the over-60s – where and when can you get them?
Asda has given out over 1 million £1 cafe meal deals.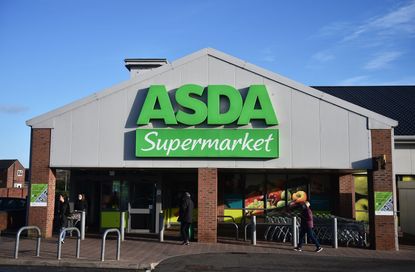 (Image credit: Nathan Stirk / Getty images)
The rising cost of food, fuel and energy is stretching household budgets, with those aged between 65 to 74 £163 worse off a month than they were this time last year, new research from Asda's income tracker (opens in new tab) reveals.
Inflation has caused older people, who are close to or in retirement, to dip into savings and pension pots to keep themselves afloat.
Despite government support initiatives – like the energy price guarantee which caps energy bills – this isn't enough to help the most vulnerable who are already questioning when to put on their heating.
Age UK (opens in new tab) estimated that 2.8m older households will still experience living in fuel poverty, even after the £2,500 price freeze.
In response, Asda launched a cost-of-living pot worth £500,000 to support households struggling with increasing prices – including £1 meals for the over 60s.
Mohsin Issa, Asda's co-owner, said: "We know that this winter is set to be incredibly hard for thousands of pensioners as they worry about how to keep themselves warm in the face of rising living costs and a fixed income."
We explain when and where you can get the cafe meal deals.
Asda £1 cafe meal deals for over 60s
The initiative launched by the supermarket offers 60 to 74-year-olds unlimited tea or coffee, soup and a bread roll for just £1 in all 205 of its cafes around the UK. The scheme runs every day throughout November and December.
The supermarket says "we're hoping our new offer of soup and hot drinks for over 60s will prove just as impactful for those who need it most," Asda's co-owner adds.
By October its Kids Eat for £1 scheme had served over 557,000 meals and now, in December Asda says (opens in new tab) it has provided "a whopping 1 million meals through our Kids and OAP Café £1 meal deal". This is an average of 50,000 meals a week — a great initiative, but a bleak sign of the times.
Asda 'Community Cuppa' and £2,000 grants
Asda is also giving out grants of up to £2,000 to priority groups, charities and "warm banks" struggling to keep up with high energy costs and give people a warm space to go to.
It has also launched a Community Cuppa campaign — allowing community groups to meet up in their local Asda cafe without the pressure of paying higher energy bills. This scheme will be available throughout November and December from 2 pm to 6 pm, and as an added bonus, those who attend will get unlimited free tea or coffee.
To bid for a grant or find out when you can use your local Asda cafe for a Community Cuppa you can ask to speak to your local Asda's "community champion" at the customer service desk or check your local store's Facebook page for more details.
Vaishali graduated in journalism from Leeds University. She has gained experience writing local stories around Leeds and Leicester, which includes writing for a university publication and Leicester Mercury.
She has also done some marketing and copywriting for businesses.
When she is not writing about personal finance, Vaishali likes to travel and she's a foodie.