Are fuel prices going down in the UK?
Drivers may have seen a drop in fuel prices recently, but petrol and diesel costs are still high compared to a year ago. We look at whether fuel prices are going down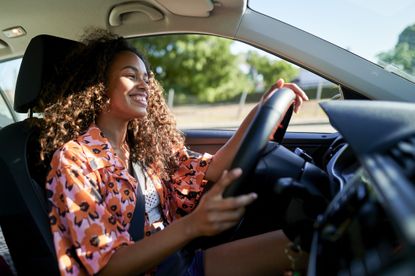 (Image credit: Getty images)
Many drivers will have noticed a drop in fuel costs this summer as petrol and diesel prices tumbled, raising the question: are fuel prices finally coming down?
Petrol prices fell by 12p in August, the largest monthly drop on record, according to the RAC (opens in new tab), while drivers of diesel vehicles saw 8.35p coming off the average price of a litre.
The price cuts mean the average cost of filling a 55-litre petrol car dropped from 100.16p at the start of August to 93.39p at the end of the month.
The average price of a litre of unleaded petrol is currently 166.27p (as at 14 September), while a litre of diesel costs 182.13p on average. This means the cost of unleaded is now under 170p for the first time since May.
Of course, petrol and diesel prices continue to fluctuate daily, and the Ukraine war - which prompted prices to surge earlier this year - is still not over. It's unclear what could happen to prices this autumn and as we head into 2023.
And despite the recent drop in fuel costs, they are still far higher than in recent years. Last year, prices averaged at 133.36p (unleaded) and 136.05p (diesel). Five years ago, the costs were about 118.20p and 119.87p respectively.
WILL FUEL PRICES GO DOWN AS WHOLESALE PRICES DROP?
The cost of oil – the biggest contributor to wholesale petrol and diesel prices – fell significantly in August, down $7.67 to end the month at $92.36 a barrel.
However, motoring groups claim the savings are not being passed onto drivers fast enough.
Luke Bosdet, fuel spokesman at the AA (opens in new tab), said: "Falling pump prices provide the first piece of good news in this cost-of-living crisis. The question now is how much of the potential savings will be passed on to the consumer.
"As usual, the fuel trade shows itself very reluctant to pass on lower costs and give relief to hard-pressed motorists."
RAC (opens in new tab) spokesperson Rod Dennis said drivers of petrol vehicles in particular were still getting "a raw deal at the pumps".
He said: "For whatever reason, major retailers are choosing not to pass on in full the reductions in the wholesale price of unleaded they've been benefiting from for some considerable time now – and this means drivers are often paying much more every time they fill up than they should.
"There's a real postcode lottery out there with prices varying wildly depending on where a driver is in the country. Drivers must shop around for the best deal, and we applaud those independent retailers who are doing their best to charge a fairer price for fuel and support their local communities through this incredibly expensive time."
In the March Spring Statement, the former chancellor Rishi Sunak announced a 5p per litre reduction in fuel duty, but campaigners say it has done little to ease the cost pressure.
WILL FUEL PRICES CONTINUE TO FALL?
While motorists may have enjoyed cheaper pump prices over the summer, the RAC warns that "dark clouds are beginning to gather once again".
It said that OPEC, which represents many of the biggest oil-producing nations, may choose to cut production, in which case oil prices may begin to rise again.
The RAC added: "Sterling also had its worst performance against the US dollar in August since October 2016, with a pound worth just $1.16 by the month's end, which – as fuel is traded in dollars – makes it more expensive to purchase on the wholesale market."
It is calling for prime minister Liz Truss to give more financial assistance to drivers, such as a deeper cut in fuel duty, and "to look carefully at the much more generous packages of help being offered in other countries across Europe."
HOW HAVE PETROL AND DIESEL PRICES CHANGED?
Like other cost of living prices, like food and energy, fuel prices have been steadily rising this year.
However, prices have tumbled recently, and the summer dip in fuel costs even caused a surprise drop in the rate of inflation last month. Inflation fell slightly from 10.1% in July to 9.9% in August.
Digital Editor, Money Week
Kalpana is the Digital Editor of Money Week.
She's an award-winning journalist and author with extensive experience in financial journalism. Her work includes writing for a number of media outlets, including national papers and well-known women's lifestyle and luxury titles, where she was finance editor for Cosmopolitan, Good Housekeeping, Red and Prima.
She is the author of Invest Now: The Simple Guide to Boosting Your Finances (opens in new tab) - out December 2022.
She started her career at the Financial Times group, covering pensions and investments.
As a money expert, Kalpana is a regular guest on TV and radio; appearances include BBC One's Morning Live, ITV's Eat Well, Save Well, Sky News and more.
She was also the resident money expert for the BBC Money 101 podcast and co-author of the e-careers personal finance course.
A well-known money and consumer journalist, Kalpana also often speaks at events.
She is passionate about helping people be better with their money, save more and be smarter spenders.
Follow her on Twitter and Instagram @KalpanaFitz.