What is the Amazon Prime 'renewal' scam call and how does it work?
How to spot the Amazon Prime scam renewal cold call.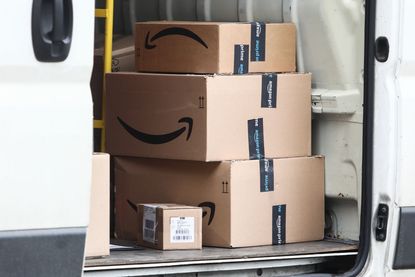 (Image credit: getty images)
The dangerous Amazon Prime renewal scam call has been running for years - here's how you can recognise it and avoid falling victim.
Some scams become so successful for the perpetrators they go on for years and, along with the Whatsapp 'Mum and Dad' scam, the Amazon Prime 'renewal' scam call is probably among the most notorious of recent times.
What to expect from a fake Amazon Prime call
It starts with an automated call (or 'robocall'), telling you that your Amazon Prime subscription is about to be 'renewed' for a figure commonly reported as £39.99, although that might go up after the Amazon Prime price hike.
The goal is to panic you into taking action quickly without taking the time to consider whether or not the communication is genuine - this is a common tactic of scam calls and phishing emails.
The automated voice implores you to 'press 1' in order to be connected to a fictional 'account manager' who can supposedly stop the renewal.
In reality, the person on the other end of the phone will then start the process of extracting your personal information, such as bank details and passwords. This often involves encouraging you to install remote access software, which the scammers will then use to take control of your computer and access your bank account.
Who's being targeted by scam Amazon Prime calls?
The targeting of potential victims is entirely indiscriminate: it does not matter if you do or do not have an Amazon Prime account. If you do not have an account you may be sufficiently worried that someone has set one up without your knowledge, while if you are a subscriber you may be led to believe that the 'renewal' is genuine.
The scammers know this, which is why they target phone numbers at random - hoping to find someone who will sadly be panicked and take action.
What's Amazon doing about fake Prime cold calls?
Amazon says that while some departments will make outbound calls to customers, Amazon will NEVER ask you to disclose or verify sensitive personal information.
It adds that it will not suddenly offer a refund you do not expect, and is encouraging customers to report suspicious or fraudulent correspondence via its own reporting feature on its website.
What to do if you've fallen victim
If you think you may have given your card details to fraudsters, let your bank know what's happened immediately by calling it on its official fraud number. The bank should then work with you to get your money back after a scam.
You should also report the incident to Amazon and give a detailed account to Action Fraud via its website or on 0300 123 2040.
If you've handed over other sensitive information, such as your Amazon password, you should change it as soon as possible. Amazon accounts also support two-factor authentication, which you should have on at all times, regardless of whether you've been involved in a scam like this or not.
George is a freelance consumer journalist with a keen interest in scams and housing. He worked for the Consumers' Association for seven years where he was the editor of Which? Conversation - his work on exposing new scams saw him often quoted in the national press.
George has been at the forefront of the cladding and building safety crisis, campaigning for the rights of leaseholders and giving a voice to those caught up in the scandal - as a result he was nominated for Property Journalist of the Year in 2021 at the Property Press Awards.