Amazon Prime Day 2022: sale days confirmed
If you shop at Amazon, you'll know that Amazon Prime Day is one of the most popular shopping days of the year. Here's everything you need to know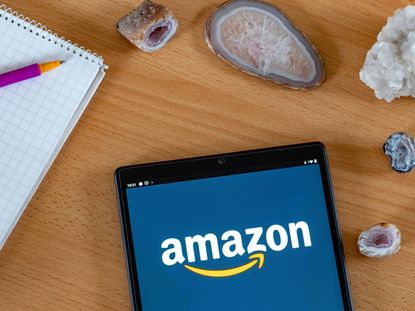 (Image credit: getty images)
Look After My Bills Newsletter
Get the best money-saving tips, tricks and deals sent straight to your inbox every week. Make sense of your money in partnership with The Money Edit.
Thank you for signing up to The Money Edit. You will receive a verification email shortly.
There was a problem. Please refresh the page and try again.
Whether you're buying treats for yourself, birthday gifts or even stocking up for Christmas - you won't want to miss out on Amazon Prime Day 2022 deals.
Amazon has made a name for itself by offering deals and discounts across its site and this this time round, the online shopping giant has promised discounts of up to 50% off a wide selection of products.
With inflation on the rise and the cost of living cutting into everyone's spending power, finding a way to grab a bargain is now more important than ever.
Jane Hawkes, consumer expert at ladyjaney.co.uk, says: "In the year of the squeeze, shoppers must be careful not to get carried away making impulse purchases that they hadn't budgeted for." So while it's a great time to bag a bargain, be careful not to overspend on items you don't need.
Here's what you need to know to find the best deals this Amazon Prime Day.
When is Amazon Prime Day?
Amazon Prime Day 2022 will begin on Tuesday 12 July at one minute past midnight and ends on 23.59, Wednesday 13 July.
Amazon Prime Day is now in its seventh year, having started in 2015 to mark the web giant's 20th birthday.
Last year was the most successful Prime Day ever for Amazon. In total the retailer generated estimated sales of £8bn. Shoppers from more than 20 countries placed more than 250 million orders, proving just how popular Amazon Prime Day has become.
Do I need to have an Amazon Prime membership for Prime Day?
Amazon Prime Day is only available for Prime members. In the UK, there are more than 15 million Amazon Prime members, who pay a subscription monthly (£7.99) or annual (79.99) to access benefits such as next day delivery and access to Amazon's music, TV and movie streaming services.
Prime members also get a 30-minute head start on Amazon's famous 'lightning deals'. These are limited time flash deals that are often only available for a matter of hours, so when it's gone, it's gone.
On Prime Day, shoppers can expect to see a number of short lightning deals as well as longer-term offers that will be available across the entire two-day event.
Kalpana Fitzpatrick, editor of The Money Edit, adds: "If you are not a Prime member, then the trick here is to make use of the free 30-day trial if you plan to shop on Prime Day. Just be sure to cancel the membership if you do not wish to keep it. If you had a trial in the past, then you can have another one as long as it was over 12 months ago since you last had one."
What kind of deals can we expect?
Amazon has promised markdowns of up to 50% on some top brands, but some of the best savings can be found on some of Amazon's own devices.
Savings of up to 60% will be available from 8 July. This includes products such as the Echo Dot, Fire TV Cube and Ring Home Security.
Amazon has remained tight-lipped about exactly what deals it will offer, so shoppers will have to check in with Amazon's website early on 8 July to see what offers will be available.
But Amazon has teased some deals from leading brands, including Sony and Bose, Philips, Samsung, Bosch, Shark and Miele.
Beauty brands Elemis, Rimmel, Urban Decay and Garnier will also be available at a cut rate, while fashion brands Puma and Swarovski are also taking part.
Amazon's clothing brand Amazon Essentials will also be part of the Prime Day deals, making it a great time to stock up on those everyday items of clothing.
Tips for grabbing a great deal on Amazon Prime Day
Prepare ahead of time
If it's your first time trying to bag a bargain during Prime Day, then spend some time scouting for items that could go on sale and make a note of their current price, says Jane Hawkes.
"Anyone new to the sale should get Amazon-savvy. Seasoned Primers will be watching the prices of items they want in the weeks and months leading up to the two-day event so they know if they're getting a good deal or not when Prime Day comes around," she says.
A good approach is to identify the kind of products you may be after, such as a Smart TV or noise-cancelling headphones. Make a note of some of the brands or specific products you like the look of, and jot down their price.
Then when Prime Day rolls around, check Amazon to see if any of the items you're after are included in a deal. Remember to check regularly in case there is a limited-time lightning deal.
Compare the price on Amazon with its original price from your research, but also check other online retailers to make sure you're getting the best price.
Compare Amazon's sale price with other retailers and on the manufacturer's own website to make sure Amazon is offering the cheapest deal.
Martyn James, consumer expert at Resolver, says: "I get lots of complaints about items in the Prime Day sale that turn out to have been more or less permanently discounted on the website throughout the year. Others have questioned whether the items were ever available at the non 'sale' price."
Get notified
As you may well expect, the best deals will be snapped up quickly, so it is important to make sure you're ready to jump on a deal as soon as it goes live. Some deals won't hang around for long, so make sure you have notifications turned on or check ahead of time to see when deals will go live.
If you don't already, make sure you have the Amazon app installed. This will allow you to set up alerts for when offers become available.
Take your time
Despite a large number of limited time offers, there is a good reason why you should be patient and make sure you research the items you want to buy thoroughly. Wording such as 'Don't miss out,' 'offer ends soon' and 'only ten left' encourage buyers to place an order quickly, potentially before they have decided if the product is best for them.
Keep an eye out for brands that are being heavily discounted. Sometimes, it's worth sticking to a brand name you know, otherwise, you may not be getting as good value for your money.
Be a savvy shopper
Consumer expert Jane Hawkes says: "Remember that just like Black Friday or Cyber Monday sales in November, these are marketing events designed to make us spend more money. You're not getting a bargain unless you wanted it in the first place, you've budgeted to buy it and now you're getting it at a cheaper price."
How much does Amazon Prime membership cost and is it worth it?
To take part in Amazon Prime Day, you must be a Prime member. It costs £7.99 a month or £79 a year, so it works out cheaper to pay annually.
If you pay monthly, you will pay £95.88 for a year's worth of membership.
Resolver's Martyn James adds: "If you don't want to fork out for Prime or you're worried you'll forget to cancel the free trial, use a friend's membership to access Prime Day deals instead. Once you've paid for Prime and used it, it's hard to get a refund."
On top of having access to Prime Day deals, you get a series of other benefits with a Prime account, even If it's a free trial. Next day delivery is quick and convenient, but if entertainment is you're your thing, then you also get access to Amazon's streaming services.
Look After My Bills Newsletter
Get the best money-saving tips, tricks and deals sent straight to your inbox every week. Make sense of your money in partnership with The Money Edit.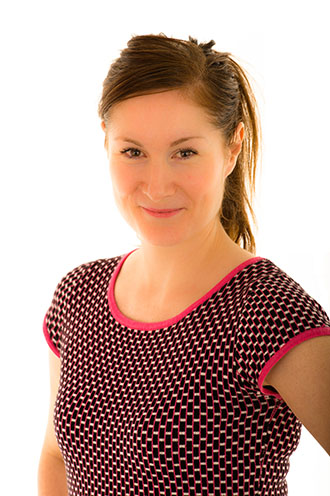 Samantha Partington is a freelance personal finance journalist specialising in mortgages and the property market. Over the past nine years, Samantha has worked for the Daily Mail, trade website Mortgage Solutions and business title Property Week. She regularly writes for national newspaper money pages, such as Money Mail and Sun Money. She also supports property tech firms with content writing.
With contributions from