Amazon adds extra fee to choose music on Alexa – can you beat the hike?
Amazon Prime members must pay an extra £8.99 a month to have full control over their music choice and playlists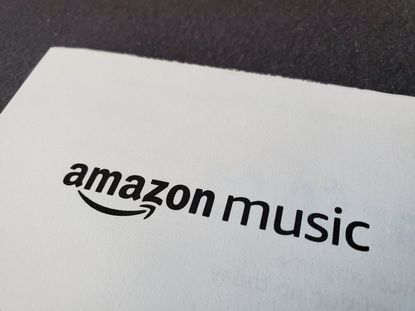 (Image credit: Smith Collection/Gado/Getty images)
Look After My Bills Newsletter
Get the best money-saving tips, tricks and deals sent straight to your inbox every week. Make sense of your money in partnership with The Money Edit.
Thank you for signing up to The Money Edit. You will receive a verification email shortly.
There was a problem. Please refresh the page and try again.
Amazon has removed the ability for Prime members to request a specific song on the digital assistant Alexa - unless they pay an extra fee.
Listeners can also only play curated playlists in "shuffle" mode unless they pay £8.99 a month for the streaming service Amazon Music Unlimited.
The changes have occurred as part of an expansion to Amazon Music. The online giant says Prime members can now enjoy choosing from 100 million songs in shuffle mode, with no adverts, at no extra cost.
But some users have hit back against the changes, saying they preferred the old version of Amazon Music. Consumer group Which? has also been critical. It says Prime customers will now be questioning whether they can afford the extra expense of having full control of their song choices amid the cost of living crisis.
Amazon adds extra fee to choose music on Alexa
What has Amazon announced?
Amazon Music says Prime members will enjoy an increase from 2 million on-demand songs to 100 million songs in shuffle mode.
The service is ad-free, and at no additional cost to their membership. It also claims that Prime customers will get access to the largest selection of ad-free top podcasts.
Steve Boom, vice-president of Amazon Music, said the announcement will "bring even more entertainment to Prime members, on top of the convenience and value they already enjoy".
But, while millions more songs sounds like a great deal, Amazon has simultaneously switched from allowing users to choose a specific song to playing "similar songs".
This means the track you request may not actually be played, although it could pop up at some point.
Meanwhile, Prime members could previously listen to playlists in a particular order - but these will now be shuffled.
Do I have to pay more to listen to Amazon Music?
If you're happy to listen to playlists in shuffle mode and listen to similar songs – rather than being able to request specific tracks from Alexa – then you don't need to pay any more money. This basic version of Amazon Music is included in the Prime membership, which costs £8.99 a month, or £95 a year.
But, if you'd like to be able to pick whatever song you like, and play it in your chosen order, you'll need to fork out an extra £8.99 a month on top of the Prime membership.
Amazon says members who upgrade to Amazon Music Unlimited will enjoy on-demand access to albums, playlists, "and over 100 million songs in HD and a growing catalogue of songs in Ultra HD and spatial audio".
If you don't have Prime membership, but would like a subscription to Amazon Music Unlimited, the fee is £9.99 a month.
Lisa Barber, Which? Computing editor, said: "Months after the price of Amazon Prime increased customers are being asked to dip into their pockets again for full control over their song choices. Amid the cost of living crisis, many users will be evaluating whether they can afford the added expense."
Amazon hiked its monthly Prime subscription from £7.99 to £8.99 in September, while its annual membership rose from £79 to £95.
What have Amazon Music customers said about the change?
Some users are unhappy with the new playback restrictions. Some have taken to social media platforms like Twitter to complain about the changes.
Thanks @amazonmusic for taking away the ability to play specific songs and making custom playlists worthless without paying for Amazon Music Unlimited. I was happy with the basic service that came with Prime, but now I won't be using it at all anymore.November 1, 2022
See more
Why would I pay for a service that used to be included in a service I already pay for??? I don't want to SHUFFLE. Limited skips??? I'm done. Going to Spotify. #amazonmusicNovember 1, 2022
See more
How can you beat the extra Amazon Music fee?
It depends how much shuffled playlists and the inability to pick a particular song annoys you. If you'd like to try Amazon Music Unlimited, you can do a 30-day free trial first.
You could also try out other music streaming services like Spotify, and see how they compare. Spotify offers a free monthly trial, and then a monthly fee of £9.99. If you're a student the cost is only £5.99 a month, while a "duo" account costs £13.99 for two people, and a "family" membership costs £16.99 for up to six people living together.
Apple Music offers access to over 100 million songs, with monthly membership options starting at £4.99. There's also a free monthly trial.
Barber comments: "Millions of us pay for subscription services each month and the costs can quickly pile up, but there are ways to save. These include sharing with housemates, rotating your monthly subscriptions, making the most of free trials and paying annually rather than monthly."
Related articles:
Look After My Bills Newsletter
Get the best money-saving tips, tricks and deals sent straight to your inbox every week. Make sense of your money in partnership with The Money Edit.
Ruth Emery is contributing editor at The Money Edit. Ruth is passionate about helping people feel more confident about their finances. She was previously editor of Times Money Mentor, and prior to that was deputy Money editor at The Sunday Times. A multi-award winning journalist, Ruth started her career on a pensions magazine at the FT Group, and has also worked at Money Observer and Money Advice Service. Outside of work, she is a mum to two young children, a magistrate and an NHS volunteer.