How to get the best TV and music streaming deals
The best streaming services deals on TV and music can save you a lot of money. We tell you how to find the streaming services offers and how to bag them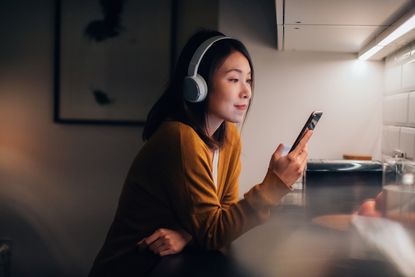 (Image credit: Getty images)
Reaching into our pockets to enjoy luxuries like TV and music streaming subscriptions is a lot more painful than it used to be, as the rising cost of living is making us count every penny that goes in and out of our bank accounts.
Borrowing has become more pricey too as the recent interest rate rise showing a 30-year high means people will be more reluctant to tap their credit card.
High food prices and energy costs have also left no room to indulge in our favourite shows or listen to Spotify without adverts. But there are still ways to get around the streaming costs.
Here's how you can bag the best streaming deals like a pro.
How to get the best TV and music streaming deals
According to Norton Finance, One in 10 consumers plans to cancel one or more subscriptions early in 2023. If you are finding TV and music streaming deals too pricey and unaffordable for your budget, you're not out of luck.
You could be sitting on the best deals without even knowing. Here's where you need to look for the best TV and music streaming deals.
Check deals with your mobile provider
If you have a phone contract, check what offers and discounts your mobile phone provider is offering, most of them have reward apps. Here are the top ones:
It's worth downloading the app because you could potentially get a few free months on them to stream TV or music. These are the hot offers right now:
EE, Three and Tesco Mobile all offer Apple TV Plus deals where you can watch for free for some months or even a year. Get the full details here.
Vodafone is offering 6 months of the Discovery Plus Entertainment plan for free (only for pay monthly UK customers). After 6 months you pay £3,99 monthly which gets added to your monthly Vodafone bill. You can cancel at any time and you must be over the age of 18 to set up a Discovery Plus account.
O2 and Tesco Clubcard are offering Disney Plus deals that could save you nearly £50.
EE and O2 are giving 6 months free of Apple Music, T&C's apply.
With phone providers hiking prices in April, see if you can haggle in a subscription for free within your deal to make your money go further.
Check deals with your broadband provider
Whatever broadband provider you are with, check if they offer perks too. It's popular for TV packages to offer TV streaming subscriptions in the price or as a perk to reel customers in.
Like going for a Sky broadband package could save you around £130 on Netflix.
Some Virgin Media packages include Netflix or Sky Cinema in their packages.
If you go through our best broadband deals this month, you can get exclusive offers too which commonly come with Amazon vouchers that can be used for Amazon Prime or Amazon Music, and other subscriptions.
Broadband providers are also hiking prices from April, so check our full list of broadband price hikes with tips on how to haggle streaming subscriptions into your package.
How long are the streaming services free trials?
From TV to music, most of them offer a free trial period and even if it's just for a week, you should make use of it.
The biggest thing to say here is, do NOT forget to cancel otherwise you could be charged a full month when the free period is over.
Swipe to scroll horizontally
| Subscription | Free trial period | Subsequent monthly cost |
| --- | --- | --- |
| Netflix | No free trial | £4.99 to £15.99 a month |
| Amazon Prime | 30 days | £8.99 a month |
| Disney Plus | No free trial | £7.99 a month |
| Apple TV Plus | 1 week | £6.99 a month |
| Now TV, Entertainment and Cinema | 7 days | £12/month special offer for 6 months, £19.98/month after |
| Spotify | 1 month | £9.99 a month |
| Apple Music | 1 month | £10.99 a month |
| Amazon Music | 30 days | £9.99 a month (£8.99 if you already have prime) |
| Youtube Music | 1 month | £9.99 a month |
Check the perks that come with your bank account
Bank accounts, especially credit cards are popular for their perks and offers. TV and music subscriptions crop up quite often and you might bank with the provider but didn't know about the offers.
Barclaycard offers Apple TV Plus free for 5 months, giving a big saving of nearly £35. Keep an eye out for our top packaged bank accounts which give the best offers and savings.
Don't forget the sales
With most things in the sale, you have to be a sale shopper to bag the best deals. But with TV and music subscriptions, they are all online so if you do some quick calculations, you'll know if you're being ripped off or bagging a good price.
It's also worth keeping on eye on the best streaming deals near big sale days like boxing day or Black Friday.
How to cut the cost of your TV and music subscriptions
If you find you can't take advantage of any of the best deals around, then you can still cut the cost of your subscription.
Student discounts
If you're a student, make the most of being a student! UNIDAYS and Student Beans offer hundreds of discounts and offers, some of which are for TV and music streaming.
For example, right now UNIDAYS offers Apple Music at a student rate of £5.99 instead of full price £10.99. That's a monthly saving of £5 and a yearly saving of £60.
With the Apple Music offer, you also get to stream Apple TV Plus for free (only for a limited time), saving you a monthly £6.99- the offer kills two birds in one stone.
But be wary, student sites sometimes show general offers that are open to everyone, for example, UNIDAYS is listing 15% off Disney Plus by paying for an annual subscription. You can find the same offer on the Disney Plus website, open to everyone.
Pay annually for streaming services to make a saving
The classic pay yearly always gives a saving, but it's a lump sum of money that you should make sure you can afford to pay at once.
Disney Plus annually is £79.90, you will save £15.98
Amazon Prime you pay £95 for a year saving you £12.88
Amazon Music is £89 per year, saving you £18.88
Go for a family plan
If multiple people in your household are using the same streaming service, you could save by opting for the family plan which comes at a discounted rate. Some Music and TV streaming services offer family plans for up to 4 to 6 people.
Spotify charges £16.99 per month for 6 people
Netflix charges £15.99 per month for a family plan that lets five people watch
Amazon Music Unlimited is for up to 6 users and costs £14.99 per month
Paul Stringer, independent finance broker at Norton Finance gives some tips on how to make family streaming go further and how you can save money.
Start with a budget. Paul said: "Sensible financial planning always starts with a budget. List what everyone in your household uses, what you pay in total, and whether there's any duplication."
Do your research. If more than one of you in your household is paying for the same streaming subscription, find out if a family plan works out cheaper. If there are only two of you using the same streaming service, it might not always work out cheaper to opt for a family plan, but it's always worth doing the math and checking.
Will someone in your household get a better price? Students, healthcare workers or pensioners might be entitled to a cheaper package, it's worth factoring that in when looking at family plan options.
Pay by direct debit to boost your credit score. Paul said: "Sticking to these three steps can help improve your credit score and make it easier to get loans or mortgages if you ever need them. There's no extra cost, you just need to pay on time. It's a really easy way to improve your credit score, or even build it from scratch if you're just starting out."
Be careful when opting for this though because streaming service Netflix requires users using the service to live in the same household in their password crackdown. So, if you're thinking you can cut costs by sharing an account with friends from different households, it's worth double-checking the T&Cs.
Related articles
Look After My Bills Newsletter
Get the best money-saving tips, tricks and deals sent straight to your inbox every week. Make sense of your money in partnership with The Money Edit.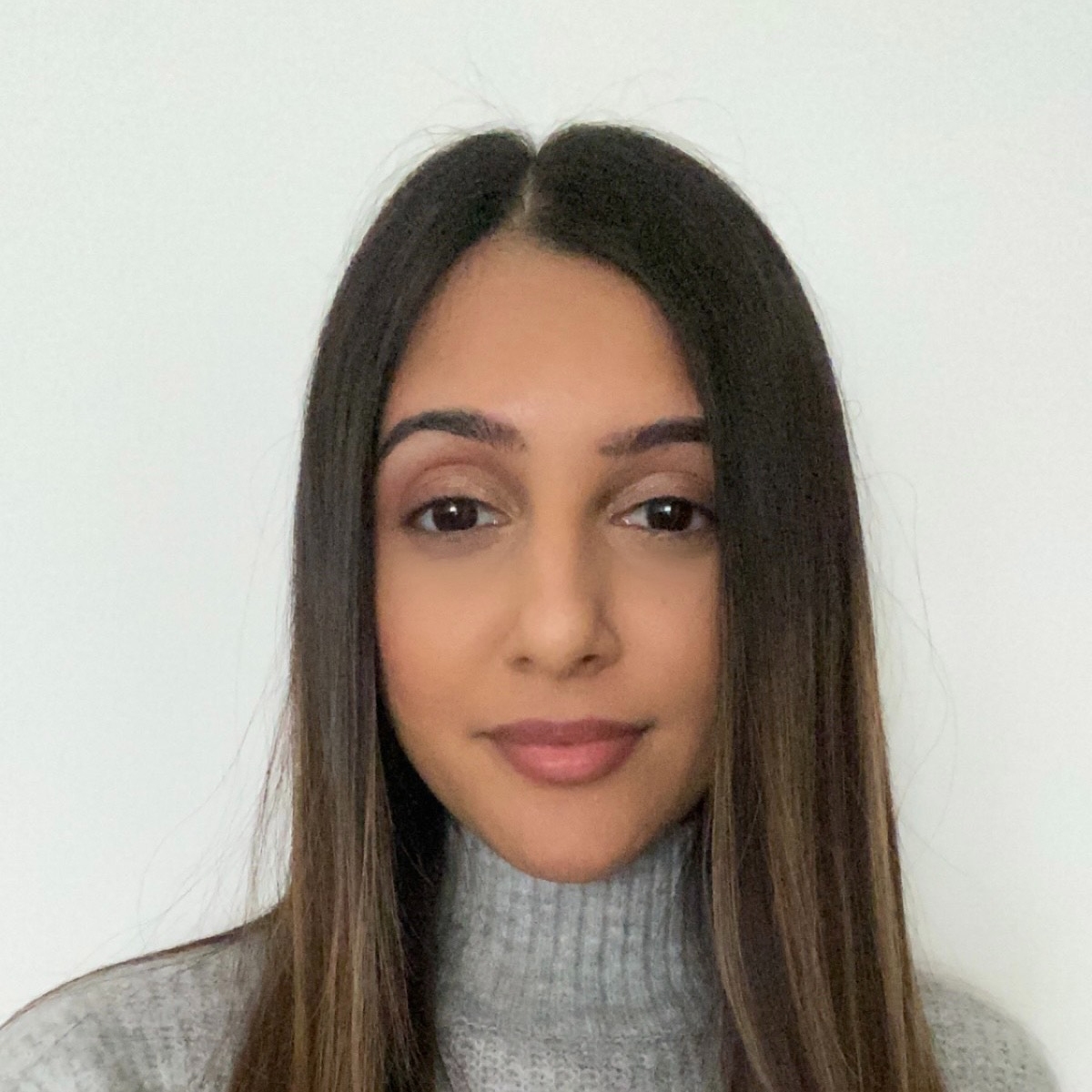 Vaishali graduated in journalism from Leeds University. She has gained experience writing local stories around Leeds and Leicester, which includes writing for a university publication and Leicester Mercury.
She has also done some marketing and copywriting for businesses.
When she is not writing about personal finance, Vaishali likes to travel and she's a foodie.