What is Google Wallet?
Google Wallet is a service that allows Android users to buy goods with their mobile phone - and it's not to be confused with Google Pay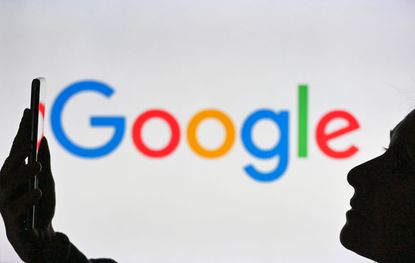 (Image credit: NurPhoto)
Look After My Bills Newsletter
Get the best money-saving tips, tricks and deals sent straight to your inbox every week. Make sense of your money in partnership with The Money Edit.
Thank you for signing up to The Money Edit. You will receive a verification email shortly.
There was a problem. Please refresh the page and try again.
What is Google Wallet? In short, it is a payment service and wallet that allows Android users to store debit and credit cards on their mobile phone.
Even if you don't personally use it, you see Google Wallet in action every day when you watch shoppers in the queue ahead of you tap their phones against readers to pay for goods.
Google Wallet does more than this, though. It allows users to store other necessities like digital IDs, a driver's licence, vaccination cards and electronic car keys and even extras like boarding passes, event tickets, gym memberships, gift cards, loyalty cards and hotel keys.
It is free to use and has a review score of 4.1 out of five on the Google Play Store.
Google Wallet should work at any shop that accepts contactless payments, including major retailers such as Boots and M&S, as well as on the Transport for London (TfL) network.
What is Google Wallet and how can you use it?
Google Wallet users can exceed £100 spending limit
If you use a contactless credit or debit card you can 'tap and pay' for goods worth up to £100.
But Google Wallet users can exceed this limit if the retailer allows it. It depends on the retailer.
Some retailers will let Google Wallet users spend any amount while others will stick to the £100 contactless card limit and ask for Pin authentication above this.
Google Wallet users don't need internet
Google Wallet users don't need to be connected to the internet to make a payment in-store.
Because card details are stored securely on the phone (or smartwatch), you only need to hold it close to the reader, just as you do with a contactless card. A vibration will confirm that a payment has been made.
Recent transactions for each card can be viewed in the Wallet app.
Does Section 75 and chargeback apply to Google Wallet?
Yes, you are covered by Section 75 if something goes wrong, as long as you use a credit card in your wallet and you paid for goods costing between £100 and £30,000.
So, for example, if you don't receive what you ordered or the purchase is faulty, you can claim the cost back from the card company.
The only time Google Wallet isn't covered is when you break the connection between you, the credit card firm, and the retailer.
So, for example, you will lose Section 75 protection if you use your Google Wallet balance, a debit card or a buy now, pay later (BNPL) scheme like Klarna instead of paying with one of the linked credit cards.
If you use a debit card and something goes wrong, you can ask your bank for a refund using chargeback instead because chargeback covers mobile card payments of any value.
What's the difference between Google Wallet and Google Pay?
Google Wallet has been around for over a decade and has had quite a few wardrobe changes in that time.
You'll have definitely heard of Google Pay (and Android Pay) if you're an Android user who makes contactless purchases and wonder how the two compare.
Google Wallet launched in 2011, allowing Android users to pay for goods at selected shops. You could only use the app on a Nexus phone and had to sign up for a Citi MasterCard account or a Google Prepaid Card to make payments.
Then in 2015 Google Wallet became Android Pay. Android Pay was built-in: all you had to do was unlock your phone and place it against a reader to pay for your goods.
But although Android Pay replaced Google Wallet for contactless payments, Google Wallet continued to exist as a payment transfer service like PayPal - users could send money to contacts by entering a linked email address or phone number. If you received money, you could withdraw it directly to your bank account or use a Google Wallet Card to make in-store payments or withdraw cash from a cash machine.
Then in 2018, Google Wallet and Android Pay merged to create Google Pay. Google Pay took features from both services: contactless payments in-store and payment transfer in a single app.
Eventually Google redesigned Google Pay, leaving two versions to choose from in the Google Play Store until 2021 when the old Google Pay version was suddenly discontinued in the US.
In 2022 Google announced the return of Google Wallet for Android users.
Look After My Bills Newsletter
Get the best money-saving tips, tricks and deals sent straight to your inbox every week. Make sense of your money in partnership with The Money Edit.
Katie is staff writer at The Money Edit. She was the former staff writer at The Times and The Sunday Times. Her experience includes writing about personal finance, culture, travel and interviews celebrities. Her investigative work on financial abuse resulted in a number of mortgage prisoners being set free - and a nomination for the Best Personal Finance Story of the Year in the Headlinemoney awards 2021.