What is a credit union?
With rising prices hitting households hard, credit unions have an increasingly important role to play.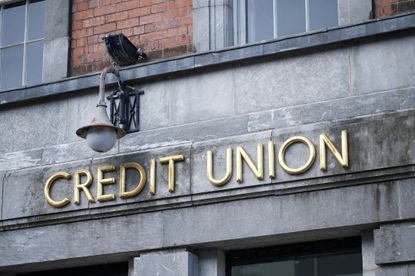 (Image credit: Getty images)
Look After My Bills Newsletter
Get the best money-saving tips, tricks and deals sent straight to your inbox every week. Make sense of your money in partnership with The Money Edit.
Thank you for signing up to The Money Edit. You will receive a verification email shortly.
There was a problem. Please refresh the page and try again.
Credit unions are not-for-profit organisations which provide an alternative to a traditional bank.
They offer a handful of products, including savings, loans, basic bank accounts – and sometimes even mortgages.
With rising prices hitting households hard, credit unions have an increasingly important role to play. They can offer a crucial helping hand to financially vulnerable circumstances who may struggle to get ordinary products from mainstream banks.
David Hendry from digital lending marketplace, Freedom Finance, said: "Demand for credit unions is continuing to rise as the cost-of-living crisis makes borrowing more expensive – and more necessary – for many people. Unfortunately, lots can turn to sources of illegal lending, such as loan sharks, if they cannot access affordable credit options. Credit unions are a vital financial lifeboat for many individuals."
That said, you do not have to be struggling financially to join a credit union. These organisations are also there to help educate people on the best ways to stay in control of their finances.
A credit union can help you with managing your money through budgeting, lending and saving. Here we explain what you need to know about Credit Union's.
How can I join a Credit Union?
To become a member of a credit union, certain eligibility criteria will need to be met.
There is usually a common interest or bond. For example, to qualify, you may need to live or work in the same town, be employed by the same employer, go to the same church, or belong to a particular trade union.
To open an account, you will usually be required to provide proof of your identity and address.
Many credit unions offer online application services for loan and savings accounts. Some will also offer online banking and account management services via websites and mobile apps.
Despite the number of UK credit unions falling, the number of adult members has increased to the highest level on record, and now stands at 1.93 million, according to Bank of England data based on the first three months of the year. This is an increase of more than 22,000 compared to the same period last year.
How can I find a credit union near me?
Many credit unions now have bricks-and-mortar premises, as well as a presence online.
To find your nearest credit union, visit the Association of British Credit Unions Limited (ABCUL).
ABCUL has a dedicated Find Your Credit Union site. As well as being able to search according to your postcode, you can also carry out other searches, based on your job or employer (such as NHS England), or based on associations (such as church groups). If you prefer, you can call ABCUL on 0161 832 3694.
How does community borrowing work?
Credit unions are co-operative societies. They are set up by – and run by – members to benefit their community, with individuals pooling their savings to lend to one another.
There's no profit for third-party shareholders. The money is only used to run the services and reward the members.
As a result, credit unions can often offer smaller, shorter-term loans which can be hard to find via banks and other institutions.
What financial products can you get with a credit union?
Loans
While many specialist and doorstep lenders can end up charging eye-watering rates, with credit unions, loans are usually much cheaper. Products are suited to your individual needs, helping you borrow responsibly. Rates are capped at the annual percentage rate (APR) of 42.6% set by the Government.
But, they are typically a lot lower than this.
ABCUL gives the following example on its website: borrowing £2,000 over 18 months will cost £134.32 per month. The total amount repayable is £2,417.76, which includes interest at 28% APR.
While credit unions don't tend to offer the very 'best buy' rates for larger loans, it's worth looking at what's on offer, especially for smaller amounts, under £3,000.
To compare mainstream loans, head to The Money Edit's best personal loans guide.
Right now, rates are very low. So, if you have a good credit score, you may be able to get a rock-bottom personal loan from a high street lender.
Savings
Credit unions offer a range of different savings accounts. As a saver, you can choose to slot away as little or as much as you can afford. You can deposit savings at local branches, shops, collection points or by direct debit. You may even be able to save straight from payroll. A credit union will encourage members to save regularly. Rather than being paid interest, you may receive a 'dividend' instead. This could be as high as 3%. Some now even offer cash Isas within their stable of products.
As with loans, credit unions don't usually pay table-topping rates on larger sums. But once again, the best bet is to compare against the best mainstream savings accounts and the best Isas.
Current accounts
If you are finding it difficult to open a current account with a high-street bank, you may want to look at opening a 'basic' bank account with a credit union. Be aware that you may need to pay a small weekly fee for this, but you should not face any other costs, such as 'late payment fees.'
Pensions, benefits and tax credits can all be paid into a credit union. You can then take out money as you need it for day-to-day spending. This includes being able to make withdrawals from cash machines. You can also set up direct debits and standing orders.
Mortgages
Some credit unions may even offer mortgages, though only a handful currently do this.
If you're looking for a home loan, be sure to compare mortgage deals across the whole of the market.
Is my money protected?
One of the biggest concerns you may have about putting cash into a credit union is knowing whether it is safe – and what would happen if it went bust.
The good news is, all money squirrelled away in a credit union is protected by the Financial Services Compensation Scheme (FSCS) up to £85,000 per person, per institution. This is the same protection you get on savings you have with a bank or building society.
Equally, it's worth noting that credit unions may place a limit – of say £10,000 or £15,000 – on the total amount you can save.
Credit unions are authorised by the Prudential Regulation Authority and regulated by the Financial Conduct Authority.
Related articles:
Look After My Bills Newsletter
Get the best money-saving tips, tricks and deals sent straight to your inbox every week. Make sense of your money in partnership with The Money Edit.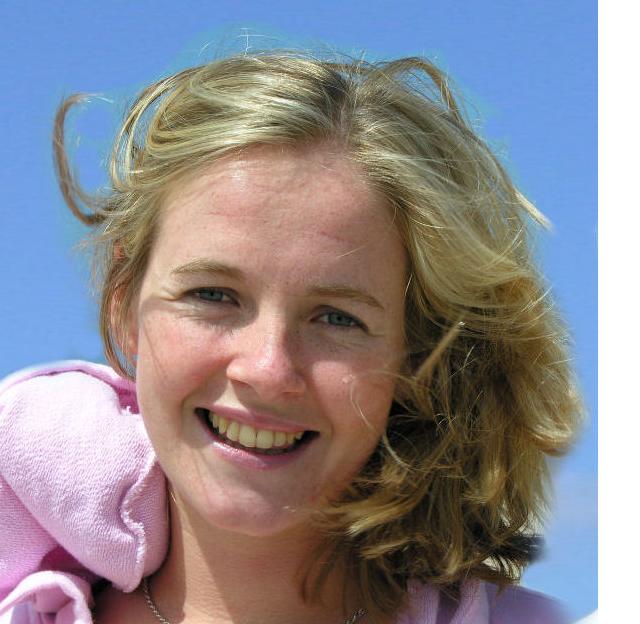 Esther Shaw is an award-winning consumer, financial and property journalist, who was formerly Money Editor at the Sunday Express, and Deputy Money Editor at both the Independent and Independent on Sunday. As a freelancer, she has spent the past two decades writing for the money pages of just about every UK national newspaper, as well as a wide variety of websites and magazines.