Top student bank accounts
How to pick the best student bank accounts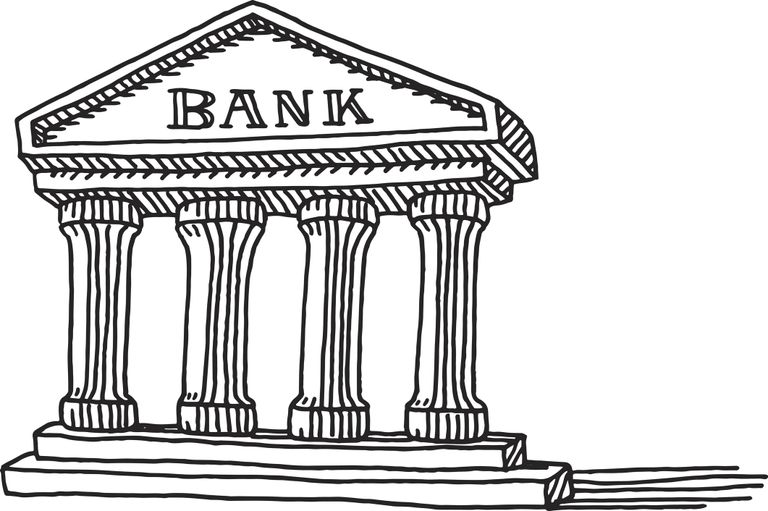 (Image credit: getty images)
By Katie Binns
Student bank accounts can help you make the most of your money. If you're one of the thousands of students collecting A-level results this week (10 August) and heading off to university soon, you may be worried about how to manage your finances and live independently for the first time.
Getting the right bank account is one of the most important steps. Here's everything you need to know about student accounts and some of the ones worth looking at.
Student bank accounts - what are they?
Student accounts are simply bank accounts for those in higher education, but come with additional benefits such as an interest free overdraft. Some overdraft go up to as much as £3,000 without interest.
Who can apply for a student account?
Student accounts require you to have been accepted onto a full-time UCAS course at a UK institution. You are able to open one:

How to choose a student bank account
Different banks and building societies will offer freebies to tempt you to open an account with them. Offers can include free products, travel discounts, cashback offers or subscriptions which may sound fantastic but you need to be smart and ask if the overall package is worth it.
For example, a student bank account offering a freebie worth £50 is paltry compared to a large interest-free overdraft for three years that will potentially serve you well.
Meanwhile, a free railcard worth around £100 if you are not studying in your hometown will be a helpful saving and may be worth weighing up against a smaller overdraft.
Double check if some of the perks are that exclusive - or to be found on other accounts from the same bank. Banks will list bog-standard features such as a banking app and features such as cashback that they offer to all customers as fantastic benefits.
Do look at the largest student overdrafts available. Think about whether you will need it and for how many years you want it. An arranged overdraft is a useful way of borrowing money via a current account. Never again in your life will you get an overdraft that has 0% interest so take advantage of it! Even if you don't think you will need the full overdraft, applying for it means you will have peace of mind should you need to cover your rent while you are waiting for money to come in or fall on unexpected hard times.
Having an overdraft can also help to avoid the need for a student credit card. While credit cards may be the right option for you at some point during your student life, an interest-free overdraft is generally going to be a better option.
If you do think you will need a credit card at some point then take this into consideration when choosing a current account as many student credit cards are only available from high-street brands like HSBC if you have student current account with them.
Be aware that the advertised 0% overdraft is the maximum offered - and for many banks this amount is only available in your final year of university (more on this later).
What are the best student accounts right now?
It's important to do your own research to ensure a bank account suits your individual needs. To help you get started, we've summarised the student accounts with the highest interest-free overdraft limits and the most interesting benefits.
Benefits:
£80 in cash
£20 Uber Eats voucher or a year of unlimited next-day delivery from Asos Premier
A guaranteed £1,000 interest-free overdraft in your first year, up to £2,000 in year two and £3,000 in year three
Positives:
Top for freebies (£100 in cash and vouchers)
HSBC is one of only three providers this year that offers up to £3,000 for an overdraft
Negatives:
Asos Premier only costs £9.95 a year so it is not worth the same as the £20 Uber Eats voucher
You must remember to use your debit card five times in the first month to get the perks
Benefits:
A free four-year Santander 16-25 railcard that saves you a third on rail travel in Britain (excludes northern Ireland) and offers cheaper travel in London if you link it to an Oyster card. This railcard consistently scores highly with Which? And Money Saving Expert.
Up to 15% cashback from certain retailers like Just Eat and Costa
An interest-free overdraft of £1,500 for the first three years, £1,800 in the fourth year and £2,000 if you have a fifth year
Positives:
A four-year railcard isn't even available from National Rail so this is a stand out offer. A one-year card costs £30 and a three-year card costs £70 so this four-year card is worth almost £100. The average traveller saves £189 a year with their railcard
This is the only account with a guaranteed 0% £1,500 overdraft
Negatives:
The railcard is not valid in northern Ireland
Benefits:
A £1,000 interest-free overdraft in your first year, up to £2,000 in year two and £3,000 in year three
Fee-free international banking
Positives:
One of the three banks to offer the highest overdraft limit
No-fee overseas banking is useful for those who will spend a year abroad as part of their degree
Negatives:
Benefits:
A free 12-month subscription to the online library Perlego worth £96
Cashback if you use online banking or the Barclays app
Blue Rewards which offers cash rewards for using your account and having direct debits can be added for £4 a month
A £1,000 interest-free overdraft in your first year, up to £2,000 in year two and £3,000 in year three
Positives:
One of the most generous overdraft offers
Lots of cash rewards like cashback that can add up over a three or four-year period
Negatives
You only get access to Perlego for a year, and only if you don't already have a Barclays account.
It may not be helpful for the course materials you need, so check the website before making a decision via its offer of a free 14-day trial
Benefits:
Interest-free overdraft of up to £1,500 for the entirety of your course, plus an extra year after you graduate up to a maximum of six years
Cashback extras such as 15% at the Co-op and Sky
Save the Change facility that allows you to round up your card payments when you spend and put the change into a Halifax savings account
Positives:
The generous length of the overdraft
Negatives:
No freebies
Cashback and Save the Change function are available across other Halifax accounts