Why it's worth shopping around for the best savings interest rate
With interest rates remaining the doldrums, getting a decent return on your hard-earned cash might seem nigh on impossible. But that doesn't mean you should simply put up with pitiful returns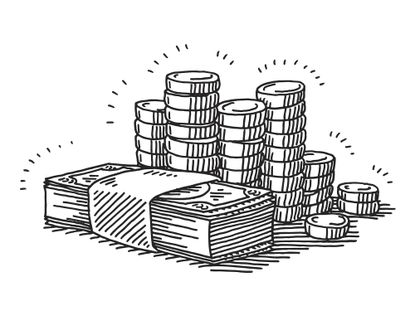 (Image credit: getty images)
Savers have had a rough ride over the past decade or so. Ever since the Bank of England base rate was cut to 0.5% in March 2009 following the credit crunch, savings rates have had little chance of recovery.
Following a further reduction to 0.25% in 2016, the base rate was slashed even further in 2020 as a result of the Coronavirus pandemic to just 0.1% – the lowest ever level in the Bank's 325-year history.
Low rates – and the prospect of rising inflation – mean it's more important than ever to continually be on the lookout for the best deal on the market and make your money work as hard as possible.
Review your accounts
If you have cash savings accounts, it's important to review these regularly to ensure you're getting the best interest rate. Savings rates change all the time, so if you're not getting a good deal, it's time to shop around for a better account using a comparison site.
Rachel Springall, finance expert at Moneyfacts.co.uk says: "As a general rule, consumers would be wise to review their finances every six months or so, but with the impact of the pandemic it's more essential than ever to keep a closer eye on whether someone has the right deal or even re-think any savings goal."
Many savers favour easy access accounts as these offer the flexibility of being able to withdraw funds whenever they are needed. Rates on these accounts currently sit at an all-time low – the average easy access account pays 0.16%, according to Moneyfacts – but you can usually switch to another account penalty-free.
What's more, if you're prepared to tie up some of your cash in a fixed rate bond, interest rates on these accounts are starting to tick up slightly. Moneyfacts figures show the average one-year fixed rate bond currently pays 0.48% and the average two-year bond pays 0.54%.
Rates are generally higher for those prepared to lock away funds for four or five years. And because the rate is fixed for term of the bond, you don't need to worry about your rate being cut.
But on the flipside, there's the risk that if interest rates rise in the future, your funds could be trapped in an account that is no longer competitive. Many fixed rate bonds do not allow you to access your money before the end of the term, or those that do charge hefty penalty fees.
Switching matters
There might not appear to be much of an incentive to switch your savings in the current environment, but even a slight improvement to your savings rate can make a difference.
For example, moving a sum of £20,000 from a savings account paying 0.01% to the Aldermore two-year fixed bond paying 1.05% would result in extra annual interest of £208 (before tax).
If you were to invest that money in Aldermore's five-year bond paying 1.45%, you'd get an extra £288 in interest.
Making the switch easier
If switching your savings account regularly is a hassle you could do without, the growing number of cash savings platforms entering the market could make life a little easier.
Cash savings platforms are a bit like savings supermarkets. You simply sign up via the platform, transfer your money into the savings 'hub', and then choose from the savings accounts on the shelves.
The big advantage is that you can move your money easily between savings accounts without the need to apply for each account separately. The downside is that there will be a limit to the number of accounts available, so you may not have access to the very best rates on the market.
One of the newest cash savings platforms to launch is Aviva Save. Savings and retirement firm Aviva launched the platform in February 2021 in partnership with savings platform provider Raisin UK. The marketplace gives you access to a range of cash savings accounts from UK banks, and you can open as many as you like. Aviva Save is free to use and you'll need a minimum deposit of £1,000.
Other options include Hargreaves Lansdown's Active Savings account, which allows you to pick and mix savings accounts from a variety of banks and building societies, with no requirement to fill in an application form each time. You can open an account with as little as £1.
Similarly, Interactive Investor's Cash Savings allows you to park your cash savings in one place and choose from more than 25 UK banks and building societies to get the best interest rates. You'll need at least £10,000 to open an account, however, and Flagstone, which powers the Cash Savings account, charges a 0.25% management fee.
As with all financial products, if you're considering signing up to a cash savings platform, compare your options carefully and be sure to read the small print.
Look After My Bills Newsletter
Get the best money-saving tips, tricks and deals sent straight to your inbox every week. Make sense of your money in partnership with The Money Edit.
Rachel Wait is a freelance journalist. She has been writing about personal finance and consumer affairs for over a decade, covering everything from credit cards and mortgages to pensions and insurance. She has written for a range of websites and national newspapers, including Mail on Sunday, the Observer, Forbes and the Spectator.
Rachel is keen on helping consumers understand their finances.