State pension warning — mothers risk missing out on £1,000s in retirement
Some women miss out on extra state pension payments due to government errors.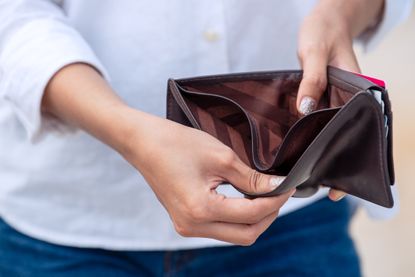 (Image credit: Getty images)
Tens of thousands of women could be missing out on £1,000s in their state pension after mistakes by the Department of Work and Pensions (DWP).
The mistakes relating to a system previously known as Home Responsibilities Protection (HRP) were recognised in a DWP annual report in July 2022 and described as the "second largest source of error in state pensions".
HRP was a scheme between 1978 and 2010 that helped parents, mostly mothers, who spent time at home with children, or taking care of a sick or disabled person, to protect their basic state pension.
It means that if you were caring for a child under the age of 16 during this time period, and your partner was paid child benefit, or you were taking care of a sick or disabled person, then you could be eligible for credit towards your state pension under HRP.
The DWP said in July that it was working with HMRC to determine the scale of the error, but so far, there has been no announcement or plan put in place to resolve it.
State pensions: how to check if you are affected
Consultancy LCP has launched a campaign called Mothers Missing Millions – which includes a three-step guide to see if you are potentially affected and, if so, how you can get it put right.
Putting it right involves filling in a form on the gov.uk website called 'CF411' to belatedly apply for HRP support. You can also contact the HMRC national insurance helpline on 0300 200 3500 for support too.
LCP's site has already had tens of thousands of visits and consultancy is now starting to hear from people who have successfully secured a higher pension and a backdated lump sum as a result of the campaign, with some payments being as much as £4,000.
Susan Burton, 66, applied for HRP after reading about the government's mistake and was awarded 14 years of National Insurance credit as a result and saw her weekly pension increase by over £50. This equates to more than £2,500 a year - or £50,000 over the next 20 years.
Susan said: "This extra payment will make a big difference to me and my family given the rising cost of living, and I would encourage any mother who is getting a low pension to check she is not missing out. It shouldn't be down to people to have to check their own records and go online to make a claim, especially as many people of my generation are not that tech-savvy.
Steve Webb, partner at LCP who has regularly urged women to check their state pension records, said: "Yet again, an error has been unearthed which disproportionately affects women. Whilst it is satisfying to be able to help individuals get their pension records corrected, what is really needed is concerted government action to fix this problem. But so far we have had 'radio silence' from the Government."
He added: "DWP and HMRC have clearly known for many months that there is a problem and it is now time for them to tell us how many people are affected and, more importantly, how they plan to put things right."
Sadly, this isn't the only state pension error made by the government: 237,000 pensioners have been underpaid their state pension - totalling £1.46bn. Check to see if you're one of them.
Look After My Bills Newsletter
Get the best money-saving tips, tricks and deals sent straight to your inbox every week. Make sense of your money in partnership with The Money Edit.
Katie is staff writer at The Money Edit. She was the former staff writer at The Times and The Sunday Times. Her experience includes writing about personal finance, culture, travel and interviews celebrities. Her investigative work on financial abuse resulted in a number of mortgage prisoners being set free - and a nomination for the Best Personal Finance Story of the Year in the Headlinemoney awards 2021.