State pension age rise to 68 delayed - what it means for your retirement
The state pension age will stay at current levels for longer than expected after the government today confirmed that it has shelved plans to increase it to 68 by the late 2030s. We explain what it all means for you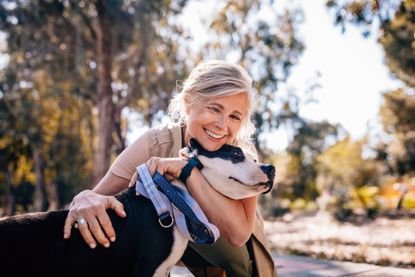 (Image credit: Getty images)
The UK state pension age will stay at current levels for longer than expected as the government confirms it will not increase it to 68 in the 2030s as planned.
The state pension age was set to rise from 66 to 67 by 2028 and 68 by 2046, but in January it was reported that a government review would conclude it should be brought forward due to an ageing population and lower birth rate leaving fewer young workers to pay the tax bill.
The rise in the state pension age rising to 68 by 2037-2039 would have meant people born in the 1970s and onwards working for longer.
Those in their early fifties were the first that could have been impacted and it would have been particularly challenging for a number of groups.
The government was due to reveal the plan by 7 May when it must publish its conclusion of the state pension age review, but it has now said this decision will be made after next year's election.
How will the delay affect your retirement?
The delay is good news for future pensioners, particularly those who rely heavily on the state pension or are on low incomes.
An earlier rise would have penalised those who are dependent on the state pension for retirement by forcing them to work longer.
Nigel Peaple, director of policy and advocacy at the Pensions Lifetime Savings Association, a trade body for UK pensions, said this is a very positive step for future pensioners because the state pension makes up the bulk of retirement income for most people.
"Moreover, increases in the state pension age fall disproportionately on people with lower incomes who generally have poorer longevity," he said.
The state pension age matters a lot because it has a big impact on the quality of your retirement and when you can retire.
Bringing forward the state pension age increase to 68 by 2046 to 68 by 2034 could mean a year lost full state pension payment of £13,594 for workers aged 57, according to Myron Jobson, senior personal finance analyst at Interactive Investor. This would rise to £16,902 for workers aged 46.
"Scrapping the plan to bring the rise in the state pension age forward essentially offers those approaching age 67 by the end of the decade with up to a year's worth of state pension extra," said Jobson. "While many will be fit and able to continue working and making private provision for their pension until far later than the average healthy life expectancy, those that are not are currently penalised."
Plan ahead for your retirement
When the government reviews the state pension age, they must give at least 10 years' notice for individuals affected by changes so that they can adequately plan.
Even if the state pension age stays low for longer, it is still a good idea to think about your retirement and what pensions you have aside from the state pension.
The onus is increasingly falling on individuals to ensure a comfortable existence at retirement, said Jobson.
According to the PLSA, having a minimum living standard in retirement rose from £10,900 in 2021 to £12,800 in 2022 while the amount for a moderate standard rose from £20,800 to £23,300.
"If you accept the principle that we are likely to spend a third of our adult life in retirement, you can at least get an idea of how much money you'd need for a comfortable retirement," he added. "Even a small regular contribution makes a big difference to your retirement and the magic of compound interest is likely the most significant benefit of investing early."
It may be worth contributing more into your workplace pension if you are able to, and if you are self-employed you could invest into a self-invested personal pension or the Lifetime ISA.
Jon Greer, head of retirement policy at Quilter, said: "Upping contributions to a pension can help make sure that if you do end up having to wait longer to access you state pension then you have enough private pension wealth to bridge the gap. Alternatively, you may want to save into different savings vehicles like ISAs so that you can draw on that before you reach an age when you can get access to the state pension."
Look After My Bills Newsletter
Get the best money-saving tips, tricks and deals sent straight to your inbox every week. Make sense of your money in partnership with The Money Edit.