Sainsbury's Bank customers lose out on extra savings interest - here's how a phone call can ensure you get full rate
Many Sainsbury's bank customers risk missing out on savings interest unless they make a phone call. We explain everything you need to know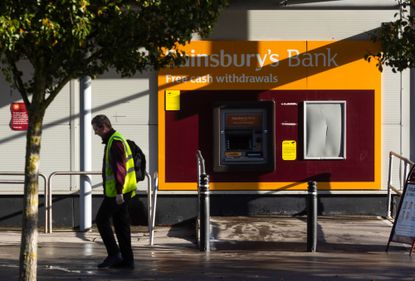 (Image credit: Bloomberg)
Sainsbury's Bank customers could be losing out on extra savings interest - and will need to make a quick phone call to ensure they don't continue to miss out.
The bank is said to not be increasing interest rates on its Variable Rate Cash ISA unless the customer actually asks for it, according to This is Money (opens in new tab).
Sainsbury's Variable Rate Cash ISA (opens in new tab) has an interest rate of 2.85% when balances are over £500 currently - but the terms and conditions for the account state: "We may offer different interest rates for new accounts.
"The interest rate on your account won't automatically change to match the new rates."
It means that you have to ask for an increase - if you don't, you won't actually get it.
In one case a customer's ISA was earning just 0.7% interest.
It was only when the customer phoned Sainsbury's Bank, that the interest on his account was increased to the advertised rate of 2.85%.
The loss of interest if you don't get the full rate is significant.
For example if £10,000 was paid into the ISA and kept there for a year, then the difference between a 0.7% rate and a 2.85% rate is £215.
Sainsbury's bank confirmed to This Is Money that cash ISA customers must contact it either on the phone or via secure message online to get the interest increase.
If you have the same cash ISA either with Sainsbury's, check the small print.
Make sure to phone the bank if you think you're not getting the best rate.
How can I find the best savings rates?
While savings rates are still pretty paltry and lag behind the rate of inflation, the good news is that the average easy access ISA pays seven times the typical rate offered a year ago.
See the Money Edit's Best savings accounts and Best cash ISAs.
And Guy Anker shares his cash savings tips in Fixed vs easy access savings accounts — with rates rising should you switch now or wait?
Katie is staff writer at The Money Edit. She was the former staff writer at The Times and The Sunday Times. Her experience includes writing about personal finance, culture, travel and interviews celebrities. Her investigative work on financial abuse resulted in a number of mortgage prisoners being set free - and a nomination for the Best Personal Finance Story of the Year in the Headlinemoney awards 2021.