August's Premium Bonds millionaire winners revealed - how to find out if you've won a prize
Millions of lucky Brits with Premium Bonds get good news when the winners of the August prize draw is announced. We explain your chances of winning a tax-free cash prize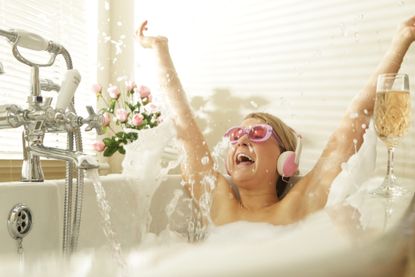 (Image credit: Getty images)
Look After My Bills Newsletter
Get the best money-saving tips, tricks and deals sent straight to your inbox every week. Make sense of your money in partnership with The Money Edit.
Thank you for signing up to The Money Edit. You will receive a verification email shortly.
There was a problem. Please refresh the page and try again.
Two people have become millionaires this month after winning the top NS&I Premium Bonds prize in August's draw.
The winners of the life-changing windfall include someone from Dorset and another person from Buckinghamshire.
The winner from Dorset has £45,000 in Premium Bonds, and bought winning bond 469BR534389 in August 2021. The win makes them the eleventh Premium Bonds millionaire from Dorset.
The other jackpot winner has £22,875 invested and bought the winning bond 155HJ070561 in April 2009. They become the sixth Premium Bonds million-pound jackpot winner from Buckinghamshire.
Extraordinarily, one Somerset based holder who purchased their £25 winning bond almost 40 years ago, won £25,000 - representing a 100,000% return.
Premium Bonds are one of the nation's most popular savings products with 118,868,883,242 bond numbers held by more than 21m savers currently eligible for the draw. Since the first draw in July 1957, ERNIE, the computer that picks winners at random has drawn 577m prizes with a total value of £23.2bn.
In June, the Premium Bond prize rate rose from 1% to 1.4%, increasing your chance of winning a prize more often.
NS&I says around 4.8m other tax-free prizes between £25 and £100,000 will also be paid out in August. In total it will pay out £138,680,375, which includes ten £100,000 prizes, 19 £50,000 prizes and 40 £25,000 windfalls.
Here we explain how you can check your premium bonds and how they stack up against the best savings accounts.
How to check if you've won Premium Bonds
There are several ways to find out if you've won Premium Bonds.
You can check by using NS&I's online prize checker or the prize checker app. The prize checker app helpfully lets you know how many days until the draw.
You can also ask Amazon Alexa via your NS&I number.
If you have registered with NS&I online you will be informed via email if you've won a prize.
Alternatively, if you don't have the app and haven't registered online, a letter will be sent to your home address.
You can also check if you have any previous windfalls to collect. You are notified if you win a prize, but if you move or change contact details without letting NS&I know - it can lead to the prize being unclaimed if you opted to receive your prize via cheque.
For example, in Dorset, there are 27,649 unclaimed prizes worth £927,825. The largest unclaimed prize is £10,000 and is from the November 2019 prize draw.
How do Premium Bonds compare to savings accounts?
In June, the Premium Bond prize rate rose from 1% to 1.4%. This doesn't mean you will earn 1.4% interest on your savings, but means there will be around 1.4m extra cash prizes on offer to Premium Bond holders
As a result, the odds of each £1 Premium Bond winning a prize increased from 34,500 to 1 to 24,500 to 1. The number of £100,000 prizes went up from six to 10, while there are now 19 prizes worth £50,000 rather than the previous 11 - and there are over a million more £25 prizes to be won each month since June.
The 1.4% acts as an indicator of the average payout for someone with average luck.
Those with better-than-average luck will make more, and those with less luck can sadly go decades without a win - this is especially true if you only hold a small number of bonds.
If you want a guaranteed return on savings of £1,000, the best easy-access savings account on the market is currently with Virgin Money M Plus Account, earning 1.71%. This is a guaranteed return, unlike with Premium Bonds.
Those happy to tie up their savings for longer can get higher rates: the best one-year fixed-rate is with Charter Savings bank at 2.83%, while the top two-year fix is 3.12%.
For most of us with average luck, a savings account will give a better return than Premium Bonds.
Ultimately, Premium Bonds are a fun savings product. The Money Edit's Guy Anker summed it up recently:
Premium Bonds:The hope…The excitement…The 'what'll I do with my £1m?' thought…Then 'what's my number to find out if it's actually £25 rather than £1m?'…Then the realisation it's £25. Still not complaining, that's Pizza Express sorted! pic.twitter.com/tu4PADCxCYMay 5, 2022
See more
Look After My Bills Newsletter
Get the best money-saving tips, tricks and deals sent straight to your inbox every week. Make sense of your money in partnership with The Money Edit.
Katie is staff writer at The Money Edit. She was the former staff writer at The Times and The Sunday Times. Her experience includes writing about personal finance, culture, travel and interviews celebrities. Her investigative work on financial abuse resulted in a number of mortgage prisoners being set free - and a nomination for the Best Personal Finance Story of the Year in the Headlinemoney awards 2021.