Premium Bond prize rate hiked: what does it mean for your chances of winning?
NS&I has increased its premium bond prize rate - up from 1% to 1.4%. Here's what it means for your chances of winning a tax-free cash prize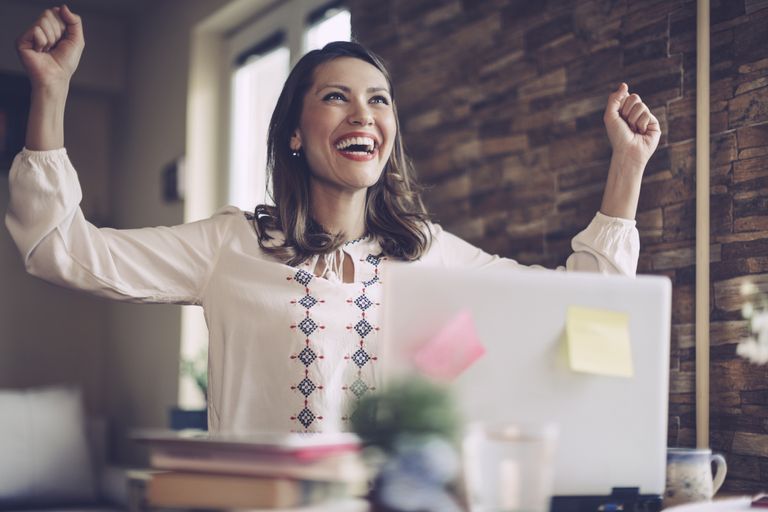 (Image credit: getty images)
Contributions from
Premium Bond rates are to rise for the first time since December 2020 - up from 1% to 1.4% in June. We explain what this means for your chance of winning and how it compares to the best savings accounts.
Following the fourth consecutive rise in interest rates from the Bank of England, government-backed National Savings & Investments (NS&I) is finally increasing the Premium Bond prize rate from 1% to 1.4% from June.
This doesn't mean you will earn 1.4% interest on your savings, but instead it increases your chance of winning a prize more often.
The change comes as Premium Bonds celebrate their 65th birthday – the first ever Premium Bond draw was on 1 June 1957. They are the UK's most popular savings product, with more than 21 million loyal savers holding the bonds..
From next month, an extra 1.4 million prizes will be added to the monthly draw, worth £40 million in total. So, if you have Premium Bonds, you will have a higher chance of winning a prize if your bond number comes up - but this is not guaranteed.
It's crucial to understand that the 'prize fund rate' isn't a fixed rate of interest, but more an indicator of the average payout for someone with average luck.
"If you hold the bonds you won't make 1.4%. Those with better-than-average luck will make more, and those with less luck can go decades without a win. In an average year, someone with £1,000 in the bonds will win nothing," says Sarah Coles, personal finance analyst at (opens in new tab)the investment platform Hargreaves Lansdown.
So, could you be a winner holding Premium Bonds or be better off with the top-rate savings account instead? We explain what the new prize rate means and how it compares to the best savings accounts available now.
What does the higher Premium Bond prize rate mean for your chances of winning a prize?
The new 1.4% prize fund rate means there will be around 1.4 million additional cash prizes on offer to Premium Bond holders.
As a result, from June the odds of each £1 Premium Bond winning a prize will increase from 34,500 to 1 to 24,500 to 1.
While there will still be two £1 million cash prizes each month, the number of £100,000 prizes will go up from six to 10, while there will be 19 prizes worth £50,000 rather than the previous 11. At the lowest level, there will be over a million more £25 prizes to be won each month from June.
Current and new prize fund rate - how they compare

| | | | |
| --- | --- | --- | --- |
| Value of prizes in May 2022 | Number of prizes in May 2022 | Value of prizes in June 2022 (estimated) | Number of prizes in June 2022 (estimated) |
| £1,000,000 | 2 | £1,000,000 | 2 |
| £100,000 | 6 | £100,000 | 10 |
| £50,000 | 11 | £50,000 | 19 |
| £25,000 | 24 | £25,000 | 40 |
| £10,000 | 58 | £10,000 | 98 |
| £5,000 | 116 | £5,000 | 196 |
| £1,000 | 1,963 | £1,000 | 2,764 |
| £500 | 5,889 | £500 | 8,292 |
| £100 | 31,907 | £100 | 37,922 |
| £50 | 31,907 | £50 | 37,922 |
| £25 | 3,343,185 | £25 | 4,748,097 |
| | | | |
| Total | Total | Total | Total |
| £98,183,175 | 3,415,068 | £138,210,725 | 4,835,362 |
Source: NS&I website
HOW DO PREMIUM BONDS COMPARE TO THE BEST SAVINGS ACCOUNTS?
The best easy-access savings account on the market is currently with Chase bank, earning you 1.5% on your savings. This is a guaranteed return, unlike with Premium Bonds.
Those happy to tie up their savings for longer can get far higher rates: the best one-year fixed-rate is 2.25%, while the top two-year fix is 2.6%.
So, the top savings rates are higher than the new 1.4% prize rate for bond-holders. For most people with average luck, a savings account will give them a better return than Premium Bonds.
Some people may think that Premium Bonds will pay them an average 1.4% return, as well as having a small chance of scooping the £1 million jackpot. But this isn't correct. Many people will get a lower return than 1.4%, in fact some won't win anything at all. This is especially true if you only hold a small number of bonds. Those that hold more - and you can have up to £50,000 of Premium Bonds - stand a better chance of winning prizes each month.
As for the £1 million jackpot, the chances of winning are one in 58.91 billion. It's hard to imagine such tiny odds. To put this in perspective, your chance of winning the National Lottery jackpot with one ticket is one in 45 million.
WHO ARE PREMIUM BONDS USEFUL FOR?
You should always remember that Premium Bonds may never deliver: you could win several prizes, or you could wait a long time to win one. Some people may never win anything.
If you're happy with this, Premium Bonds can be a good option, especially for high earners. This is because all winnings are tax-free, regardless of whether you win £25 or £1 million.
Most savers don't pay any tax on their interest, thanks to the Personal Savings Allowance. Basic-rate taxpayers can earn £1,000 interest on their savings each year before they pay tax, while higher-rate taxpayers can earn £500. However, additional-rate taxpayers (those who earn more than £150,000 a year) don't benefit from the allowance, and pay 45% tax on their savings income.
"This means the Premium Bond tax-free nature becomes far more attractive for additional-rate taxpayers," notes Laura Suter, head of personal finance at the investment platform AJ Bell. "That's also true for higher-rate taxpayers who have a lot of money sitting in cash, as they could breach their £500 allowance and pay 40% tax on their savings income."
Suter points out that savers who are very risk-averse may also be attracted to Premium Bonds. The bonds are backed by the Treasury, so they are seen as the safest place to keep your money. This is in contrast to a bank or building society, which could go bust.
In the event of a collapse, the Financial Services Compensation Scheme covers up to £85,000 of money per person, per financial institution, meaning your money is theoretically as safe in any other bank with this protection as it is with Premium Bonds.
"However, the logic is that because NS&I is government-run it can't go bust, whereas a bank could go bust and then you'd have to reclaim your money through the compensation scheme. It's a marginal difference but some people will feel much safer with their savings being with the government," says Suter.
How can I buy Premium Bonds?
Anyone aged 16 or over can buy Premium Bonds, and you can do this through the NS&I website, (opens in new tab) by phone or by post.
While each £1 bond can win you a prize, the minimum investment is £25. You can have a maximum of £50,000 in Premium Bonds.
You can buy Premium Bonds for yourself, for your own child if they're under 16, or for someone else's child as a gift.
Premium Bonds can be a good way to save for your grandchildren. However, you need the parent or guardian's permission in order to purchase Premium Bonds for children. That's because they are responsible for looking after the bonds until the child turns 16, and may need to provide ID as part of the application process.
How do Premium Bonds work?
Each month your Premium Bonds will be automatically entered into a prize draw, with the winning numbers pulled at random.
You can choose to reinvest any prize wins by buying more Premium Bonds, have the money paid into a bank or building society account, or sent to you as a cheque.
Prizes of £5,000 or more aren't paid automatically. NS&I will get in touch as you'll need to complete a claim form, and if you're lucky enough to win a million, you'll get a visit from NS&I's 'Agent Million'.
You can withdraw your money at any time, either online, by phone or with a postal application, with funds paid into your nominated bank or building society account. It can take several days to receive the money.
Tracing lost Premium Bond winnings
The easiest way to check if you're a winner is to download the NS&I app, which flags up your prizes each month.
However there's a whopping £60 million lying unclaimed in Premium Bond prizes, according to NS&I. So if you think you may have a Premium Bond windfall lying unclaimed, you can check using NS&I's prize checker tool (opens in new tab).
Sue Hayward is a personal finance and consumer journalist, broadcaster and author who regularly chats on TV and Radio on ways to get more power for your pound. Sue's written for a wide range of publications including the Guardian, i Paper, Good Housekeeping, Lovemoney and My Weekly. Cats, cheese and travel are Sue's passions away from her desk!
With contributions from