Premium Bond alternatives: savings accounts that offer chance to win prizes
Going for a savings account that offers prizes may mean you give up on interest, in the hope of landing a beefy cash prize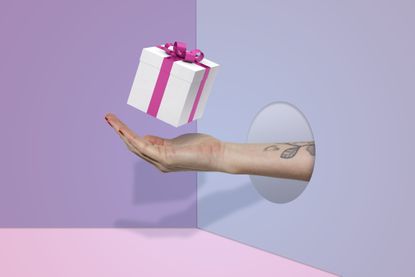 (Image credit: Getty Images)
Look After My Bills Newsletter
Get the best money-saving tips, tricks and deals sent straight to your inbox every week. Make sense of your money in partnership with The Money Edit.
Thank you for signing up to The Money Edit. You will receive a verification email shortly.
There was a problem. Please refresh the page and try again.
Savers who are keeping some of their money in Premium Bonds have seen their chances of landing a big prize improved of late, but it's worth bearing in mind that it's not the only savings account on offer which promises savers the opportunity to land a cash prize.
Each bond held in Premium Bonds is entered into a monthly draw, with almost five million prizes available, including the two top prizes of £1 million. The value of the prizes on offer has been increased repeatedly recently, with around an extra £15m on the line from March onwards.
The thought of winning a significant cash prize from your savings is even more attractive when you consider how the interest rates on regular savings deals lag so far behind inflation. This means the money kept in them loses value in real terms, even if your cash balance increases.
But, Premium Bonds are not the only game in town if you're hoping to win a prize from your savings pot.
Premium Bonds and alternatives
NS&I Premium Bonds
First off, it's worth a closer look at Premium Bonds themselves. The accounts are issued by National Savings & Investments (NS&I), which is backed by the Government, meaning that every penny you save is protected.
Premium Bonds are the nation's most popular savings account, with millions of us holding at least some money in them.
The prizes vary in size from £50 to a cool £1 million, with just shy of five million prizes to be handed out from March. You are also more likely to win a bigger prize now ‒ the number of £100,000 prizes is being upped from 59 to 62, for example, while the number of £50,000 prizes is rising from £117,000 to £123,000.
The big downside to Premium Bonds is that you won't earn any interest on the money you have saved. NS&I publishes a 'prize rate', which is supposed to give an indication of the sort of return you'll get from the money kept in bonds if you have average luck.
That prize rate has been increased repeatedly over the last few months, to its current level of 3.3%, which is higher than you'll find from any regular easy-access savings account.
The problem is that your return entirely comes down to how lucky you are. If you are particularly fortunate, then you might win a couple of prizes and find that your effective return is much higher than the prize rate.
However, it's equally true that you could go years without ever winning a prize, meaning you don't get any return at all from the money kept in Premium Bonds.
While the amount being handed out in Premium Bond prizes is increasing once more, the actual odds of winning aren't changing. You face lengthy offs of 24,000 to one of landing a prize in each monthly draw.
Natwest roundups
The newest Premium Bonds alternative comes from NatWest, with its 'round ups' feature. When you spend with your debit card, the purchase is rounded up to the nearest pound, with the change then deposited into a savings account.
The idea is to get you saving without really noticing, and by using the feature you are entered into a prize draw.
Entry to the prize draw closes on 21st April, and there are 33 prizes on offer ‒ three big winners will bag £10,000 each, while 30 runners-up will get £500 a person.
The obvious catch to this scheme is that in order to enter you need to have a NatWest current account, though that idea is more attractive at the moment since it has launched a £200 switching bonus offer too.
Halifax Savers Prize Draw
Another Premium Bonds alternative comes from Halifax, in the form of its Halifax Savers Prize Draw.
Qualifying savers are entered into a monthly draw, with 1,603 walking away with a cash prize.
The top three winners bag £100,000 each, while there are then 100 prizes of £1,000 and 1,500 prizes of £100.
To qualify, you will need to hold £5,000 or more in qualifying accounts for a whole calendar month. These include all Halifax savings and ISA deals, excluding accounts for children, as well as most Bank of Scotland branded savings accounts.
The £5,000 can be made up of money in different accounts, rather than all in a single savings account. You will then need to register for entry into the draw, which you can do through the Halifax app or mobile banking service.
If you win, your prize will be paid directly into your Halifax savings account.
The added selling point to the Halifax Savers Prize Draw is that any prize you win is a bonus on top of the interest you're already earning on your cash through your savings account. Even if your luck deserts you and you never win a prize, you will at least still have the interest paid on your account.
Of course, the draw isn't a good reason on its own to save with Halifax. It should be viewed as an added perk, should Halifax's accounts already offer the sort of return you're looking for, rather than the reason to open a Halifax account.
Chip Prize Savings Account
Chip is an app that allows you to invest and save money automatically, selecting the right assets and accounts for you. The idea is that this saves you time, so you don't have to go to the effort of researching the market yourself.
It now offers a Prize Savings Account, with every £10 you deposit into your account worth one entry into the prize draw, so long as you have at least £100 deposited by the end of the month.
One saver each month will win the £10,000 top prize, while there are also 50 prizes worth £100, 500 prizes of £50 and £750 prizes of £10 dished out.
The prize is then added to your account if you win.
Nationwide Start to Save
As the name suggests, Nationwide Building Society's Start to Save account is aimed at people looking to get started by putting some money aside each month.
Not only do you earn interest on the money you save, but you are also entered into a prize draw that takes place quarterly.
To qualify, you will need to pay between £25 and £50 into the account in each of the six calendar months leading up to the prize draw. Winners will then bag a £250 cash prize.
The number of winners will vary based on how many savers qualify for the draw. Nationwide explains that the prize fund for each draw is equal to 2.5% of the total increase in balances of all of the qualifying accounts for that draw.
As a result, depending on how big the prize fund is, your chances of winning range from one in 34 to one in 67.
The prize draws will be held on 21st February 2022, 22nd August 2022 and 20th February 2024.
Credit union PrizeSaver
Finally, there is the PrizeSaver draw which is run by a host of credit unions.
The PrizeSaver draw is managed by the Association of British Credit Union and is open to people saving in PrizeSaver accounts with their local credit union.
Credit unions are non-profit organisations that can work as an alternative to regular banks since they offer savings accounts, loans and in some cases mortgages.
PrizeSaver accounts are run by a host of credit unions, with savers entered into a monthly draw, which takes place on the 15th of each month. Every £1 held in a PrizeSaver account gets one entry into the monthly prize draw, capped at up to £200.
One winner will get the top prize of £5,000, while there are also 20 additional prizes of up to £50 handed out.
There are currently 17 participating credit unions, with more than 20,000 active PrizeSaver accounts.
Look After My Bills Newsletter
Get the best money-saving tips, tricks and deals sent straight to your inbox every week. Make sense of your money in partnership with The Money Edit.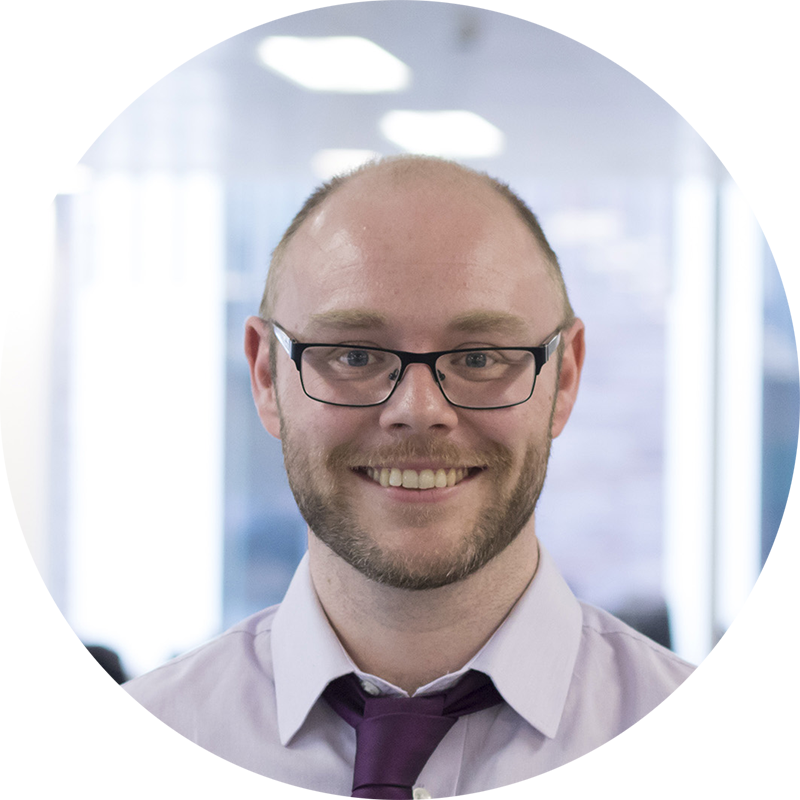 John Fitzsimons has been writing about finance since 2007, and is a former editor of Mortgage Solutions and loveMONEY. Since going freelance in 2016 he has written for publications including The Sunday Times, The Mirror, The Sun, The Daily Mail and Forbes, and is committed to helping readers make more informed decisions about their money.