NS&I increases interest rates across several products: will you benefit?
NS&I hike rates to the highest level in over a decade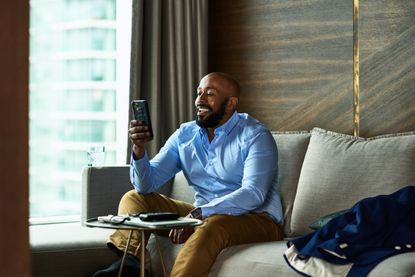 (Image credit: Getty images)
More than 2.7 million savers will benefit from NS&I increasing interest rates across its product range. Some rates are now at the highest they have been in over a decade. This includes the Direct Saver (opens in new tab) and Income Bonds (opens in new tab), up from 1.2% to 1.8%.
Meanwhile, the rate on Direct ISA (opens in new tab) has almost doubled from 0.9% to 1.75%, and its highest level since February 2014.
NS&I has also increased the interest rate it pays on its Junior ISA from 2.2% to 2.7% and on its Investment Account from 0.01% to 0.4%.
It follows an increase in the Premium Bonds prize rate from 1.4% to 2.2% at the start of October which saw the odds of winning improving from 24,500 to 1 to 24,000 to 1
NS&I increases interest rates
The increase in interest rates means the 25 million customers with savings in NS&I's variable accounts have seen a boost to their cash within the last month.
NS&I Chief Executive, Ian Ackerley, said: "Today's increases mean that our customers get a welcome boost to their savings. The changes come in the same month that we increased the Premium Bonds prize fund rate. Some of the rates we're now paying – including on Premium Bonds – are the highest that they have been in over a decade, which is great news for savers."
Swipe to scroll horizontally
| Product | Previous interest rate | New interest rate |
| --- | --- | --- |
| Direct saver | 1.2% | 1.8% |
| Income bonds | 1.2% | 1.8% |
| Direct ISA | 0.9% | 1.75% |
| Junior ISA | 2.2% | 2.7% |
| Investment account | 0.01% | 0.4% |
If you're debating whether to put some extra cash into a savings account or Premium Bonds, for most of us with average luck, a savings account will give a better return. We explain more in our article on if Premium Bonds are worth it.
The best savings accounts offer much higher returns for your money with a similar level of protection for amounts up to £85,000 thanks to FSCS protection. Or you might want to consider whether a savings account or ISA is right for you.
Best buys
Katie is staff writer at The Money Edit. She was the former staff writer at The Times and The Sunday Times. Her experience includes writing about personal finance, culture, travel and interviews celebrities. Her investigative work on financial abuse resulted in a number of mortgage prisoners being set free - and a nomination for the Best Personal Finance Story of the Year in the Headlinemoney awards 2021.