New Year money: the 15 big changes for 2022
This year has already been dubbed as the 'year of the squeeze' - we look the New Year money changes you need to know about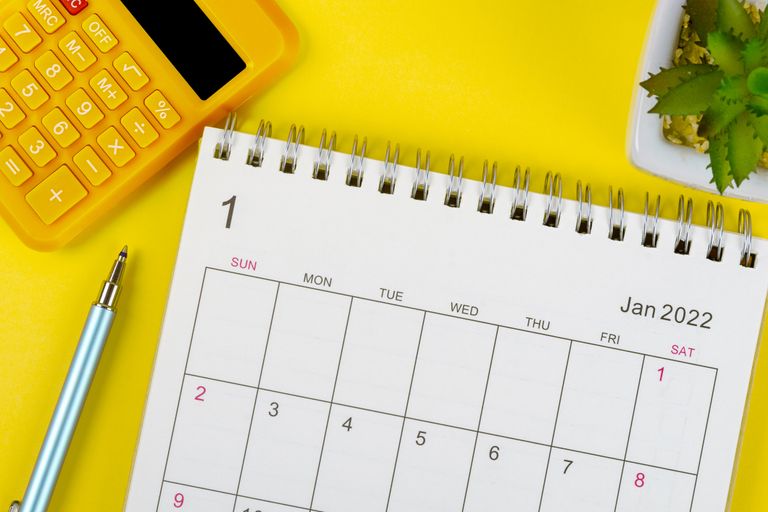 (Image credit: Getty images)
As we head into 2022, expect to see a number of New Year money changes that will impact your finances.
Household bills, rail fares and pensions are just some of the things that will be different in 2022, as consumers brace themselves for a number of money changes in the coming year.
Some changes will spell good news, but others will leave us out of pocket. According to think tank Resolution Foundation (opens in new tab), families can expect to face excess costs of £1,200 from April 2022 with a hike in energy bills and tax rises.
"2022 is a year of change, but not in a good way," comments Sarah Coles, senior personal finance analyst at the investment platform Hargreaves Lansdown. "Most of the financial developments in the pipeline will leave us worse off.
But, it's not all bad news. "Buried among the price rises are a few positive changes, including the end of the loyalty penalty for insurance customers, lower water bills, and easing the admin burden for families of those who pass away."
To help you get ahead, we take a look at the key changes you need to know about.
(MORE: Ways to cut your bills as inflation hits a 30-year high)
1. 1 January: End of the loyalty penalty for home and car insurance customers
From New Year's day, customers will no longer be penalised by accepting a renewal quote for their home or motor insurance. Companies will have to offer existing customers the same deal they would give to new customers. It's good for those who stick with one provider, however Sarah Coles points out that it's likely to mean the end of very cheap deals for those who are prepared to keep switching. We have more information about how the new home and car insurance rules - (opens in new tab)known as the General Insurance Pricing Practices - will work.
2. 1 January: Inheritance tax reporting rules change
Thousands of families will benefit from a tweak to the inheritance tax rules, which will be introduced on 1 January. Where there is no inheritance tax to pay after the death of a loved one, the rules will be changed so they don't have to submit full accounts to HM Revenue & Customs when going through probate. It should spare 230,000 people the extra stress each year.
3. 1 March: Rail fares rise
Rail fares usually rise in January, but in 2021 it was delayed until March, and this is expected to happen again in 2022.
Ticket price increases are normally pegged to the retail prices index (RPI) measure of inflation in July, which was 3.8%. This is the highest July RPI figure since 2011, when it clocked in at 5%, meaning commuters will face the largest rail fare hike for a decade.
However, the government has flexibility to set a different price increase, and alter the timing of when it will kick in, and it still hasn't revealed its final plans for 2022. So, it is currently unclear what will happen to train fares, and makes it difficult for commuters to plan their travel budgets - or even for people making big decisions such as moving home or how frequently to work in the office.
Laura Suter, head of personal finance at the investment platform AJ Bell, notes: "Many commuters have had almost two years away from commuting five days a week and its eye-watering cost and will be reluctant to return to it – and that's before another hike in fares. But if you know you'll need to buy a season ticket, you can buy before the hike to keep costs down."
4. 31 March: 12.5% VAT for hospitality and tourism set to end
The tax break for hospitality and tourism businesses has been gradually phased out, and will finally end in March. It has been a real help in keeping companies afloat - and keeping a lid on prices for consumers. There's a risk this change will prompt price rises, such as in pubs and restaurants.
5. 31 March: Electric Vehicle Homecharge Scheme closes to house owners
The EVHS is a government initiative that encourages more people to buy electric vehicles. It pays 75% of the cost of buying and installing one chargepoint, up to a £350 (including VAT) limit. The scheme will close at the end of March to homeowners who live in single-unit properties such as bungalows and detached, semi-detached or terraced housing.
However, the scheme will remain open to homeowners who live in flats and people in rental accommodation. For more information on how to access the grant, check out the guidance from the Office for Zero Emission Vehicles (opens in new tab).
6. 1 April: Energy price cap comes into effect
We all experienced some painful increases to our energy bills in 2021, and even higher costs are, unfortunately, on their way. The energy price cap rate is announced in February and then introduced on 1 April; another rise in the cap will add further misery. Coles believes that the current cap of £1,277 could surge by £500 or more due to higher wholesale prices, plus the cost of the industry picking up the pieces after energy company failures. She adds: "It's worth bearing in mind this isn't a fixed cap on the most you can pay: it's a cap on prices for the average user. If you burn through more energy, or live in a large or inefficient house, you could see prices rise even further."
Ofgem, the regulator, is looking at reforming the price cap, so look out for news on this too.
7. 1 April: Council tax rises
Households should brace themselves for a steep rise in council tax. Local councils are now allowed to raise tax by 2% - plus 1% for social care - thanks to small print included in the Autumn Budget.
"The government's reforms to social care (opens in new tab) leave local councils footing some of the bill, and this coupled with councils having to help more local people who hit tough financial times during the pandemic, mean it is inevitable that council tax bills will rise again," notes Suter.
"Anyone who is struggling to pay should seek help, as there is lots of support available for those on low incomes."
8. 1 April: National Living Wage and minimum wage increases
Those on the lowest incomes will enjoy an inflation-busting pay-rise at the start of April. The living wage for over 23s will rise from £8.91 an hour to £9.50 an hour (opens in new tab). Those aged 21-23 will see their minimum wage go up from £8.36 to £9.18, those aged 18-20 will see a rise from £6.56 to £6.83, while those aged under 18 and apprentices will also get a pay rise.
Someone on the living wage working a 37.5 hour week will see their weekly earnings increase from £334.13 to £356.25. Over the course of a year that could mean a pay rise of well over £1,000, from £17,375 to £18,525, according to Suter.
9. 1 April: Water bill price cuts take effect
The cost of goods and services is at a 10-year high. Inflation surged to 5.1% (opens in new tab) in the 12 months to November 2021, and is expected to hit 6% in the spring of 2022. Coles points out that "one small consolation is that water bills are likely to fall very slightly, as water companies have been told to drop prices very gradually until 2025."
10. 6 April: Higher National Insurance
Employers and employees should get ready for a 1.25 percentage point increase to their National Insurance. The employee NI rate will rise to 13.25% on earnings between £9,564 and £50,268, and 3.25% on earnings above this. The money will be ring-fenced from the rest of a worker's income tax and NI, and used to fund social care in England.
Coles says: "If you're worried about NI, you can cut your tax bill and boost your pension if your employer offers a salary sacrifice scheme. These effectively cut your pay, and boost pension contributions by an equivalent amount. Because you don't pay tax or NI on pension contributions, the full value of the cut in salary goes into the scheme. This won't leave you better off today, because you'll get less in your pay packet, but it means you'll be boosting your income in retirement instead of handing over more to the taxman."
11. 6 April: Higher dividend tax begins
Investors will also be hit with higher taxes in the 2022-23 tax year. The dividend tax will rise 1.25 percentage points to 8.75% for basic-rate taxpayers, 33.75% for higher-rate taxpayers and 39.35% for additional-rate taxpayers. This will affect those who make more than the dividend allowance of £2,000 a year in investments, or own their own company and pay themselves in dividends.
The best way to cut dividend tax on investments is to make use of your ISAs. You can shelter up to £20,000 a year in an ISA, and all income and growth is completely tax-free.
12. 6 April: State pensions rise 3.1%
The state pension will increase by 3.1%, in line with September's inflation figure. The "old" basic state pension will rise by £4.25 a week, to £141.85 a week, while the "new" flat-rate state pension will rise by £5.55 a week, to £185.15 a week.
The rise is due to a temporary double lock, after the pandemic distorted wage inflation and the government suspended the triple lock. If the state pension had risen with the triple lock as usual, it would have been hiked by 8.3%.
13. 6 April: Tax thresholds remain frozen
The chancellor Rishi Sunak announced last March that certain tax thresholds would be frozen in April. It means that over time, rises in wages and house prices will mean more people paying more tax. Critics call it a horrible stealth tax that will hit millions of people for years to come. Here's a round-up of the frozen thresholds:
The personal allowance will stick at £12,570, and every year until 2025-26.
The higher-rate income tax threshold will be frozen at £50,270.
The capital gains tax annual exempt amount remains at £12,300.
The pension lifetime allowance is still £1,073,100.
The inheritance tax nil-rate band is £325,000, and the residential nil-rate band £175,000.
Plus everything from ISA allowances to the annual gifting allowance, the high-income child benefit tax charge and the savings allowance remain the same.
14. 6 April: Flat fees banned on small workplace pensions
This may sound like an insignificant change, but it could be very valuable to employees who have tiny pension pots, perhaps as the result of moving jobs frequently. If you have a small pot and the pension company charges a high flat fee, then over the years the fee could hoover up the entire value of the pension. The tweak will help avoid this by banning flat fees on qualifying workplace pension pots worth less than £100.
15. 30 September: Old £20 and £50 notes withdrawn as legal tender
30 September 2022 is the last day you can spend the old paper £20 and £50 banknotes, so make sure you dig them out in time! If you miss the deadline, don't panic. Banks or the Post Office may accept withdrawn notes. You can also exchange them at the Bank of England (opens in new tab).
Ruth Emery is contributing editor at The Money Edit. Ruth is passionate about helping people feel more confident about their finances. She was previously editor of Times Money Mentor, and prior to that was deputy Money editor at The Sunday Times. A multi-award winning journalist, Ruth started her career on a pensions magazine at the FT Group, and has also worked at Money Observer and Money Advice Service. Outside of work, she is a mum to two young children, a magistrate and an NHS volunteer.