How a Lifetime ISA works and how to use it to buy a house
We explain how a Lifetime ISA work and if they are worth it when trying to get onto the property ladder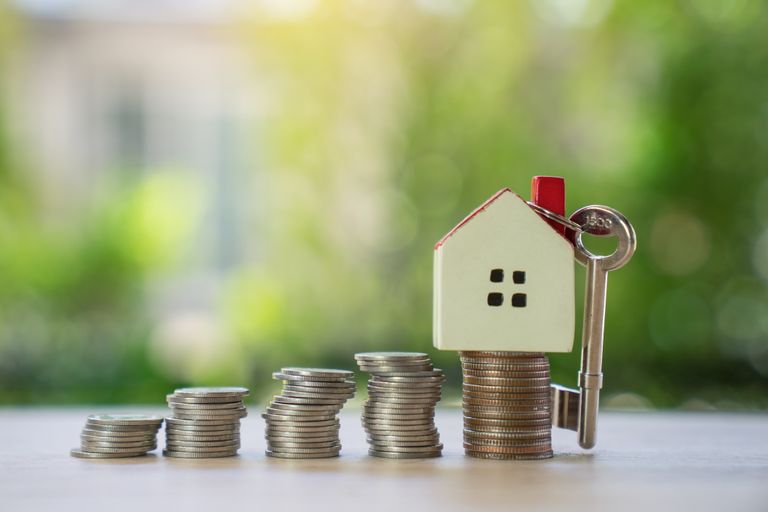 (Image credit: Getty Images)
If you're looking to buy your first home, saving into a Lifetime ISA (LISA) makes good sense, as you will benefit from a government bonus of up to £1,000 to help pay towards your first home or your pension (opens in new tab).
A LISA comes with the tax benefits of an ISA (individual savings account) and makes good sense if you're saving for your first house deposit.
We take a look at how LISAs work and how to get free money from the government.
What is a Lifetime ISA?
A LISA is a savings account offering a government bonus. You can save up to £4,000 a year in cash, or stocks and shares in a LISA, with the amount you put away boosted by 25%. So, that's an extra £1 for every £4 you save – up to a maximum £1,000 bonus a year.
Your savings must be put towards buying your first home, or your retirement (otherwise you'll pay a penalty, and more on that later). Like other types of ISAs, any interest you earn on cash or growth in the value of your investments is free from tax (opens in new tab).
Read how Natasha started investing in a lifetime ISA (opens in new tab) after overhauling her finances.
How does a LISA work?
If you save £1,000 into a LISA, for example, you'll have £1,250 in your account, before interest and investment growth. If you save the maximum £4,000 a year, you'll have a total of £5,000 in your account.
Your can receive a LISA bonus and contribute to your account until age 50. That's a maximum of £32,000 on top of your savings if you stashed £4,000 a year in a LISA from age 18.
If you don't put the savings towards buying a home, you cannot access your money until age 60 without penalty.
Who can get a LISA?
Not everyone can open a LISA. To get an account, and benefit from the bonus, you must be between the ages of 18 and 39, and a UK resident.
Pros and cons
There are several things to consider before opening a LISA.
Pros
A LISA is a simple account to set up and save into, and you benefit from the bonus on top of interest or investment growth.
If you're buying as a couple, you can each have a LISA (unless one of you already owns a home) and benefit from both bonuses.
You can use a LISA alongside other government schemes such as shared ownership or Help to Buy.
Cons
Beware! If you withdraw some or all of your LISA savings before you turn 60 and don't put this money towards a deposit, you'll pay a 25% penalty. So if you'd saved £2,000 in a LISA, and received a £500 bonus, you'd have £2,500 saved. If you withdrew this money a year later, you'd pay a hefty £625 penalty. That's unless it's paid out on your death or on diagnosis of a terminal illness.
There are rules if you're putting your LISA savings towards a deposit. You must be buying a UK residential property with a mortgage worth no more than £450,000.
A LISA isn't a pension replacement. The 20% tax relief from a pension equals the LISA bonus (40% as a higher-rate taxpayer beats it hands down). But it could be a useful additional savings account.

How will you get the bonus?
Your bonus is added to your account each month, but you have to hold the account for a year before you can put it towards a deposit. When you buy, the cash is handed from your LISA provider to your solicitor/conveyancer. Or, you can get hold of the money from age 60 for your retirement.
Can you invest your money?
Yes, and returns from stocks and shares (opens in new tab) tend to beat cash over the long term. However, if you're saving towards a property deposit, cash is usually the best option to prevent your savings falling in value if the stock market tumbles and you need access to your money.
How can you open a LISA?
You can get a LISA from a range of banks, building societies, and investment providers. Shop around for the best rates (opens in new tab) using comparison sites such as MoneySupermarket.com and Moneyfacts.co.uk.
Can you have other ISAS?
Yes. The maximum you can save in a LISA each tax year is part of your overall ISA allowance (£20,000 in the 2021/22 tax year). For example, if you saved £4,000 into a LISA, you can save up to £16,000 in other ISAs, such as cash ISAs (opens in new tab) and stocks and shares ISAs.
Harriet Meyer is an award-winning freelance journalist and editor who specialises in personal finance and property. She has more than 15 years' experience writing for broadsheet newspapers, magazines and websites - which includes the Guardian and women's lifestyle magazines. She has won national awards for 'cutting through the jargon' around subjects such as pensions and investments.