Inflation soars to 4.2%: how does it impact you?
Inflation hits a decade high - we look at the impact on your bank balance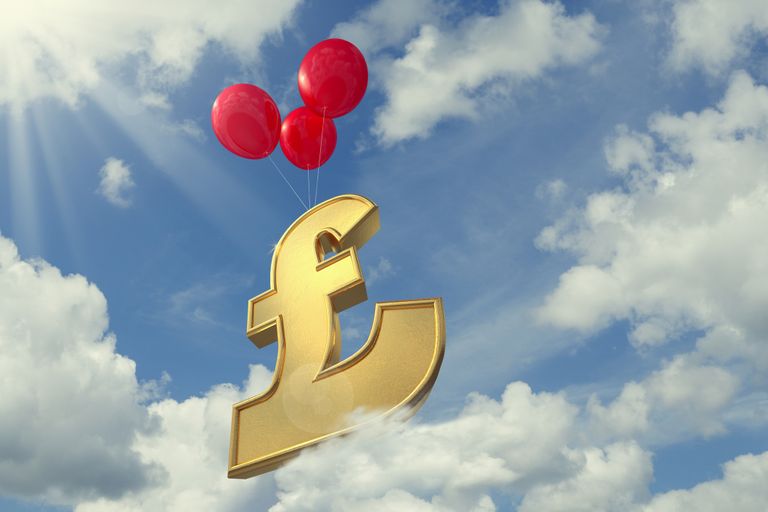 (Image credit: Getty Images)
By Ruth Emery
Inflation - the cost of living - has surged to 4.2% in the 12 months to October - the highest rate in almost a decade.
Rising fuel prices and energy bills have squeezed consumers hard, while the cost of second-hand cars and eating out has also increased sharply.
The consumer prices index (CPI) measure of inflation is now running at more than double the Bank of England's target of 2%. It is also significantly higher than September's reading of 3.1%.
"The news that inflation has continued to rise will be met with concern in many households," comments Annabelle Williams, personal finance specialist at the online wealth manager Nutmeg. "The cost of living feels much higher for many people and we are heading into an expensive time of year, with winter fuel bills to pay on top of everything else."
The Bank has warned that inflation could reach 5% by next spring. As a result, the Bank is widely expected to increase interest rates - currently 0.1% - next month.
October's CPI rate is the highest 12-month inflation rate since November 2011, when the rate was 4.8%.
We look at why inflation is so high right now, and the impact on your household money, from savings to mortgages.
Why is inflation rising?
Inflation has been creeping up since Covid restrictions ended earlier this year and the economy re-opened.
Higher demand for things like hotels, restaurants and air fares, as we all start to go out more, has pushed up prices.
Energy price rises were responsible for the lion's share of the inflation hike. This is due to higher demand for oil and gas, plus the £139 rise in the energy price cap kicked in this month.
Gas bills rose by 28.1% in the year to October, while electricity climbed by 18.8%, according to the Office for National Statistics. Petrol prices increased 25.4p to 138.6p per litre - the highest level since September 2012.
Faced with more expensive energy bills, businesses have started to pass some of the extra costs onto consumers, again, pushing up prices and causing inflation to rise.
At the same time, there has been a shortage of some goods - either due to the pandemic, or Brexit. These supply problems have impacted prices, most notably among second-hand cars. A global microchip shortage has slowed the production of new vehicles, pushing up demand for older models. Used car prices are up by 27.4% since April.
The shortage of lorry drivers and the lack of staff in the hospitality sector has also played its part in triggering higher inflation.
Meanwhile, government support to businesses during the Covid crisis has now ended. For example, a temporary reduction in VAT to 5% for the hospitality sector finished at the end of September. So, the price of some goods and services jumped as a result.
Laura Suter, head of personal finance at the investment platform AJ Bell, points out that the single biggest price rise of this year has actually been MDF, which she says will "dismay DIY fans or anyone working on a home renovation".
She adds: "The man-made wood has gotten 63% more expensive since the start of the year, as supply chain issues and a surge of people doing up their homes have put it in strong demand."
Not everything has become more expensive. Suter highlights computer games, which are a third cheaper than the start of the year, following a boom in demand during the pandemic that has since receded.
What higher inflation means for savings
As you'd expect, there are no savings accounts that can keep pace with an inflation rate of 4.2%. The best easy access rate is from Shawbrook Bank, at 0.67%, while the top one-year bond pays just 1.35%, from Union Bank of India (UK). Savers that are prepared to lock up their cash for five years still won't be able to beat inflation: the best rate is 2.14%, from UBL UK, according to Moneyfacts.
A rise in interest rates to combat inflation feels inevitable, but there is no guarantee banks and building societies will pass it onto savers.
"Higher inflation erodes savings to the point where it becomes hard to justify keeping anything but the minimum in an emergency savings account if you don't want to lose the value of your savings in real terms," comments Becky O'Connor, head of pensions and savings at the investment platform interactive investor.
"Anyone looking to put money away safely will have to effectively give up the prospect of real returns until inflation is under control and interest rates are off the floor."
For savers willing to tie up their money for several years and take on some risk, investing in the stock market can offer a better chance of growth, which could beat inflation.
What higher inflation means for mortgages
Mortgage rates have already started to rise. However, there are still lots of good deals available. If you're one of the 2m people on a variable-rate mortgage, it's worth considering fixing your rate now, but remember to check for any exit fees first.
Rob Peters, principal at the adviser Simple Fast Mortgage, comments: "Anyone thinking about getting a mortgage should move quickly to speak to an adviser as some mortgage lenders will allow the current low rates to be locked in at an early stage in the mortgage application process.
"Those with a mortgage already, particularly where the current deal ends within the next six months, should review their circumstances to see if a better deal can be had."
What higher inflation means for pensioners
The state pension will rise next year by September's inflation figure of 3.1%. Usually, the state pension is protected by a "triple lock" (inflation, earnings and 2.5%), but the government has dropped the earnings element for a year. This means the payout will increase by 3.1%.
However, with much higher inflation seen last month - and warnings that prices will continue climbing - pensioners could be hit hard.
Becky O'Connor notes: "For pensioners and others on limited incomes, this level of inflation is hard to cope with. Careful budgeting only gets you so far. Those already on the cheapest possible deals, the lowest tariffs and buying the cheapest food have very little wriggle room. There's nowhere left to hide. You will always be spending something on food, energy and fuel if you drive and these are among the categories where prices are rising the fastest."