Government launches green bonds for eco-friendly savers
Green bonds to help savers fight climate change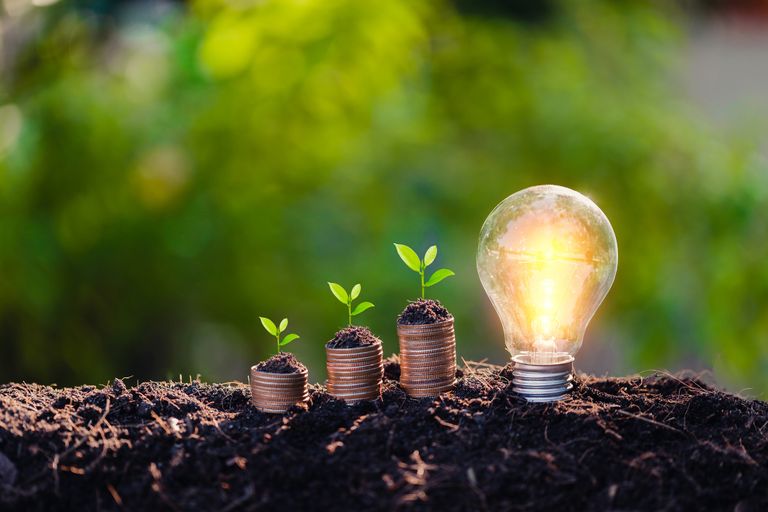 (Image credit: Getty)
The long awaited green bonds from National Savings & Investments (NS&I) have launched and will be available to savers looking to back sustainable projects and tackle climate change.
The bonds offer a fixed interest rate of 0.65% per year over three years and the opportunity to green your finances (opens in new tab).
Although the green bonds will allow savers to back environmental projects, the paltry interest rate will disappoint, according to experts.
"Why would savers lock their money away for three years for the same interest rate (opens in new tab) they can currently get in an easy-access savings account (opens in new tab)? This equation makes even less sense now the nation is looking down the barrel of an interest rate rise from the Bank of England, which will lead to a hike in savings rates," says Laura Suter, head of personal finance at AJ Bell.
Rachel Springall, finance expert at Moneyfacts, adds: "There are alternative brands offering green products, such as Gatehouse Bank which pays 1.78% gross as an expected profit rate on its three-year fixed Green Saver where a tree is planted on the savers' behalf. Some savers may not be too keen to lock their money away for two or three years, but there are fixed bonds for 12 to 18 months that pay over 1%. Savers could also seek out mutuals which support local causes, and some even pay a reasonable return on their easy access accounts at the moment."
Why should I save in green bonds?
Although the interest rate is far from attractive, some savers may still find it appealing as NS&I (opens in new tab) is backed by the government and your money is 100% secure.
The bonds also allow you to back projects such as recycling schemes, zero emission buses, renewable energy (opens in new tab) and flood defences.
The government said in return it will report back on the social co-benefits of the projects funded, so savers will also be able to track metrics such as the number of jobs created and SMEs or households who have benefitted.
"This transparency will now be critical to savers who know they will be accepting a lower interest rate, for the peace of mind that they are funding the UK's green dreams," Becky O'Connor, head of pensions and savings, interactive investor, says.
According to government research, around 80% of people aged between 25-44 would be very or fairly interested in the concept of a green savings product, and that 42% of 18–34-year-olds would be willing to accept a lower return on their savings if they knew their money was being put towards green projects.
How can I apply for the green bonds?
The bonds are available online via National Savings & Investments (opens in new tab). Anyone over age 16 can apply.
It is expected the green bonds, will be available for the next three months from 22 October 2021.
Once you pay in, the money is locked and you can not take it out until your three year fixed term ends. Once the bond matures, you'll get your money back plus the set interest rate.
The minimum investment is £100 and the maximum you can save is £100,000.
The interest rate is guaranteed, but you should not pay into a fixed rate bond if you think you may need your money before the three year term ends.
If you're looking to save for a longer period, then it is worth considering green investing (opens in new tab), where your money can also be put to good but you will get much stronger returns.
Kalpana is the Editor of The Money Edit.
She's an award-winning journalist with extensive experience in financial journalism. Her work includes writing for a number of media outlets, including national papers and well-known women's lifestyle and luxury titles, where she was finance editor for Cosmopolitan, Good Housekeeping, Red and Prima.
She started her career at the Financial Times group, covering pensions and investments.
As a money expert, Kalpana is a regular guest on TV and radio; appearances include BBC One's Morning Live, ITV's Eat Well, Save Well, Sky News and more.
She was also the resident money expert for the BBC Money 101 podcast and co-author of the e-careers personal finance course.
A well-known money and consumer journalist, Kalpana also often speaks at events.
She is passionate about helping people be better with their money, save more and be smarter spenders.
Follow her on Twitter and Instagram @KalpanaFitz.