Donate to Ukraine: Here's how you can give to charity to help those caught up in the war
Here's how you can donate to charity to support people in Ukraine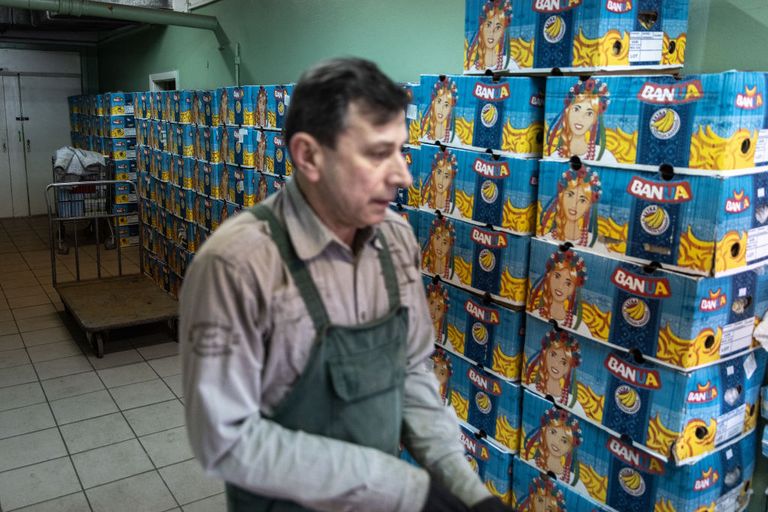 (Image credit: Getty)
If you're looking for ways to give to charity to help those affected by the war in Ukraine, then there are a number of ways you can donate.
As the Russian invasion continues, hundreds of civilians have been killed and injured. According to the UN, more than 660,000 refugees have fled Ukraine, and there are warnings of an unfolding humanitarian crisis.
While events like this can make us feel helpless, there are plenty of ways you can support the refugees and those on the frontline.
These include donating to British, international and Ukrainian charities, taking clothes or other items to collection points, and supporting other initiatives.
Florence Gillette, the International Committee of the Red Cross's head of delegation in Ukraine, comments: "As we have seen time and time again in our work all over the world, when neighbourhoods become the frontline, the consequences for people – including children, the sick, the elderly – are simply devastating."
We explain how to help those caught up in the conflict - as well as how to boost your donations by 25% with Gift Aid.
HELP UKRAINE: DONATE TO EMERGENCY APPEALS
Charities often set up emergency appeals where the money goes directly to helping those affected by a crisis.
The British Red Cross says it is "gravely concerned about the intensification of fighting in Ukraine over the past few days".
Donating to its appeal could help someone affected get food, water, medicines, warm clothes and shelter.
It is supporting the work of the Ukrainian Red Cross, which has distributed 30,000 food and hygiene parcels, and provided first aid training to 1,000 people in metro stations and bomb shelters.
Unicef is calling for an immediate ceasefire. It is helping to provide families with access to clean water and nutritious food, and working to protect child health and protection services.
Meanwhile, Save the Children is aiming to reach 3.5 million vulnerable children and their families. It is distributing essential supplies and winter kits of clothing and blankets as temperatures plunge below freezing, as well as providing cash and vouchers to families to meet basic needs such as food, rent and medicines.
You can also support the UN Refugee Agency. It says more than 660,000 Ukrainian refugees have crossed borders to seek safety in neighbouring countries, such as Poland, Hungary, Slovakia and Moldova. In addition, it estimates that more than 100,000 women, men and children are newly displaced within Ukraine by the crisis. The agency says urgent needs like shelter and blankets all rely on voluntary donations.
Donate to support the Ukrainian Red Cross and its work to help civilians in this difficult time for Ukraine! You can donate on✅ URCS website: https://t.co/Pd2XUFxZxQ✅ iRaiser platform:https://t.co/5q1PILyc6E 📢 Please share!#SupportUkraine #Ukraine #URCS #DonateUkraine pic.twitter.com/V9k8G8nms6February 24, 2022
See more
DONATE TO UKRAINIAN CHARITIES, GOVERNMENT OR EMBASSY
The Embassy of Ukraine to the UK has set up a special fund to provide humanitarian assistance to Ukraine's civilian population.
Other charities and non-profit organisations responding to the conflict include Razom, Nova Ukraine, Sunflower of Peace, Voices of Children and Ukraine Charity. If you are asked to donate in US dollars, check if your bank charges any exchange rate fees. Nova Ukraine is also accepting cryptocurrency for donations.
The Ukrainian government has also appealed for cryptocurrency donations - analysts say at least $13.7m (£10.2m) has so far been given.
With all online donations, make sure you know where your money is going - double-check the organisation is real and is being shared by a trustworthy source. If it claims to be a charity in England or Wales, check it is regulated by the Charity Commission.
Stand with the people of Ukraine. Now accepting cryptocurrency donations. Bitcoin, Ethereum and USDT.BTC - 357a3So9CbsNfBBgFYACGvxxS6tMaDoa1PETH and USDT (ERC-20) - 0x165CD37b4C644C2921454429E7F9358d18A45e14February 26, 2022
See more
GIVE CLOTHING TO UKRAINE: DONATE ITEMS TO DROP-OFF POINTS
The brutal conflict has prompted a huge response from local communities organising donation drives.
Some example drop-off points include a club in Balham, south London, a warehouse in Belfast (organised by a group of Polish people) and a church hall in Aberdeenshire. Check social media to find out where you can take items locally.
If you're donating items, look for guidance on what is actually needed. For example, it could be clothes, blankets, sleeping bags and sanitary items. Make sure what you're donating is in good condition.
Note that due to the fast-moving situation - and the logistics of trying to get items to Ukraine - it is often better to donate money rather than sending physical aid, if you can. The money can then be spent most effectively on whatever is needed right now.
HOW DOES GIFT AID HELP WHEN YOU GIVE TO CHARITY?
You've probably heard of Gift Aid, but may not be sure how it works. For example, you may have been asked if you want to use Gift Aid when buying tickets to a zoo or museum.
Essentially, the government allows you to donate cash to charity before being taxed. It means charities and community amateur sports clubs can claim an extra 25p for every £1 you give. It will not cost you any extra - but you do have to be a UK taxpayer.
So, if you give £10, it'll actually cost you £8, as the charity will claim £2 of it via tax relief.
Higher-rate and additional-rate taxpayers get an extra perk because they can claim a further 20% and 25% tax relief respectively, as they pay more tax than basic-rate taxpayers. This can be done on a self-assessment tax return: their basic-rate tax band is extended by the gross charitable donation, which increases the proportion of their income taxed at the lower rate.
Ruth Emery is contributing editor at The Money Edit. Ruth is passionate about helping people feel more confident about their finances. She was previously editor of Times Money Mentor, and prior to that was deputy Money editor at The Sunday Times. A multi-award winning journalist, Ruth started her career on a pensions magazine at the FT Group, and has also worked at Money Observer and Money Advice Service. Outside of work, she is a mum to two young children, a magistrate and an NHS volunteer.