"I'm focusing on the 'financial independence' part of FIRE - and less on 'retire early'"
One reader tells us how he is using FIRE to gain financial independence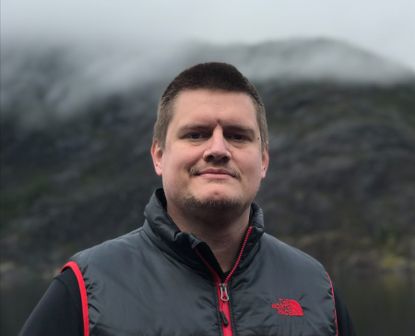 (Image credit: David Scothern)
A reader tells us how he is using the FIRE (Financial Independence, Retire Early) movement
David Scothern has tweaked FIRE principles to suit his annual income of £34,000. The 38-year-old says he is on track to achieve financial independence at 40 after building up a stocks and shares ISA and investing in buy-to-let properties - both alongside a pension and emergency savings.
"I can't imagine downing tools completely," says the 38-year-old mortgage adviser from Sheffield. "Meeting my financial targets means I have the power to say no to a job, or long hours. I want the freedom to choose to work or take a break, or travel for a few months."
To achieve financial independence at 40, David says he will need to buy a further two buy-to-let properties next year to produce an £18,000 annual income. He bought his first buy-to-let property in 2020 with a friend. "We have gone into it 50-50 so share the risk and responsibility. We bought a three-bedroom terrace for £124,000 in a trendy up-and-coming area of Sheffield that we think will appeal to families as we want to attract long-term tenants. We suspect property prices will rise so hope to sell at a profit in the future. However, if that doesn't happen we will continue to rent it out."
Add to your workplace pension
Meanwhile, he has £50,000 in his workplace pension, £42,000 in his stocks and shares ISA and £5,000 in Premium Bonds. He makes an 8% contribution to his pension and saves around £1,200 a month between his ISA and Premium Bonds. "It depends where I am with my goals. If I want to save extra for the deposit towards the second buy-to-let I put it in the Premium Bonds. If I want to ensure I am using up the maximum annual allowance for my ISA (currently £20,000) I transfer as much into that - that's something I did recently."
He currently prefers to invest as much as possible in his ISA rather than overpay his mortgage. "My current mortgage deal is 0.1% so it's an incredibly cheap debt; there is no point overpaying it right now. I prefer to put my money into my stocks and shares ISA."
He is a careful investor. "I have bought shares in the company I work for as I was able to buy them cheaply as part of an employee scheme. I also invest in funds that pay dividends but reinvest those dividends as I want to build up my ISA for many years beyond the age of 40."
He recommends taking time out to financially educate yourself. " A colleague told me about the book Rich Dad, Poor Dad [by Robert Kiyosaki] which blew my mind as it put into words issues I had been dwelling on. I started devouring finance books. Do not start investing until you understand what to do. Years ago I tried day trading and lost money because I didn't know what I was doing."
Cut down on spending
He also advises cutting down on spending - rather than cutting out all spending. "I halved my utility bills and cut down on television packages five years ago. I now eat out at restaurants once a week rather than three times a week as I used to. You still have to live your life!"
Look After My Bills Newsletter
Get the best money-saving tips, tricks and deals sent straight to your inbox every week. Make sense of your money in partnership with The Money Edit.
Katie is staff writer at The Money Edit. She was the former staff writer at The Times and The Sunday Times. Her experience includes writing about personal finance, culture, travel and interviews celebrities. Her investigative work on financial abuse resulted in a number of mortgage prisoners being set free - and a nomination for the Best Personal Finance Story of the Year in the Headlinemoney awards 2021.