Chip launches savings account with £10,000 monthly prize draw
Savings app Chip unveils easy-access account with prizes ranging from £10 to £10,000, calling it an innovative alternative to Premium Bonds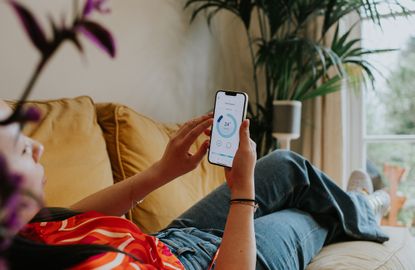 (Image credit: Getty)
Looking for the best savings account? We look at how Chip's new monthly prize draw account works.
Savings and investing app Chip has launched an easy-access savings account that doesn't pay a penny in interest - instead, it enters customers into a monthly draw with a £10,000 jackpot on offer, as well as other smaller prizes.
The account works in a similar way to NS&I Premium Bonds, although there are fewer prizes, no million pound jackpot and Chip is not backed by the Treasury, unlike NS&I.
With Chip, savers with at least £100 in the Prize Savings Account will be automatically entered into the draw. The more money they hold in the account, the more entries they'll have.
Simon Rabin, Chip's chief executive and founder, said it was time for a more premium Premium Bond, adding: "We saw an opportunity to create a prize savings account with an amazing user experience."
How does Chip's account work?
Chip will run a monthly prize draw and provided customers have at least £100 in the account, they will get entries by simply holding money in the account at the end of the month.
The minimum deposit is £1 and the maximum amount is £85,000, with every £10 deposited counting as one entry per month, so the more you deposit the more entries you have, up to a maximum of 8,500 entries per customer.
Winners will be randomly selected from all eligible entries each month. Savers can win multiple prizes, and if they are lucky enough to scoop a prize, will be notified by email.
Savers can withdraw their money at any time. Chip says this should happen in "seconds", but could occasionally take up to two hours.
The account is powered by Chip's partner bank ClearBank, with the money protected by the Financial Services Compensation Scheme.
How does it compare to Premium Bonds?
Chip said it wanted to offer something that was 'more exciting than a conventional savings account', and that there was 'room for improvement' in terms of the customer experience that Premium Bond holders receive.
It claimed that withdrawals from Premium Bonds can sometimes take up to six days, and that there are millions of pounds of unclaimed prizes, and that there was room for a new Prize Savings Account.
While customers may be able to withdraw their money quicker from Chip's new account, the prizes on offer are much lower than with Premium Bonds, where two lucky winners can land a £1m jackpot each month. Other prizes on offer range from £25 to £100,000.
For example, the Premium Bond draw contains 98 prizes worth £10,000, compared to just one £10,000 prize in Chip's monthly draw.
Of course, Premium Bonds are a hugely popular product, with more than 22 million savers holding them. The number of people opening a Chip account will be far lower (about 500,000 people have the Chip app). So, it is understandable the total prize fund offered by NS&I is much bigger.
With Premium Bonds, there's a 24,500 to 1 chance of winning a prize for every £1 bond held, equating to an annual prize fund rate of 1.4%. This means that for every £100 worth of Premium Bonds, on average £1.40 a year is paid out to people with average luck.
It is not known what the odds of winning with Chip's account are. Chip says the odds of winning will depend on the total number of valid entries received.
What is Chip?
Chip is an app that offers investment funds, ISAs and savings accounts. It is one of several apps that claims to help people save money and build their wealth.
Chip is not a bank; instead it partners with other banks to offer its products. For example, it offers an easy-access savings account paying 1.05% (powered by Allica Bank) and a 90-day notice account paying 1.55% (run by OakNorth Bank).
Chip connects to your current account using Open Banking and calculates how much you can save without affecting your usual spending habits. This is done via its auto-saving function and "recurring saves" feature, which automatically deposits money into a Chip account, including the Prize Savings Account. Chip is currently free to use, but will start charging 45p every time you use its auto-save feature and 25p every time you.
The app is available on iOS and Android.
Ruth Emery is contributing editor at The Money Edit. Ruth is passionate about helping people feel more confident about their finances. She was previously editor of Times Money Mentor, and prior to that was deputy Money editor at The Sunday Times. A multi-award winning journalist, Ruth started her career on a pensions magazine at the FT Group, and has also worked at Money Observer and Money Advice Service. Outside of work, she is a mum to two young children, a magistrate and an NHS volunteer.