Cashback websites vs cashback credit cards vs cashback current accounts: which is best?
There are plenty of different ways in which to earn cashback, but which is going to give your finances the biggest boost?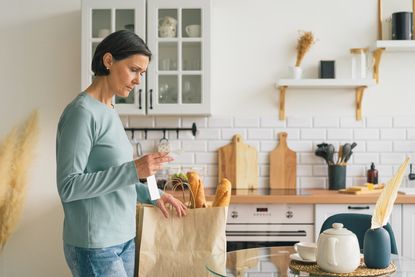 (Image credit: Getty images)
Look After My Bills Newsletter
Get the best money-saving tips, tricks and deals sent straight to your inbox every week. Make sense of your money in partnership with The Money Edit.
Thank you for signing up to The Money Edit. You will receive a verification email shortly.
There was a problem. Please refresh the page and try again.
Earning cashback is a great way to fight back against inflation.
Household budgets are under real strain at the moment. High inflation means we are all having to make our money stretch further in order to cover the higher costs of things like energy and food.
Shopping around for cheaper options is one way to do that, but finding ways to boost your income can be effective too. And if getting a pay rise is out of the question, then earning cashback on the money you spend is an excellent alternative.
And, there are plenty of different ways to earn cashback, from cashback websites and credit cards to cashback current accounts. So which is the right option for you?
Cashback websites
An easy way to earn cashback whenever you shop online is to make use of a cashback website.
Sites like TopCashback and Quidco partner with retailers to offer you a percentage of the money you spend back in the form of cashback. All you have to do is shop with that retailer through the tracked link on the cashback website.
Right now, for example, TopCashback is offering up to 12% when you shop with Marks & Spencer. So rather than go to the M&S website, I instead go to TopCashback and click through their link to the M&S site. Then I shop as normal.
The money I spend is tracked, and I will then get a percentage of it back: A pair of trousers costing £32 will bag me up to £3.84 in cashback.
It's easy to dismiss the sums on offer from cashback sites - most of the time you are only earning a couple of percent back. But over time that cashback really adds up - some people bring in hundreds of pounds a year in cashback.
The key is to make sure that you remember to shop via the cashback website any time you want to spend money online.
To help you remember, download a browser extension from your cashback site. Both TopCashback and Quidco offer them, and it means that when you visit a retailer's website, the extension will alert you to how much cashback you can earn there.
Some cashback websites offer different tiers of membership, with a free basic tier. You can then pay for a higher membership level which may come with additional perks, like higher cashback rates, special offers, faster cashback payment and no adverts on the website.
Negatives of cashback websites include:
not always working with your retailer of choice, especially if it's a little-known brand
having to wait weeks for the cashback
not always offering the best value: if you have a discount code for a website, you usually can't claim cashback on top. If this is the case, check whether the code offers a bigger discount
Cashback credit cards
Cashback credit cards are a smart way to earn cashback on the money you spend, no matter where you spend it.
The cards generally reward you with a percentage of the money spent. So if your card pays 1% cashback, and you spend £100, then you'll get £1 back in cashback.
The big advantage that cashback cards have over cashback websites is that you aren't limited to only earning money back when spending with specific retailers. You aren't reliant on your cashback site of choice working with a specific retailer ‒ everywhere you spend money, you get a portion back.
In order to get the best possible return from a cashback credit card, it's important to put as much of your regular spending onto the card as possible. In essence, any time you need to spend money, use the credit card. That way you get the highest possible level of cashback.
Negatives of cashback credit cards include:
some of the best cashback cards have traditionally come from American Express (Amex) - but Amex cards are not accepted in all stores
the annual fee will eat into the cashback you earn over the year, so you need to be sure that you will earn sufficient cashback to not only cover that fee but leave you with some money as a reward afterwards
you will need to have an excellent credit rating to be eligible for a cashback credit card
the very high rates of interest on cashback credit cards mean that if don't pay your balance off in full each month, the interest will swiftly wipe out any of the cashback you've earned
Cashback current accounts
Cashback current accounts give you a little back on certain household bills that you pay via direct debit.
A good example is the Santander 123 current account, which pays either 1%, 2% or 3% cashback depending on the particular bill. So, you get 1% on the likes of your council tax and mobile phone bills, 2% on your energy bills, and 3% on water bills.
The big advantage that cashback current accounts have over cashback websites and credit cards is the free money they give you back on bills that you have to pay anyway.
And if you pay all of your household bills through a single account, then going for one that pays cashback on those direct debits allows you to maximise the cashback being earned.
Negatives of cashback current accounts include:
these accounts tend to come with a monthly or annual fee that you will need to include in your calculations to work out if they are worth going for. The Santander 123 account has a £4 monthly fee, meaning need to earn at least £48 in cashback a year.
if you split household bills between partners or housemates you may therefore be unable to maximise the returns of a cashback current account
Some cashback current accounts come with a cashback debit card, which essentially works like a cashback credit card. With these accounts, you have the chance to earn cashback when spending with your debit card with particular retailers.
For example, Santander's Edge account offers both 1% cashback on the money spent at supermarkets and on travel costs, alongside 1% cashback on bills paid by direct debit.
The big advantage that a cashback debit card has over a cashback credit card is the lack of high interest rates but the disadvantage is that you are far more limited in where you can earn cashback.
Cashback sites, cashback credit cards, cashback current accounts: which is best?
In truth, there isn't a single cashback option that stands out from the rest, since they all allow you to boost the money coming into your account in slightly different ways.
If you are determined to enjoy the maximum cashback possible then using a mix of all three is going to be the most effective route.
So when you shop online, you not only go through a cashback website, but you then pay for that purchase with a cashback credit card or a debit card from a cashback current account.
For example, the pair of trousers from Marks & Spencer costing £32 can get you £3.84 in cashback via website TopCashback - plus 32p if you pay for it using a Chase Bank debit card. That's £4.16 you're getting back in total.
Embracing a mix of all three cashback options can earn you back a significant portion of the money you spend each month, leaving you noticeably better off overall.
Look After My Bills Newsletter
Get the best money-saving tips, tricks and deals sent straight to your inbox every week. Make sense of your money in partnership with The Money Edit.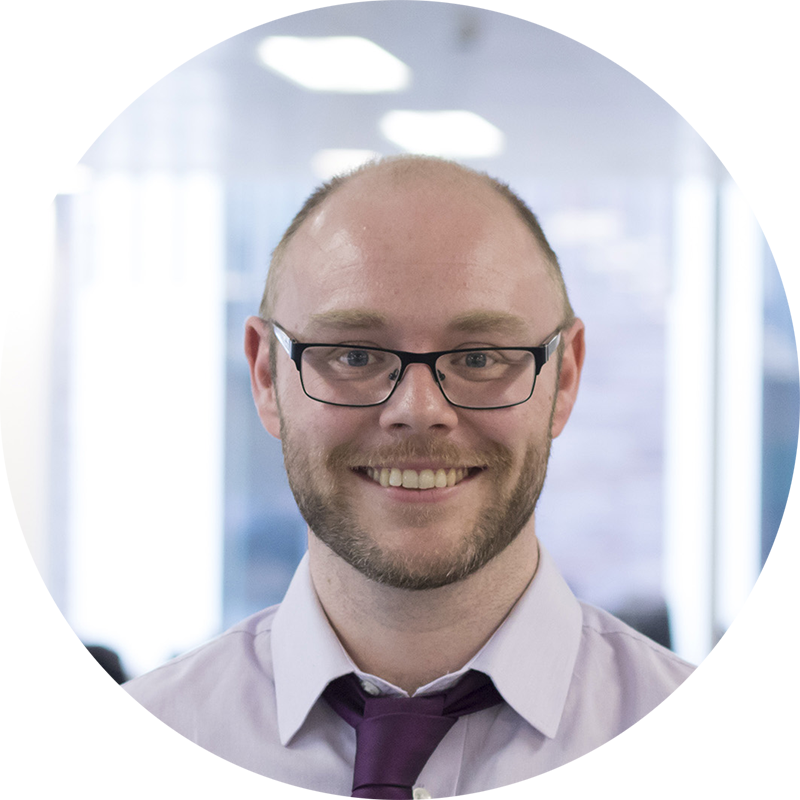 John Fitzsimons has been writing about finance since 2007, and is a former editor of Mortgage Solutions and loveMONEY. Since going freelance in 2016 he has written for publications including The Sunday Times, The Mirror, The Sun, The Daily Mail and Forbes, and is committed to helping readers make more informed decisions about their money.