Santander Edge: new current account pays cashback on supermarket shopping
Earn cashback when on your food spending as well as household bills with a new Santander account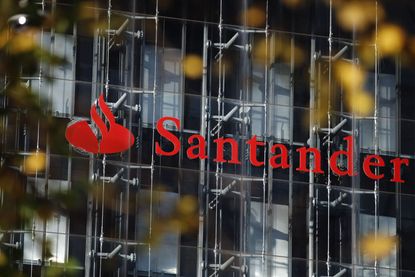 (Image credit: Bloomberg / Getty images)
Look After My Bills Newsletter
Get the best money-saving tips, tricks and deals sent straight to your inbox every week. Make sense of your money in partnership with The Money Edit.
Thank you for signing up to The Money Edit. You will receive a verification email shortly.
There was a problem. Please refresh the page and try again.
If you're looking to earn cashback on household bills, then it's worth considering the new Edge bank account launched by Santander.
Everyone is looking to make their money stretch a little further at the moment, with record inflation rates putting our finances under pressure.
As well as finding ways to reduce our spending on things like energy bills and food, it can also be useful to look for ways to get something extra on the money we have to spend.
Cashback is an excellent option and can be earned in all sorts of different ways, from cashback websites to cashback credit cards.
But, there are also current accounts which provide account holders with a cash reward when paying certain bills. Santander has a long track record when it comes to this kind of reward-paying current account, and it's now back with another.
So how does the Edge account work, and is it worth opening?
What is the Santander Edge account?
The Santander Edge current account allows you to earn 1% cashback on a range of spending.
Firstly, the cashback is paid on certain household bills that you pay by direct debit. These are:
Council tax bills
Mobile and home phone bills
Broadband and paid-for TV packages
Gas and electricity bills
Water bills
The cashback from household bills is capped at £10 per month.
In addition, you can earn cashback on the money spent at supermarkets and on travel, which includes fuel, train and bus tickets, and electric vehicle charging.
This is also paid at a rate of 1% and has its own £10 monthly cap.
Importantly, the Edge account is not fee-free. Instead, you'll have to pay a £3 monthly fee. As a result, you'll need to consider how much cashback you're likely to earn from your account and how much will remain after the fee is accounted for.
There is an added selling point to the Santander Edge account, which is that account holders qualify for a linked savings account, the Santander Edge saver account.
It pays 4% on balances of up to £4,000, which includes a 0.5% bonus rate for the first 12 months.
Who can get the Santander Edge cashback?
There are certain eligibility rules to bear in mind if you want to take advantage of the Edge's cashback offer.
You will need to pay at least £500 a month into the account, and you will also need to have two active direct debits on the account.
The pros and cons of the Santander Edge bank account
The big selling point of the Santander Edge account is that it allows you to earn rewards on the money you would spend anyway, particularly on supermarket and travel spending. While some other accounts will pay cashback on direct debits, it's unusual to earn rewards on supermarket spending, for example.
The account also opens up the potential to earn a decent rate of interest through the linked savings account.
There are some drawbacks to bear in mind though, such as the monthly fee which will eat into your cashback rewards.
The fact that there are caps on how much cashback you can earn from your spending with the debit card is also a negative ‒ you could find that you are better off utilising a cashback or rewards credit card for your supermarket shopping, for example.
How does the Santander Edge account compare?
The Santander Edge account is not the only current account that allows account holders to accrue cashback.
Santander has its own rival, for example, the Santander 123 current account. It pays either 1%, 2% or 3% cashback on a range of household bills, as well as 1.75% interest on balances of up to £20,000, but comes with a bigger fee of £4 a month.
A compelling alternative comes from the Chase account, which offers 1% cashback on all spending on your debit card in the first 12 months. You will also have access to a linked savings account, which provides a return of 2.1%, while the Chase account is fee-free.
And then there is the Halifax Reward account. You can qualify for a monthly reward if you either spend £500 on the debit card each month or keep £5,000 in the account each day of the month.
The rewards include £5 monthly cashback, a free cinema ticket, three digital magazines or two film rentals. There is a £3 monthly fee, though you can avoid this by paying £1,500 or more in the account each month.
Other ways to earn cashback
There are all sorts of ways to earn cashback on your regular spending, besides a current account.
For example, a cashback website allows you to get something back when you shop online. You visit your chosen retailer through a tracked link on the cashback website, and then you'll get a percentage of the money you spend back in the form of cashback.
Another option is a cashback credit card. As the name suggests, this is a credit card where you earn cashback every time you spend on the card.
One thing to bear in mind with cashback credit cards is that, like the Santander Edge current account, they often involve a fee so you'll need to calculate how much you'll have left over once the fee is accounted for.
Look After My Bills Newsletter
Get the best money-saving tips, tricks and deals sent straight to your inbox every week. Make sense of your money in partnership with The Money Edit.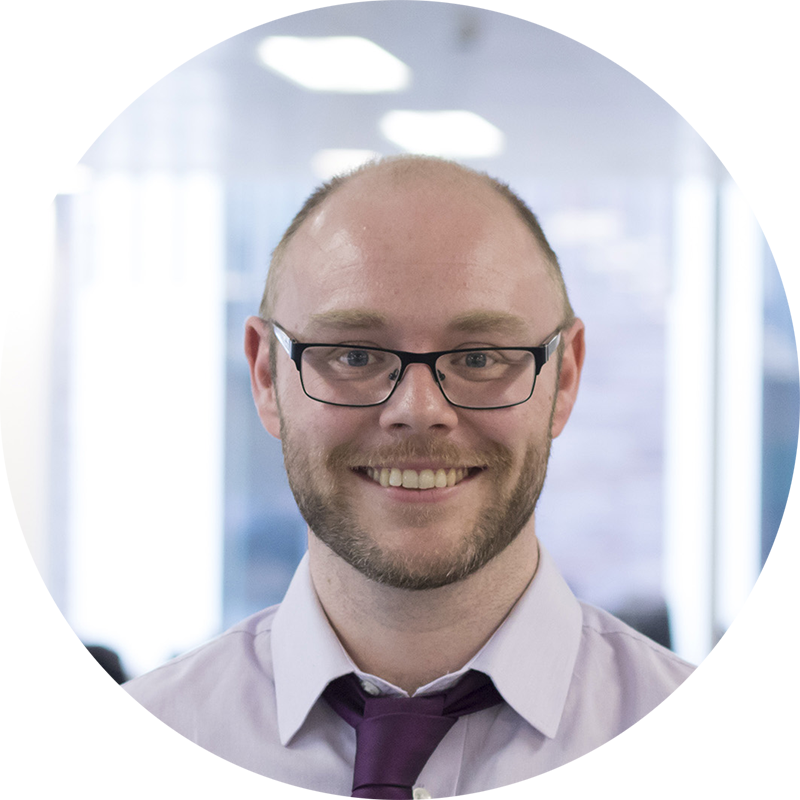 John Fitzsimons has been writing about finance since 2007, and is a former editor of Mortgage Solutions and loveMONEY. Since going freelance in 2016 he has written for publications including The Sunday Times, The Mirror, The Sun, The Daily Mail and Forbes, and is committed to helping readers make more informed decisions about their money.