How to get a 0.25% bonus on your Marcus savings account
Marcus has raised interest rates on its savings products - but the rise is not automatically applied for existing customers. We explain how to get it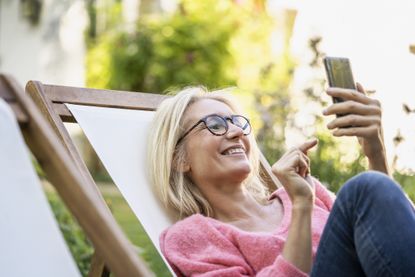 (Image credit: Getty images)
A number of savings accounts have steadily increased the interest rate on their savings products, including Marcus, an easy-access account from Goldman Sachs where your cash can earn as much as 1.3%.
The bank has boosted the rate for its easy-access savings account and cash ISAs by 0.25% for existing customers, taking the 1.05% rate to 1.3% for 12 months - but there's a catch; you will only get the extra interest rate if you apply for it. Do nothing and you will continue to earn only 1.05%.
Here's what you need to know if you have a Marcus (opens in new tab) account and how to boost your savings with a higher interest rate.
How can I get the extra 0.25% on my Marcus account?
To get the extra 0.25% added to your existing interest rate, log into either your online account at Marcus or your banking app where you can then select the bonus option.
Even with the bonus, you could get a higher rate on easy-access accounts with some other banks, like Chase where you can earn 1.5% (although there are currently delays in opening an account there) or with Virgin Money where an easy access account could earn you 1.56% on your cash savings.
For cash ISA, the 1.3% rate is currently the best available. See our article on the best cash ISAs to keep up with the latest rates.
But, if you are not looking to move accounts, then claim your 0.25% as soon as possible.
The Money Edit's Ruth Emery says: "The fact that you have to claim the rate is completely at odds with what other banks are doing, but if you do have an account, it is a straightforward process and urge everyone to check-in and claim it before the offer is removed."
We explain everything you need to know - whether you're a Marcus customer or not.
How to add the bonus rate to your Marcus account
Here's a step-by-step guide on how to add the 0.25% bonus to your account:
Log into your account on Marcus.co.uk
Click on 'view' next to 'online savings account'
Scroll through the options and click on 'review your savings' under 'bonus rates'
Select 'renew your bonus' and follow instructions
Log into the app and click 'online savings account'
Tap on the three dots on the top right-hand corner of the screen
Click on 'view bonus options'
Select 'renew your bonus' and follow instructions
Do I get the bonus rate as a new customer?
Yes. If you're not a customer and want to open a Marcus savings or cash ISA account, then the 0.25% bonus will be automatically added - you won't need to apply for it.
See our article for more on why everyone should check their savings account rate to boost returns.
Katie is staff writer at The Money Edit. She was the former staff writer at The Times and The Sunday Times. Her experience includes writing about personal finance, culture, travel and interviews celebrities. Her investigative work on financial abuse resulted in a number of mortgage prisoners being set free - and a nomination for the Best Personal Finance Story of the Year in the Headlinemoney awards 2021.