HSBC extends deadline for customers to secure bigger interest-free overdraft
HSBC customers now have until 10 May to increase their interest-free overdraft limit from £25 to £500. First Direct, Lloyds and Nationwide also offer similar support. We explain everything you need to know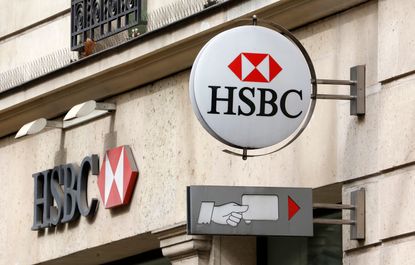 (Image credit: Chesnot)
HSBC has extended the deadline for customers to increase their interest-free overdraft limit from £25 to £500.
The bank's customers now have until 10 May rather than 31 March to increase their interest-free overdraft limit, which they can use for a 12-month period.
The opportunity to increase the amount you can borrow without being charged has been welcomed by customers who increasingly rely on an overdraft buffer each month amid high energy bills, expensive fuel costs and rising inflation.
The help has been available to all customers - except HSBC Premier customers - since November 2022. To get the support, customers apply through their bank account.
But HSBC isn't the only bank offering this kind of cost-of-living help. First Direct, Lloyds Banking Group (which includes Lloyds Bank, Halifax, Bank of Scotland) and Nationwide have similar support for their customers.
We explain everything you need to know.
How can I get an interest-free overdraft extension with HSBC?
To get an interest-free overdraft extension, customers will need to apply for a "temporary arranged overdraft support" via the bank's website before 10 May. This involves filling in a short online form; you'll need your sort code and account number
The overdraft support is available to customers who have any of the following accounts with HSBC: Current account, Bank account, Advance account and Bank Account Pay Monthly.
It means HSBC Premier customers are excluded from the extra support.
And only customers who already have an overdraft with the bank can apply for the interest-free extension.
Without an agreed overdraft limit, HSBC charges interest at 39.9% EAR on any overdraft balances above £25.
The "temporary arranged overdraft support" raises this £25 interest-free limit by £475 so customers only start paying interest at 39.9% on balances above £500.
Getting this support could mean avoiding paying more than £150 in interest: a customer overdrawn by £500 over a year would end up paying around £165 in interest if they didn't request an extension.
Do other banks offer bigger interest-free overdrafts?
Banks are offering a variety of support to customers right now amid the cost of living crisis.
First Direct has a £250 interest-free overdraft facility on its 1st Account, but customers can opt to increase this to £500 for 12 months. Like its sister bank HSBC, customers must make this request by 10 May.
Lloyds Banking Group (which includes Lloyds Bank, Halifax, Bank of Scotland) says around 130,000 regular overdraft users have been offered a £500 interest-free buffer for six months.
Meanwhile, Nationwide has contacted customers who have repeatedly used their overdraft for a lengthy period to put them on six-month interest-free periods.
Read more
Katie is staff writer at The Money Edit. She was the former staff writer at The Times and The Sunday Times. Her experience includes writing about personal finance, culture, travel and interviews celebrities. Her investigative work on financial abuse resulted in a number of mortgage prisoners being set free - and a nomination for the Best Personal Finance Story of the Year in the Headlinemoney awards 2021.