How to spot greenwashing when it comes to being ethical with your money
Just how serious is greenwashing? We look at what it is and how to spot the signs of false claims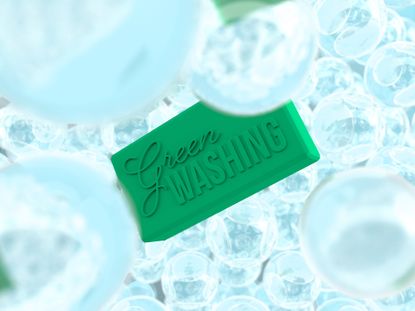 (Image credit: Getty)
Greenwashing, when companies make false or exaggerated claims about their green credentials, is becoming increasingly common as consumers become more interested in supporting companies that are making changes to help the planet.
COP26 - the global climate change conference which took place from 31 October to 12 November - has certainly heightened the interest in companies wanting to be seen as ethical and sustainable.
When it comes to finance, funds with environmental, social and governance themes (ESG) have become the fastest growing sector of the market. Last year, UK savers poured almost £1 billion a month into responsible investment funds, according to the Investment Association. By the end of August, £85 billion was held in responsible investment funds, totting up to 5.4% of funds under management.
Interest in green investing increased during the pandemic. Nearly 3 in 5 (57%) of investors are now placing greater importance on social issues, and 55% on environmental issues, according to Schroders Global Investor Study 2021.
If you're looking to green your finances by opting for green investment funds, here's how to tell if you're actually getting what it says on the tin. We take a look at how to spot the signs of greenwashing.
What is greenwashing and why you need to know about it
If you are keen to make your money matter, watch out for greenwashing, where companies and funds make over-exaggerated claims about their environmental benefits, to grab a share of the green pound.
Some fund managers have already come under fire by the Financial Conduct Authority, for poor definitions, misleading claims and failing to deliver on their objectives, and has set out principles for companies to follow in future. The government has also announced plans to introduce climate impact labelling, making it easier for consumers to compare investments, pension plans and mortgages.
But right now, comparing funds can be tricky, untangling the alphabetti spaghetti of acronyms and jargon. Green funds come in more different shades than a paint chart.
For a hint of green, some funds avoid the worst offenders while others exclude 'sin stocks' completely, such as arms, porn and tobacco.
You might be surprised to find green funds including fossil fuel companies, after selecting those with for example significant investments in renewable energy, better governance and greater commitment to diversity in the workforce. Fund managers may argue that by investing, they can put pressure on company boards to change.
For deep, dark, tie-dyed green, look for funds that actively choose companies that have a measurable impact on environmental and social issues.
Checks to make before investing in green funds
If you want to make sure an investment lives up to your expectation, you'll have to do some research and look beyond the title and marketing spin.
Read up on the fund's objectives and see where it is actually invested. For example, check the top 10 investments listed on the fund factsheet. Do you want your money to support them?
See if the fund manager has engaged with companies on issues that matter to you, such as equal pay or reaching net zero, by voting on corporate issues or challenging management. As Andy Howard, global head of sustainable investments at Schroders, says: "As investors and guardians of our clients' assets, we seek to actively influence corporate behaviours so that the companies in which we invest are sustainable and resilient."
If you want to distinguish the truly green from the greenwashed, check if the asset manager has only just jumped on the sustainability band wagon.
Moira O'Neill, from investment platform interactive investor, says: "A fund management group's heritage in responsible investing is worth looking at – it can give a good indication of whether sustainable investing is in the DNA, or if it is being used as a marketing tool."
A third-party stamp of approval, such as ratings by Morningstar or Sustainanalytics, can be useful pointer. You could also tap into research by others, such as checking out Interactive Investor's 'ACE 40' list of best-in-class ethical funds. The Good With Money website is packed with easy-to-read articles and FundEcoMarket site is a useful tool when picking your own funds.
Can greenwashing harm your money?
Anyone investing in a supposedly green fund might be gutted to discover the claims are over-exaggerated, or that their investment includes companies they would not consider green.
However, you could face financial damage too. Companies and funds found guilty of greenwashing could be punished by the regulators and damaged on the stock market.
Car manufacturer Volkswagen, for example, is still dogged by the diesel emissions scandal, while the clothing company Boohoo's share price tanked after accusations of modern slavery.
Flawed screening processes and not doing thorough enough research can cause problems when companies hit the headlines for the wrong reasons, according to Rahab Paracha, sustainable multi asset investment specialist at Rathbones.
Rahab says: "This is likely to lead to potential losses for the investor, when companies that had been assessed incorrectly as sustainability leaders underperform significantly."
What if you have been a victim of greenwashing?
A first step would be to sell out and invest your money in something genuinely green.
Potentially, if you invested based on greenwashing, you might also be able to claim you have been mis-sold.
Typically compensation is based on comparing the performance of a mis-sold investment with a fund that would have better met your needs. The challenge comes if you actually ended up making more money from the mis-sold fund than an ethical or environmentally-friendly version.
Alternative claims to the Financial Ombudsman, based on pain, suffering and loss of amenity, or distress and inconvenience, could be more difficult to prove.
Claims about other eco-friendly products
Sadly, investments aren't the only area where you might be deceived by greenwashing.
Think beauty products claiming 'all natural' ingredients, cleaning products that hide information about pollution problems or clothing made with 'recycled' materials, but only in tiny proportions. Did the company slap on its own eco-friendly logo, or does it come from an accredited organisation?
Sadly, the Competition and Markets Authority (CMA) found that 40% of green claims made online were misleading.
The CMA is concerned that too many businesses are falsely taking credit for being green, while genuinely eco-friendly firms don't get the recognition they deserve.
In September 2021, the CMA issued a new 'Green Claims Code' and warned businesses that they had until the New Year to make sure their environmental claims comply with the law.
Consumers can then have more confidence that companies will need to describe their impact on the environment. properly, with evidence to back it up.
Look After My Bills Newsletter
Get the best money-saving tips, tricks and deals sent straight to your inbox every week. Make sense of your money in partnership with The Money Edit.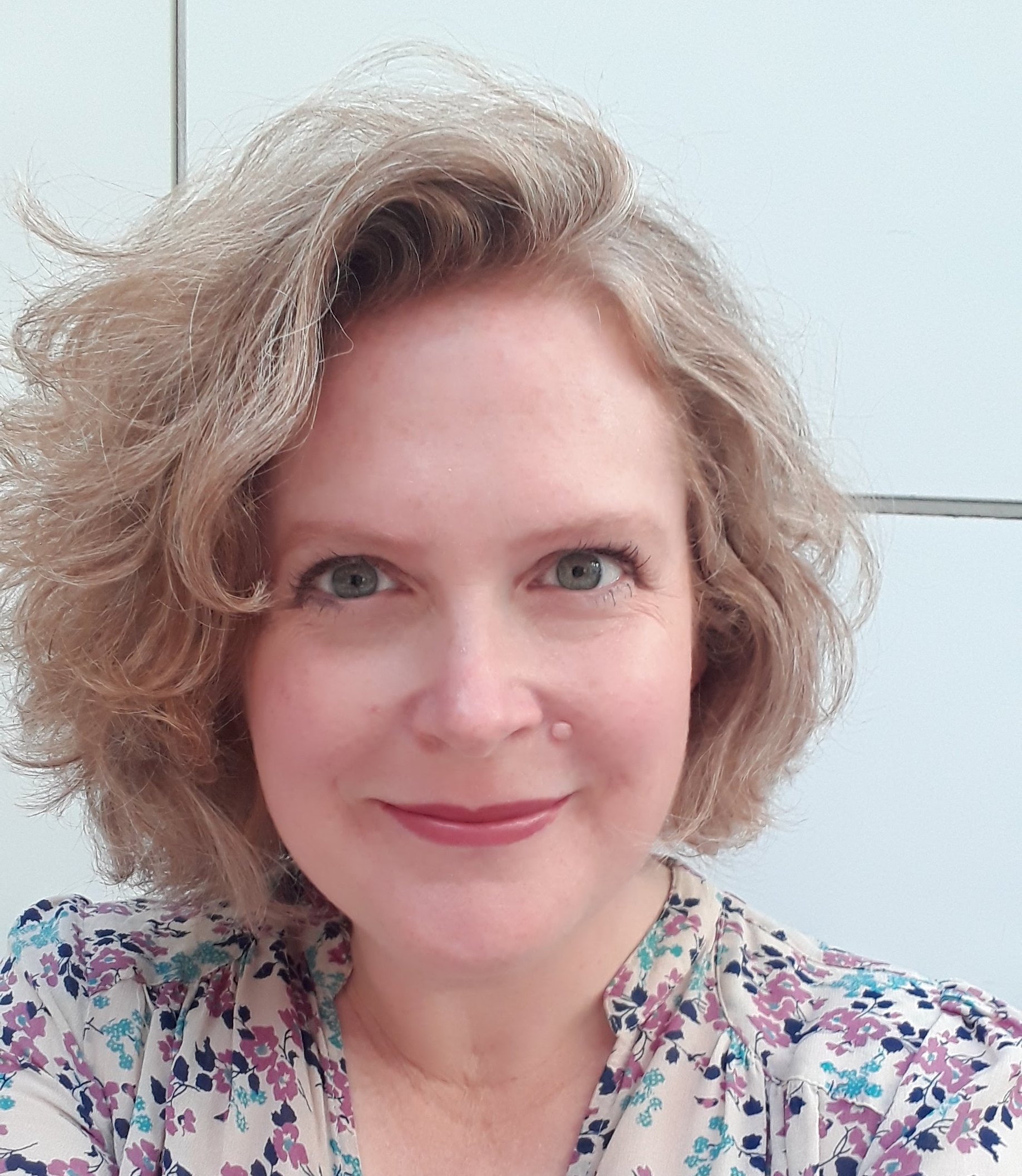 Previously deputy personal finance editor at The Daily Telegraph and money saving columnist for Woman & Home, she has been writing about money for more than 18 years, for publications from the Sunday Times, the Financial Times and Mirror Online to Good Housekeeping, Red, Woman and Woman's Weekly. Faith also appears regularly on BBC Radio.
Faith aims to make money matters easier to understand, with practical tips on everything from household bills and family budgeting to investments, pensions and tax. She made the big move with her family from London to Suffolk back in 2014 and has since acquired a dog and three chickens.