How to check your credit score
It's important you know how to check your credit score, it's a big factor in whether you'll be accepted for credit, as well as the rate of interest you'll pay.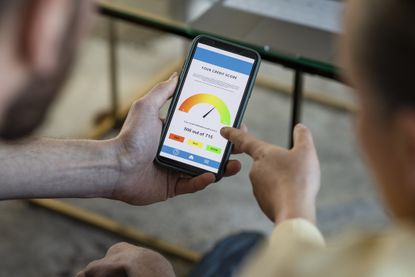 (Image credit: Getty images)
It's essential you know how to check your credit score if you want to borrow money, for example with a credit card or mortgage.
That's because your credit score, and the information held about you by credit agencies, is used by lenders when determining whether to approve your application.
But, there are lots of common misconceptions and misunderstandings about credit scores.
We explain below exactly what a credit score is, why you want to keep up to date with yours, and how to check your credit score without having to pay a penny.
How to check your credit score
First off, it's worth establishing what your credit score actually is.
When you apply for some form of credit, like a credit card, personal loan or mortgage, the lender will want to do some due diligence on you. They will want to check what you're like when it comes to paying your bills, in order to work out whether they are comfortable lending to you.
They do this by going through the information about you held by one of the UK's three main credit agencies, which covers things like your address, the bank accounts and credit accounts held in your name, and whether you have any missed or late payments to your name.
Those agencies will use that information to give you a credit score, essentially a grade for how credit worthy you are. The higher the score, the better you look to lenders, and therefore the more likely they are to lend to you at their best rates.
By contrast, if your score is less than perfect, it may mean that lenders will only offer you higher rates on your borrowing, or even refuse your application altogether.
Do I have a single credit score?
A common misconception about credit scores is that you have one, overall credit score. In reality, you have quite a few different ones.
For example, each of the agencies will give you a score based on their own calculations and the information they hold on you, but this can vary between them. What's more, lenders don't just take this score as provided to them by the agency ‒ the lenders will have their own scoring system which they use.
That is why it can be really useful to check your credit score with all three of the main credit agencies, so that you can eliminate any inconsistencies. That way, should you apply for credit, it doesn't matter which agency the lender goes to ‒ they will receive the correct information about you and your payment history.
Why should I check my credit score?
It's a good idea to check your credit reports and credit score so that you can make sure that it is accurate.
After all, if there are mistakes with your credit score, that could negatively impact your chances of securing that mortgage or credit card.
For example, you will want to check that the address held against the various accounts is up to date, to counter any concerns about identity theft.
Similarly, there may be incorrect records of missed payments. You'll want to get those corrected before applying for credit, or else you may be turned down.
Checking your credit score can also give you an insight into certain factors that might be holding back your chances of successfully obtaining credit, but which can be put right relatively simply.
For example, one of the things that lenders look at is your credit utilisation ‒ essentially how much you are using of the credit already at your disposal. If you are only using a tiny fraction of the credit in your name ‒ for example because you have a couple of old credit card accounts still open ‒ then a lender might not be overly keen to add to that. Cancelling those old cards could therefore boost your chances.
How can I check my credit score?
Each of the main credit agencies allow you to check your credit score with them, based on the information they hold about you. There will be different packages on offer ‒ some allow you to just get the basic information for free, while others will involve you paying for a more comprehensive insight.

The biggest credit agency is Experian, and it offers a free Experian account which enables you to check your score as often as you like. The information it holds on you, and which is used to generate that score, is updated every 30 days.
Experian also offers a 'Credit Expert' service, which not only provides the score but also includes tips on how to improve your score, as well as an eligibility checker for certain credit products. It's free for 30 days, but then after that you'll have to pay £14.99 for the service.

Equifax offers a membership package which is free for the first 30 days and which allows you to check your credit report and score. After that, it will cost you £7.95 per month.

ClearScore offers members access to their Equifax score, which is updated monthly, but best of all it doesn't cost you anything for the basic membership.

Credit Karma allows you to check your score with TransUnion. Credit Karma is free, and offers an eligibility checking service, which you can use to establish what specific products you might be eligible for.
It's worth bearing in mind that you are entitled by law to access your statutory credit report from any credit agency. This is quite a basic report, and it doesn't include a score, but it can give you an insight into what information the agencies hold on you.

If you don't want to keep separate tabs on your score from each of the three credit agencies, then you can make use of CheckMyFile which brings together all of those reports in a single place. Be warned though that this convenience comes at a cost ‒ after an initial 30-day free trial, it will set you back £14.99 a month.
How often should I check my credit score?
There is no hard and fast rule for how often you should check your credit score. It's certainly a good idea to check it relatively regularly, perhaps once a year. That way you can spot any issues that may have emerged and correct them before they prevent you from securing a new credit product.
It's also a good idea to check your credit score directly before you apply for credit, so that you are in the most informed position possible about your chances of being approved.
It's important to remember that checking your credit score has no impact on the score itself ‒ you won't damage your score by checking it more frequently, for example.
Make money by checking your credit score
Checking your credit score isn't just a good idea if you are about to apply for some form of credit ‒ it can also help you make a few quid in the process.
That's thanks to cashback websites like Quidco and TopCashback. These sites are great when you're shopping online ‒ by following the tracked links on a cashback website to the retailer you want to shop with, you then get paid cashback based on the money you spend with that retailer.
It is not just traditional retailers that reward you with cashback though, since you can also get paid by credit score providers.
For example, signing up for a new account at Experian through the link on TopCashback will pocket you £7, while registering with ClearScore will make you £6.50.
Both Quidco and TopCashback offer free memberships, so you'll get to keep every penny of that cashback, though you can sign up for premium memberships too which come with additional benefits like higher cashback rates on your shopping and faster payments.
Related articles
Look After My Bills Newsletter
Get the best money-saving tips, tricks and deals sent straight to your inbox every week. Make sense of your money in partnership with The Money Edit.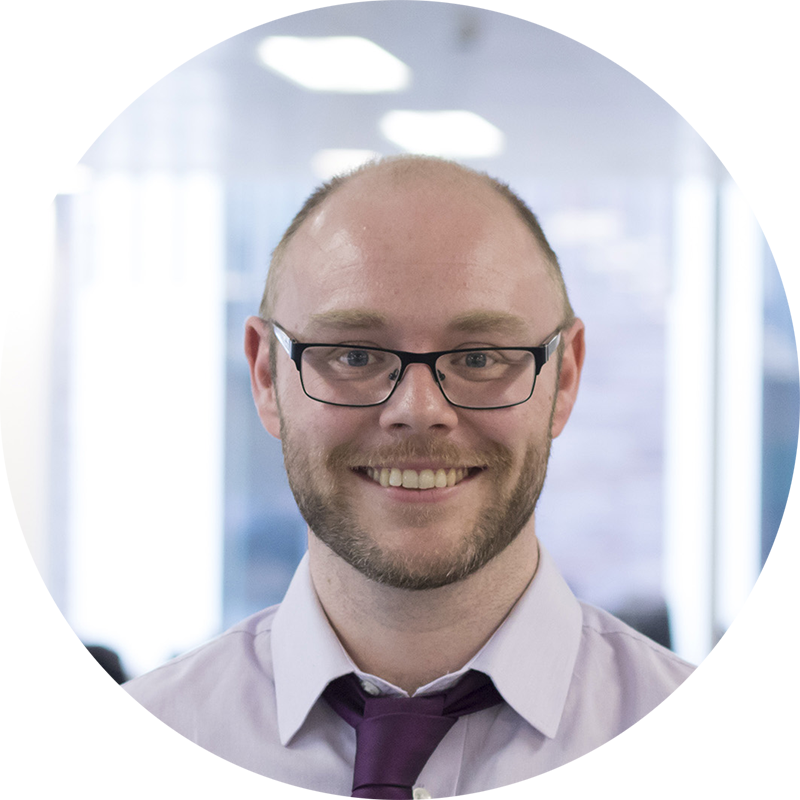 John Fitzsimons has been writing about finance since 2007, and is a former editor of Mortgage Solutions and loveMONEY. Since going freelance in 2016 he has written for publications including The Sunday Times, The Mirror, The Sun, The Daily Mail and Forbes, and is committed to helping readers make more informed decisions about their money.