Credit card refunds: how to get your money back if you need to
We explain everything you need to know about credit card refunds if you have been sold shoddy goods or experienced poor service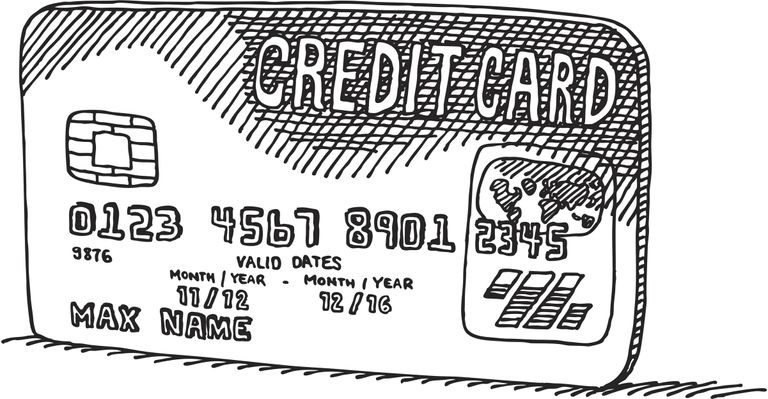 (Image credit: getty images)
So how do credit card refunds work? Under Section 75 of the Consumer Credit Act 1974, if an item you buy is faulty, doesn't arrive or isn't as described, or you don't receive the level of service you expect, consumers have legal rights if they have paid for goods or services using their credit card.
Both credit card issuer and retailer will be equally liable to compensate you if something is wrong with the goods or service you buy.
To make a claim, the price of the goods or services you buy must be more than £100 and up to £30,000, and all or part of the purchase price may be paid using a credit card.
It is often quicker to ask the company that provided the goods or service for a refund. Then if you can't resolve the problem, or the company has ceased trading or fails to respond to your complaint, the next step is to contact your credit card issuer. For example, if you ordered your wedding dress from overseas, it never arrives and the company ignores your emails, you can claim from the card provider.
What can I get a credit card refund on?
Under Section 75, you can make a claim if the product or service is faulty, the business you bought the product or service from breaks its contract with you, or the company fails to deliver the item or service.
If your Section 75 claim is successful, you may be able to claim more than the original payment you made but also any "consequential losses". If an airline goes bust and you are claiming return flights from Spain, you can ask for a refund of any money you had to spend on an overnight hotel stay and to buy a new flight home.
What won't I get a credit card refund on?
The amount you pay for an item must be £100.01 or more to make a claim, so if you buy a mobile phone for £100 and a phone case for £20, you won't be able to make a claim. Similarly, you can't make a claim if you buy jogging pants and matching sweatshirt, and each item is worth £65 each.
You must use your credit card directly to pay for goods or services rather than paying through a third party. So, for example, if you pay for an item via Google Pay or PayPal, you need to complain to the seller and payment platform.
If you use your credit card to pay for tickets to a concert for a group of friends, and the event is cancelled, then the card provider may argue that they will only refund the cost of your ticket.
Lockdown restrictions have meant that many consumers have had flights cancelled and have turned to their credit card provider when airlines have been slow to pay up.
(MORE: Holiday refunds: how to get your money back if your holiday or flight is cancelled)
Is there a time limit for making a claim?
There is no time limit given on Section 75 itself, but claims will need to be within the statute of limitations' time limit for civil law, which is six years in the UK – except for Scotland where it is five years. Always contact your credit card provider right away if your items have not been delivered by their due date and the company fails to respond to your complaint.
What do I need to make a claim?
Write a letter to the credit card provider, with your credit card account number and Section 75 of the Consumer Credit Act in the heading. Then describe in detail what you bought, along with an invoice, contract or order number, details of any conversations with the company, and any correspondence – for example, emails or letters asking for a refund and the company's response.
What if my credit card issuer refuses my claim?
Credit card companies look at each individual case and may decline your claim, but they should provide you with the reasons behind its decision.
If you believe you have a reasonable claim and the card issuer has acted unfairly, you can take your complaint to the Financial Ombudsman. You can either fill out a form online or call 0800 023 4567 – and it won't cost a penny.
Can I use chargeback?
Several UK banks participate in a chargeback scheme, which can be used for both debit and credit cards. While you have more legal rights with Section 75, chargeback schemes can see banks reverse a credit card payment if there is a dispute with a seller or service provider. It can be useful when the credit card payment is £100 or less.
Hannah is a freelance financial journalist. She has written on topics including consumer rights, personal finance, homes and property for magazines, newspapers and websites including DIYgarden.co.uk, Ocean Finance, Moneywise, and The Daily Telegraph. In her spare time, she grows her own veg, plays bridge and looks at ways to save money on her household bills.