Buy now pay later to impact credit scores
A buy now, pay later firm will start sharing data on its three million customers' balances and repayments with credit rating agencies. We explain how this could affect their credit score and ability to borrow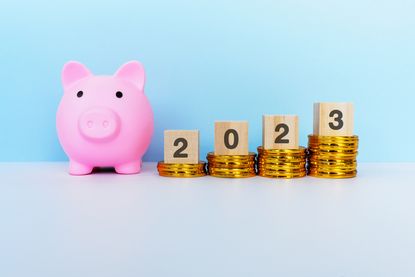 (Image credit: Getty images)
Buy no, pay later (BNPL) credit is to impact the credit scores of three million people for the first time.
Zilch, a BNPL business with three million customers, will start sharing information on users' balances and repayments with credit rating agencies such as Experian, Equifax and TransUnion.
It means people's ability to borrow at high street banks and take out a credit card, for example, could be limited if they fall behind on payments.
BNPL allows people to borrow money and pay it back in instalments interest-free. Around 13.5m people use it with the main providers being KLARNA, Clearpay and Laybuy. They are especially popular with online fashion brands such as Asos.
Zilch is the first BNPL firm to share information on users' balances and repayments with credit rating agencies. At present Klarna and Laybuy only report payment history to credit rating agencies if you continue to miss repayments: Klarna reports to Experian and TransUnion while Laybuy reports to Experian.
Women are almost twice as likely as men to owe money to BNPL providers too: 20% of women admit to owing money this way compared to just 11% of men, according to the Household Debt Report by NerdWallet.
BNPL is controversial and new rules from the Financial Conduct Authority (FCA) are expected to be confirmed later this year. This might include forcing firms to make extra affordability checks and giving the users the right to complain to the Financial Ombudsman Service (FOS).
Why is buy now pay later controversial?
Right now, many customers only go through a "soft" credit check that leaves no mark on their credit report so other providers won't see if they've borrowed money this way. Making it too easy for some to clock up debts with different BNPL providers.
While BNPL is advertised as interest-free, if you miss payments you can be charged late fees.
If you continue to fail to miss payments, you can end up being referred to a collection agency.
At this point, you could also be reported to credit rating agencies. This could affect your ability to get credit in the future.
Users also miss out on consumer rights protections that come with traditional credit.
For example, a credit card offers Section 75 protection. This means if you buy an item or service between £100 and £30,000 on a credit card and something goes wrong, the credit card firm is equally responsible with the company you bought the product from.
A debit card offers similar protection, called chargeback.
You don't get Section 75 or chargeback projection with BNPL.
What is an alternative to BNPL if you have a low credit score?
BNPL can be a useful way to borrow a small amount of money for a short period and spread the cost of a purchase.
For example, it may be genuinely helpful if buying two sizes of a dress when you know you'll only be keeping one once you've tried them on to see which fits better - and have budgeted carefully for paying off the debt.
But BNPL should not be considered for other situations. For example, the takeaway app Deliveroo recently added Klarna as a payment method. Takeaways are non-essential items and you shouldn't get into debt to pay for one.
We explain credit cards versus BNPL.
A cheaper way to borrow includes credit unions.
Credit unions are not-for-profit organisations which provide an alternative to a traditional bank. They offer a handful of products, including loans and sometimes even mortgages and can offer crucial help to those in financially vulnerable circumstances who may struggle to get ordinary products from mainstream banks.
Look After My Bills Newsletter
Get the best money-saving tips, tricks and deals sent straight to your inbox every week. Make sense of your money in partnership with The Money Edit.
Katie is staff writer at The Money Edit. She was the former staff writer at The Times and The Sunday Times. Her experience includes writing about personal finance, culture, travel and interviews celebrities. Her investigative work on financial abuse resulted in a number of mortgage prisoners being set free - and a nomination for the Best Personal Finance Story of the Year in the Headlinemoney awards 2021.