Will there be a digital pound in use by the end of the decade?
The workings of a digital pound are being weighed up by the Bank of England and Treasury. We explain what that would look like for you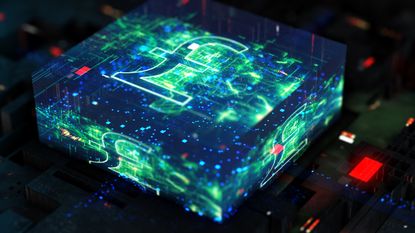 (Image credit: Getty images)
Look After My Bills Newsletter
Get the best money-saving tips, tricks and deals sent straight to your inbox every week. Make sense of your money in partnership with The Money Edit.
Thank you for signing up to The Money Edit. You will receive a verification email shortly.
There was a problem. Please refresh the page and try again.
A new digital pound is likely to be in use later this decade, according to the Treasury and the Bank of England.
Both institutions will start a four-month consultation on the idea for the digital currency on Tuesday.
Chancellor Jeremy Hunt said: "We want to investigate what is possible first, whilst always making sure we protect financial stability."
The idea behind the central-bank digital currency (CBDC) is to create a new, "trusted and accessible" way to pay in the digital age.
A digital pound, dubbed 'Britcoin', would be issued by the Bank of England and would be a digital asset that you couldn't hold or touch as you do with pound coins or notes.
But a digital pound would be equal to £1 in cash, according to the Treasury, and could be used to make payments in person or online.
It would be interchangeable with cash and bank deposits, and – as with the current system of notes – be issued in denominations of pounds sterling. No interest would be paid on digital pounds held in a digital wallet.
The idea for a digital pound is not new: Prime Minister Rishi Sunak asked the central bank to look into a state-backed digital currency in 2021 when he was chancellor.
The news comes amid the popularity of digital banking in recent years and a surge in bank branch closures.
The Bank and the Treasury will look to bolster public confidence in a digital pound after the volatility of cryptocurrencies, with its track record of "boom and bust" cycles, and the recent collapse of the crypto exchange FTX.
Assuming the consultation is successful, a digital pound will not be built until at least 2025 and the earliest date that cash could be held in digital wallets via smartphones or smartcards would be the end of the 2020s, the Bank and the Treasury say.
How will a digital pound be different to other cryptocurrencies?
There are several differences between a digital pound and cryptocurrencies.
Cryptocurrencies are decentralised, meaning it's not backed by a government, central bank or financial institutions. Instead it operates on a peer-to-peer network, with transactions being recorded on a public ledger using a technology called blockchain.
The digital pound will be issued by the Bank of England. This means it will have intrinsic value. £10 of the digital pound will be the same as a £10 note in your wallet. This would make it a so-called stablecoin - making it not as volatile as cryptocurrencies.
The digital pound also wouldn't be anonymous; the Treasury notes that "the ability to identify and verify users is necessary to prevent financial crime, and essential for trust and confidence in money and therefore wide use of the digital pound". This would be similar to digital payments from bank accounts.
There would likely be initial limits on how much of the digital currency a person or company could hold.
There are a few similarities with cryptocurrencies. A digital pound would use similar technology: a "core ledger", in other words, a fast, resilient, secure technology platform. But, it will be provided by the central Bank, instead of a private firm.
Users would store their Britcoin in a digital wallet, and manage their balance and make payments from the wallet. These would work in the same way as contactless payments. Payments would be speedy and confirmed immediately.
What could I use the Britcoin for?
Britcoin would be used for everyday spending in the following ways:
in-store, online and person-to-person payments
micropayments - or for payments of very small amounts
Eventually, Britcoin could be used:
to buy and sell goods and services, effectively bypassing commercial banks
cross-border payments, without the high currency exchange fees charged by banks
to save and earn interest
Look After My Bills Newsletter
Get the best money-saving tips, tricks and deals sent straight to your inbox every week. Make sense of your money in partnership with The Money Edit.
Katie is staff writer at The Money Edit. She was the former staff writer at The Times and The Sunday Times. Her experience includes writing about personal finance, culture, travel and interviews celebrities. Her investigative work on financial abuse resulted in a number of mortgage prisoners being set free - and a nomination for the Best Personal Finance Story of the Year in the Headlinemoney awards 2021.