Best packaged bank accounts
Are packaged bank accounts worth it? We look at the best ones and the perks you can tap into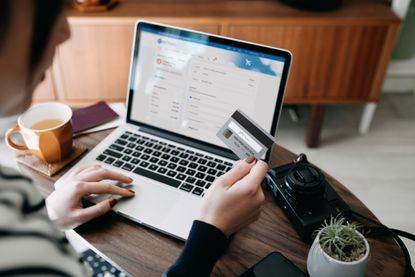 (Image credit: Getty images)
If you're looking for the best bank account, you may be considering packaged bank accounts. Packaged bank accounts come with a monthly fee, but for some, the perks that the accounts offer means the fees may well be worth it.
We look at the best packaged bank accounts, what's on offer, the costs and how they compare.
With packaged bank accounts you get all the usual banking basics plus a bundle of benefits in exchange for a monthly fee of anything between £9 - £21 a month. These 'extras' usually include annual travel and gadget insurance, motor breakdown cover and even home emergency insurance to cover burst pipes and blocked drains.
Bundling the lot into your bank account for a monthly fee can save you money compared with shelling out on stand-alone policies. However it's worth checking the small print to see what level of cover you get with these 'packaged' policies, along with limits and whether cover extends to your family.
Katie Brain, consumer banking expert at Defaqto (opens in new tab), says: "These accounts can be good value if you use the insurance incentives offered, otherwise you are paying a monthly charge for no real benefit."
Here are the best packaged accounts on the market that offer the most for your money.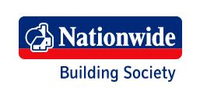 (opens in new tab)
Nationwide FlexPlus (opens in new tab)
Monthly fee: £13 (£156 a year)
According to the Nationwide (opens in new tab), the benefits are worth around £500 a year and include:
Annual mobile insurance for you, your partner and children, against loss, theft or damage on handsets up to £2,000.
World-wide family annual travel insurance
UK and European breakdown cover with the AA (opens in new tab).
Worth noting that the age limit with the travel insurance is 69, although older travellers can pay more for extended cover.
You can also bag a 'switcher bonus' of up to £125 with this account. If you're switching from another bank, you get £100 and £125 as an existing Nationwide member. See our article on the top free cash incentives currently available when you switch bank accounts (opens in new tab).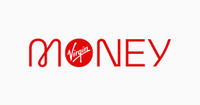 (opens in new tab)
Virgin Money Club M (opens in new tab)
Monthly fee: £14.50 a month (£174 a year)
benefits include:
annual mobile and gadget cover for all the family, which includes laptops and tablets, not just mobiles.
family world-wide travel insurance for travellers up to a maximum age of 75.
Breakdown cover is UK only with Green Flag (opens in new tab), (not European cover as with Nationwide (opens in new tab)), but with this account you can earn 2.02% interest on balances up to £1,000.

(opens in new tab)
Co-op Bank Everyday Extra (opens in new tab)
Costs: £15 month (£180 a year)
Benefits include:
Mobile insurance (for the account holder only).
Family worldwide travel insurance cover. This is provided by AXA (opens in new tab)
There's higher age limits with travel cover here - up to age 79.
UK and European breakdown cover is included with the RAC (opens in new tab)

You can also earn up to £2.20 a month, (which takes the monthly fee down to £12.80), if you pay in £800 a month, set up four direct debits and go paperless.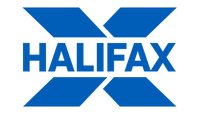 (opens in new tab)
Halifax Ultimate Reward Account (opens in new tab)
Monthly fee: £17 a month (£204 a year)
Halifax says benefits are worth up to £400 a year. However, compared with Nationwide's FlexPlus account, this means paying £48 a year more, but getting £100 less worth of cover.
Benefits include:
mobile phone insurance for the account holder
family annual worldwide travel cover up to age 70
AA breakdown cover (opens in new tab)
Home emergency cover, which can cover anything from blocked drains to burst pipes. However compared with stand -alone 'home emergency' policies that can cost around £100 a year, and pay out between £3,000 - £5,000 - with the Halifax policy (opens in new tab), cover limits are much lower – only up to £250 per claim.
There's the chance to earn up to £5 in cashback each month, (which reduces the account fee down to £12 a month). But to be eligible for the £5 cashback, you must pay at least £1,500 a month into your account, stay in credit and spend at least £500 on your debit card.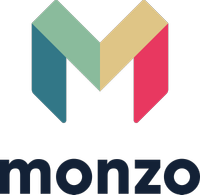 (opens in new tab)
Monzo Premium (opens in new tab)
Costs: £15 per month (£180 a year)
With this digital bank, the benefits include:
Travel insurance worth up to £256 a year
Mobile phone cover for loss, accidental damage and cracked screens on phones worth up to £2,000 (and comes with a £75 excess)
Worldwide family travel insurance is included too, with medical cover up to £10 million and cancellation cover up to £5,000
Plus you can earn interest of 1.5% on balances up to £2,000, which is handy if you are always in credit.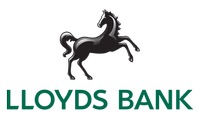 (opens in new tab)
Lloyds Bank Platinum (opens in new tab)
Costs £21 a month – (£252 a year)
Benefits include:
Annual worldwide mobile phone insurance for the account holder only
Worldwide family annual travel cover that extends up to your 80th Birthday
UK breakdown cover with the AA (opens in new tab) – which includes roadside assistance, home cover and national recovery.

(opens in new tab)
Revolut app (opens in new tab)
While it's not a bank account, this money management app is worth including as while you can use the basic app for free, there's the option to upgrade to its Plus, Premium or Metal options – which all offer extra benefits.
These different levels cost between £2.99 - £12.99 a month.
With the £2.99 'Plus' option, perks include insurance cover for 'ticketed events' up to £1,000, a sliver more interest at 0.55% compared with 0.45% on the free app, plus cashback on certain purchases up to 0.75%.
With the Premium version at £6.99 a month – you can earn 10% cashback on spending, along with having world-wide emergency medical and dental cover along with insurance cover for delayed flights and baggage.
If you're an investor, you can get up to five commission free trades each month.
Best packaged accounts for existing account holders
Some packaged accounts are only available as an 'upgrade' for existing account holders – including accounts from both Natwest (opens in new tab) and Barclays.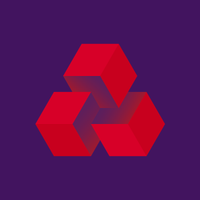 (opens in new tab)
Natwest Reward Silver (opens in new tab)
Costs: £10 a month (£120 a year)
Benefits include:
UK and European travel insurance
mobile phone cover
The chance to earn £5 in rewards each month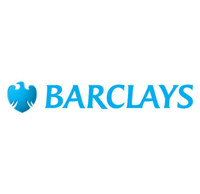 (opens in new tab)
Barclays (opens in new tab)
There's no fixed monthly fee with this one as the price depends on the benefits package you choose. This varies from £9 - £18 a month.
You can choose from its 'Tech Pack' for worldwide gadget cover or the Travel option which includes worldwide travel insurance from Aviva (opens in new tab), RAC (opens in new tab) breakdown cover in UK and Europe as well as access to 800 airport lounges and 20% off selected airport parking and hotels, using a special discounted code. There's also the option to earn a £5 monthly reward.
Once you've made the decision to upgrade, you've got to stick with this for a minimum of six months.
What should I look for with travel cover on packaged accounts?
Annual travel insurance sounds like a good benefit, especially if it offers worldwide family cover, which typically covers children up to age 18, or 24 in full time education, but check policy limits along with any excess.
When it comes to medical cover, you should look for a minimum of £1 million in medical cover for European travel and from £2 million upwards for the USA according to the government's MoneyHelper (opens in new tab). It recommends that a 'good' travel policy should include at least £2,000 for cancellation cover, £1,500 for baggage cover and £500 for a missed departure.
Check policy age limits for older travellers as some inclusive policies will only cover you up to age 69, or impose a surcharge beyond that, while others extend cover to age 79. As with any travel policy, it's also important to declare details of any pre-existing medical conditions, which may mean paying extra.
What level of breakdown cover will I get?
If you get breakdown cover as part of your package, check the provider along with the level of cover. Most banks use the big breakdown providers including the AA (opens in new tab), RAC (opens in new tab) and Green Flag (opens in new tab).
As with some stand alone breakdown policies, there may be limits on the number of calls outs you can have each year, so check first, especially if you drive long distances or have an unreliable car.
With some policies you may only get roadside assistance or a tow to the nearest garage, whereas a comprehensive breakdown policy like the one from the Co-op account may offer 'Home Start' and Onward Travel, which ensures you and your passengers get to your final destination.
Sue Hayward is a personal finance and consumer journalist, broadcaster and author who regularly chats on TV and Radio on ways to get more power for your pound. Sue's written for a wide range of publications including the Guardian, i Paper, Good Housekeeping, Lovemoney and My Weekly. Cats, cheese and travel are Sue's passions away from her desk!