Why setting up a kid with a bank account helps them understand money
Setting your child up with a bank account is a great way to teach them about money management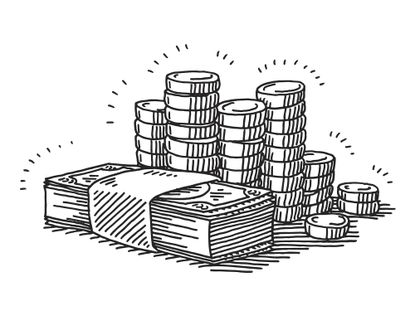 (Image credit: getty images)
Look After My Bills Newsletter
Get the best money-saving tips, tricks and deals sent straight to your inbox every week. Make sense of your money in partnership with The Money Edit.
Thank you for signing up to The Money Edit. You will receive a verification email shortly.
There was a problem. Please refresh the page and try again.
Four in five UK parents worry about their children's financial future and an additional 84% appreciate the importance of helping children learn about money, according to recent figures.
Yet despite this, half of parents struggle to talk to their children about money matters, the report from Blacktower Financial Management shows.
Talking to children about financial affairs is a crucial step in their development and one of the best ways to educate them about money is to introduce the concept at an early age.
Traditionally, parents have done this by encouraging children to save in a piggy bank. But an increasingly popular choice is to open a children's bank account.
(MORE: Bank accounts for kids)
They can safely store pocket money or birthday money
Children's bank accounts (or current accounts) are similar to adult bank accounts. The main difference is that they don't have an overdraft facility, so there's no risk of your child getting into debt.
Children's bank accounts enable your child to pay in pocket money, birthday money or income from odd jobs and then withdraw it when required. Withdrawals can usually be made from an ATM by using a debit card or a cash card.
Debit cards can also be used to make purchases in shops and online, but cash cards can't. You can usually decide which card you'd like your child to have, and banks should ask for parental permission before giving under 16s a debit card.
Your child may also be able to set up direct debits or standing orders on their account, which can be useful if you want them to start paying their own phone bill for example. If there are insufficient funds in the account, the payment won't go through, and your child should be alerted by text or email to tell them to top up their account.
It teaches older children to be responsible for their money
A child can usually open a bank account if they are aged between 11 and 18, although some accounts require children to be at least 16 years old.
For younger children, a parent, guardian, or grandparent will usually need to open the account in-branch on the child's behalf. Over-16s can usually apply for their account independently.
(MORE: Teaching children about money: the dos and don'ts)
There are a plethora of benefits
Children's current accounts have several benefits, such as:
Independent money management: your child may have access to online, mobile and telephone banking which will enable them to check their balance, learn how to save and budget, and improve their maths skills
No overdraft facility: so there's no worry that your child could get into debt
Daily withdrawal limit: helping your child to understand how much they can withdraw each day
Earn interest: some accounts allow your child to earn a small amount of interest on the balance
Free to use: children's bank accounts don't usually charge a monthly fee.
When your child turns 18, the account will usually be upgraded to a standard adult current account.
Tax rules
Children have the same personal allowance as adults. This is how much income they can earn before paying tax and for the 2021/22 tax year it stands at £12,570.
On top of this, children are also eligible for the £5,000 starting rate for savings and the £1,000 personal savings allowance, bringing the total amount they can earn before paying tax to £18,570 this tax year.
Where it gets a little more complicated is if money gifted by parents earns more than £100 in interest per year, before tax. In this case, the full amount of interest (not just the £100) will be taxed as if it were the adult's and not the child's.
The good news is the £100 limit does not apply to money gifted by grandparents, relatives or friends, or money invested in a Junior ISA or Child Trust Fund.
Look After My Bills Newsletter
Get the best money-saving tips, tricks and deals sent straight to your inbox every week. Make sense of your money in partnership with The Money Edit.
Rachel Wait is a freelance journalist. She has been writing about personal finance and consumer affairs for over a decade, covering everything from credit cards and mortgages to pensions and insurance. She has written for a range of websites and national newspapers, including Mail on Sunday, the Observer, Forbes and the Spectator.
Rachel is keen on helping consumers understand their finances.