What is an overdraft?
What is an overdraft, how much do they cost, and how can you avoid ending up in debt or with a damaged credit score?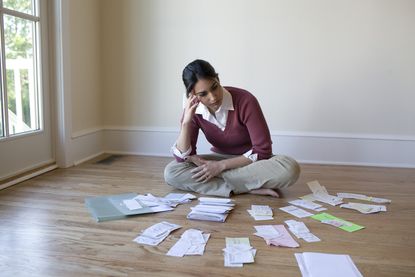 (Image credit: Getty images)
Look After My Bills Newsletter
Get the best money-saving tips, tricks and deals sent straight to your inbox every week. Make sense of your money in partnership with The Money Edit.
Thank you for signing up to The Money Edit. You will receive a verification email shortly.
There was a problem. Please refresh the page and try again.
An overdraft linked to your bank account can be a helpful buffer, but you need to manage your borrowing very carefully to ensure debt costs don't spiral.
With the cost of living crisis continuing to put a squeeze on our finances, you may be relying more heavily than normal on your overdraft.
An overdraft is a facility linked to your bank account which offers a simple way to borrow.
It is a type of short-term safety net to cover unexpected expenses. But it is also a loan, which must be repaid.
Typically, all the major banks will offer one of these buffers. You might also be offered an overdraft with other types of current account, such as a student account.
Some banks will allow you to go overdrawn up to a set amount without charging interest. This is known as an 'interest-free overdraft.'
When you open a new account, you should find out upfront if an overdraft is offered – and if it charges interest. Equally, if you're not sure of the details of the overdraft available on your existing current account, you should ring your bank or building society and ask.
Here we explain how overdrafts work, the kind of rates you could expect to pay, plus tips on how to manage an overdraft to avoid racking up costly debts. Here's what you need to know.
What is an overdraft?
How does an overdraft work?
Your authorised limit is a figure confirmed and approved by your bank.
The amount available to you will depend on your personal circumstances, such as your earnings, your outgoings and your credit rating.
If you borrow beyond this ceiling, you will go into what is known as your unauthorised overdraft.
This is borrowing which has not been agreed with your bank.
What does an overdraft cost?
In the past, providers could charge higher interest rates for unarranged overdrafts. But since April 2020, the rules have changed.
Salman Haqqi, personal finance expert at money.co.uk, said: "Interest rates on overdrafts are now charged at a single annual interest rate (APR). Rates from banks and building societies can reach up to 40%, so it's very important to check rates with your provider before going overdrawn."
What's on offer?
Here are a few of the cheaper overdrafts currently available:
First Direct – offers a £250 interest-free buffer on its 1st Account (after which interest is charged at 39.9%)
Starling Bank – doesn't have an interest-free offering, but has low overdraft rates starting from 15% (the maximum is 35% which is still lower than most other providers)
Are there any protections in place?
To help track when you are nearing your overdraft limit, you can sign up to text alerts from your bank when your balance is now.
But note that most banks don't do this as standard practice. It's important you set this up yourself.
You can usually do this via online banking or by phoning your provider.
How could an overdraft impact your credit score?
An overdraft should only be used for emergencies, or as a short-term option.
If you regularly use an unauthorised overdraft, this can affect your credit rating. Lenders may view this as a sign you are struggling to manage your finances.
Equally, by paying off your overdraft responsibly – and as soon as you are able to do so – you can demonstrate that you are a reliable borrower. This could actually boost your credit score.
Tips for managing an overdraft
The best way to stay in control of your finances is by keeping a close eye on your bank balance. You can do this by logging on regularly to online or mobile banking, and by reading all the letters you receive.
This will enable you to track your spending and plan for when your bank account is running low on funds.
Haqqi said: "Don't view your overdraft as extra money that you have available. Continue to spend sensibly and use your overdraft for emergencies only, such as any unexpected payments you can't cover at the end of the month."
If you find yourself continually overdrawn, set yourself a monthly budget. Assess your incomings and outgoings, then cut down on any unnecessary expenditure. See where you can make savings, and put this money towards paying off your overdraft. Better still, use it to keep yourself out of it altogether.
Haqqi added: "The rate you are being charged on an overdraft will usually be higher than the rate you are earning on your savings, so it's always better to clear your existing debt before putting extra money into a savings account."
For more tips on ways to reduce your outgoings, subscribe to our newsletter.
It's also worth speaking to your bank, as they may agree to increase your authorised limit so you pay a lower interest rate.
If this isn't possible, you may want to look at switching banks.
Haqqi said: "If you know you are likely to be overdrawn regularly, it's worth shopping around for a current account with a more favourable rate on overdrafts."
Consider other types of borrowing
If you are using your overdraft for long-term borrowing and struggling to get out of it, you may want to look at alternative types of borrowing, such as credit cards.
You could, for example, use a 0% money transfer card to clear your overdraft debt.
This type of card allows you to transfer money from your credit card into your bank account. You can then use the amount borrowed to pay off your overdraft, before paying back your card provider – all during the interest-free period.
Haqqi said: "This 0% offering could be several months long, giving you plenty of time to clear your debt without being charged interest. But be aware that credit card fees often apply, and that when the interest-free period ends, you will have to pay off the debt at the provider's standard rate."
More on overdrafts
Look After My Bills Newsletter
Get the best money-saving tips, tricks and deals sent straight to your inbox every week. Make sense of your money in partnership with The Money Edit.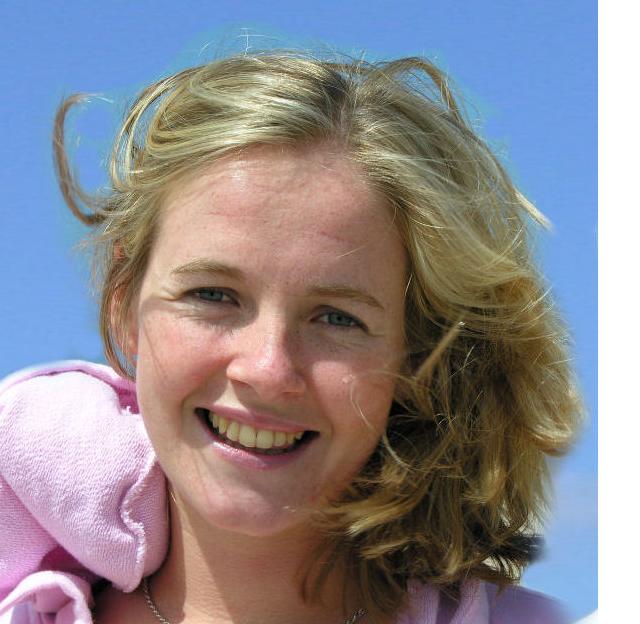 Esther Shaw is an award-winning consumer, financial and property journalist, who was formerly Money Editor at the Sunday Express, and Deputy Money Editor at both the Independent and Independent on Sunday. As a freelancer, she has spent the past two decades writing for the money pages of just about every UK national newspaper, as well as a wide variety of websites and magazines.