Best bank account switching offers: up to £200 available now
Get free cash with the best bank account switching offers. Here's how to get free money simply by moving current accounts.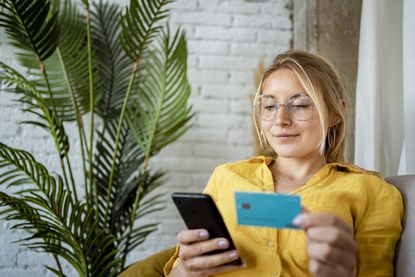 (Image credit: Getty images)
The best bank account switching offers can bag you as much as £200 for moving your current account to another provider.
Banks and building societies want your business, especially as they are all competing with each other. To entice you through their doors, they will often offer cash or voucher incentives if you move your current account over to them.
---
Top switching deals on offer right now:
---
Although you should never move accounts just for the free money, if a new current account suits your needs better, then switching makes sense. It could be because you want a linked savings account or better customer service. You might consider switching if your bank is closing branches near you, or if it reduces opening hours.
Be aware, if you switch, it's likely you'll have to close your existing account to be eligible for the switching bonus. It's also important you are clear on all the terms and conditions before you switch, so always read the small print before you start the switching process.
Best bank account switching offers
Why you can trust The Money Edit Our expert reviewers spend hours testing and comparing products and services so you can choose the best for you. Find out more about how we test.
Last checked 07.02.2023. Last updated 27.01.2023.
---
1. Santander Edge

(opens in new tab)
Santander Edge (opens in new tab) | Get £200
This switching deal offers a £200 reward within 60 days when you switch to a Santander Edge current account. You must use the Current Account Switching Service and open the account Current Account (with a £3 monthly maintenance fee). To complete the switch you must log onto online or mobile banking.
Eligibility: Open to new customers and existing customers who hold a Santander current account. Existing Santander customers must switch in-branch.
Minimum pay-in: Pay a one-off £1,000 and £500 per month. You must also set up a minimum of two active direct debits.
Arranged overdrafts for up to 4 months: 39.94% AER variable - subject to status
Unarranged overdrafts: 0% AER variable
You can earn 1% cashback on household bill direct debits (up to £10 per month) which include council tax bills, mobile and phone bills, broadband packages, gas and electricity bills and water bills.
After opening the Santander Edge current account, you will be eligible to open a Santander Edge saver which pays 4% interest AER (variable) on balances up to £4,000.
2. Lloyds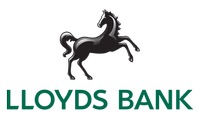 (opens in new tab)
Lloyds Bank (opens in new tab) | Get £200
Switch to Lloyds Bank Silver or Platinum accounts and you'll receive £200. To qualify, you must use the Current Account Switch Service and it is available to new and existing Lloyds Bank customers who've not received a switching offer since April 2020 for switching to Lloyds Bank.
The offer applies to switch applications received in a branch, online or by phone from 10/01/2023 to 20/03/2023.
You'll need to switch to a Club Lloyds Silver Account, Lloyds Silver Account, Club Lloyds Platinum Account, Lloyds Platinum Account (all charge £10+ monthly fees).
3 months 0% interest overdraft is subject to status. It then charges interest at 29.9% APR (based on borrowing £1,200).
The £200 will be paid directly into your account within 10 working days of you starting your switch and will appear as a cash credit.
Up to 15% cashback when using your VISA debit card at selected retailers. Be aware that offers and cashback amounts vary.
---
3. FIRST DIRECT

(opens in new tab)
First Direct (opens in new tab)| Get £175 + 7% saver interest
Switch to the First Direct 1st Account and you'll receive £175. To qualify, you must use the Current Account Switch Service and the account is only available to customers who are new to First Direct - if you've had an account in the past, you won't get the free cash.
Eligibility: Be a new customer (This offer is only available to new First Direct customers, or HSBC customers who haven't opened an account since 1 January 2020)
Minimum pay-in: Pay in at least £1,000 within three months of opening the account.
Arranged overdraft: First Direct offers a £250 interest-free overdraft.
Plus, to get the headline 7% regular saver interest rate you will need to set up a standing order from your First Direct account to pay between £25 and £300 into it each month for 12 months. The maximum you can save in a year is £3,600 per year.
First Direct has consistently scored best of the major banks for service, with the most recent YouGov survey commissioned by Competition and Markets Authority rating it top three for customer service.
---
4. TSB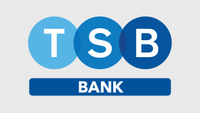 (opens in new tab)
TSB spend and save (opens in new tab) | Get up to £200
TSB is offering up to £200 when you switch to its TSB Spend & Save or Spend & Save Plus account through the TSB website or via the TSB banking app. Opening the TSB current account also gives you access to TSB's monthly saver with 5% AER fixed for one year which limits you to saving between £25 and £50 per month. You must use the Current Account Switching Service and you must complete all of the below steps to be eligible for the £200.
Eligibility for £125: You must apply for a new TSB Spend & Save or Spend & Save Plus account by 3 March 2023. By 24 March, you need to have completed the following to receive the £125 cash by 21 April 2023:
You must have completed the full switch (which includes a minimum of two direct debits and transferring all active credits/ debits to your new TSB account).
Make at least one payment on your TSB account using the debit card.
Log in to the TSB mobile banking app at least once.
Have at least two active direct debits on your new TSB account.
Eligibility for additional £75: Do the following every month between 1 April 2023 and 30 September 2023 to receive the additional £75 by 31 October 2023:
Make at least five debit card payments per month (this doesn't include cash withdrawals or bill payments made in a TSB branch).
Every month pay at least £500 into the account.
Have a minimum of two direct debits on the new TSB account.
Other T&C's: To get the full £200, your account must be open until 31 October at the earliest. If you have received a benefit or incentive to switch from TSB since 1 October 2022, you're not eligible for this offer. Also, you can only take advantage of this offer once.
How to switch bank accounts
It's easy to move bank accounts, but we strongly recommend you check that the bank you're switching to is using the Current Account Switch Service (opens in new tab), which will make the transition even simpler.
It will switch all your payments including your salary, standing orders and direct debits as well as close your old bank account.
The Current Account Switch Service is a trusted body which covers 99% of the UK's current accounts. To find out if your bank uses this service, check to see if you can see their logo:
Follow these steps to switch bank accounts:
Check the bank you want to switch to uses The Current Account Switch Service. Note that you can't switch with ISAs, saving accounts or non-sterling payment accounts.
Take into consideration what works best for you and choose an account that caters best for your needs. You can find a great guide to follow on our sister publication GoCompare (opens in new tab).
Look into the criteria to switch to your chosen account and whether you qualify. This includes minimum pay-in within a certain time period and minimum direct debits.
It's time to pick your switch date. This takes up to seven working days, so it's best you don't pick a weekend or bank holiday.
Finally, let your new bank know you want to switch and they can start the process. Let them know of any overdraft you want to move over (this is determined on an individual basis). Your bank will also get you to agree to the Current Account Switch Agreement and the Current Account Closure Instruction before the switch starts.
The Current Account Switch Guarantee means your bank must cover you in the unlikely event of anything going wrong and ensure you're not left out of pocket.
French adds "The current account switching guarantee takes away most of the hassle as all your regular payments follow you to your new account. The only real annoyance is having to update your card details with online retailers on your next shopping spree".
Other best buys
Vaishali graduated in journalism from Leeds University. She has gained experience writing local stories around Leeds and Leicester, which includes writing for a university publication and Leicester Mercury.
She has also done some marketing and copywriting for businesses.
When she is not writing about personal finance, Vaishali likes to travel and she's a foodie.