Get more for your money with a stocks and shares isa
As Liza Minnelli once bawled, money makes the world go round – but what if you're not getting the most out of yours?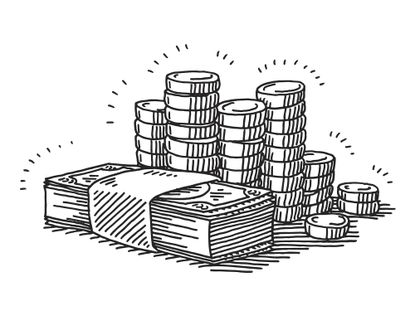 (Image credit: getty images)
According to new research we're wasting £1.2bn in tax-free allowances by failing to take advantage of our Individual Savings Account (isa) limits, as 55 million potential isas go unopened.
The reasons are partly self-evident – cash isa interest rates have been in the doldrums for a number of years now with the Bank of England's base rate stuck at 0.5%. But findings from Prudential and Unbiased.co.uk also show that taxpayers may be losing an additional £104m by not using their stocks and shares isas properly. The report estimates that one million of us are holding eligible stocks and shares outside of an isa, failing to take advantage of their tax-free allowances.
While potential returns could be attractive, the key point to always remember is that it will be riskier than cash and neither your initial investment nor any potential return will be guaranteed.
Gocompare.com (opens in new tab)'s money maestro Matt Sanders said: "It makes sense to use up your tax-free allowance so you can keep interest that your stocks and shares earn for yourself, rather than losing it to the taxman."
Is a stocks and shares isa risky?
This type of investment can offer higher potential returns than cash isas, but you have to be willing to take a risk.
Depending on the investment type you opt for the risk can be low or high, but it's important to know that your investment could go down as well as up and even the amount you invested can be lost.
How risky you're willing to get will depend on what you want to get out of your investment and your personal circumstances – it might be an idea to speak to an independent financial adviser to find out what's best for you.
Types of stocks and shares isas
Stocks and shares isas can be made up of shares, bonds and gilts, or funds. Funds are one of the most popular, and can include shares, bonds or cash.
You can also choose between a self-select isa – which offers full control over where you invest – and a collective investment isa, which pools your money with other investors and places it in a wide range of shares. The latter is generally considered easier to navigate, especially if you're a novice investor.
The government is in the process of extending the list of eligible isa investments to include debt and equity securities offered via crowd funding platforms and is consulting on how to include peer-to-peer loans.
Before you can find the right investment you need to find the perfect provider, so do your research and consider seeking independent financial advice. The charges and fees associated with a provider and product are likely to play a key part in your decision making.
How much can I invest?
"Although you may not be able to set aside the full amount each year, making sure you are not paying unnecessary tax on your savings will go a long way," said Karen Barrett, chief executive of Unbiased.co.uk.
"After all, if you consider how much you could build up in isas after five or 10 years you start to realise the real benefit of having protected your savings in the most tax efficient way possible."
Can I take out the money if I need it?
Subject to the particular investment's terms and conditions, you can withdraw money from a stocks and shares isa at any time. If you're worried about accessing your money, keep some aside in an easy-to-access rainy-day savings account.
As a freelance content marketer and copywriter, Emily has over five years of experience working with household brands & start-ups alike. She writes articles on insurance, energy, travel and personal finance.