How to protect your finances if you split
Breaking up is never easy, but it is important not to neglect your financial situation in the aftermath of a split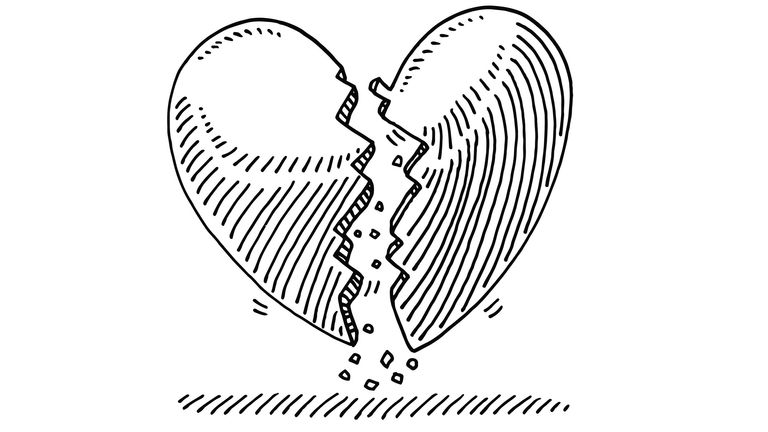 (Image credit: getty images)
if you are divorcing or separating from a long-term partner, then it can get complicated. After all, there are all sorts of shared financial commitments to manage, even if you don't have children.
In those first few weeks and month, it's far too easy to fall into debt, damage your credit rating and get in a mess. So here's our guide to separating your finances as easily as possible in the immediate aftermath of a relationship.
Be informed
It's all too common for one individual in a relationship to be the one who deals with the bills and the budgeting. If you've been more of a silent partner in the money management of your shared home, it's essential you bring yourself up to speed as quickly as possible after separation.
Ask for passwords and PINs to any joint accounts, and make sure you're clear on what needs to be paid when. Of course, that's far easier if you're able to communicate civilly.
Don't ignore it
Anyone who's been through the breakup of a serious relationship knows that things can get messy. It's all too easy to simply refuse to speak to your former partner until the hurt has died down.
Unfortunately, when you have commitments like kids, a mortgage and a joint bank account, burying your head in the sand is a bad idea.
There are two stages to managing your money after separation; sorting out your immediate cash flow and then planning the long-term split of your assets and liabilities.
Shared bills, household budgets and other financial commitments need to be paid, regardless of what you're going through emotionally.
With money worries being a significant driver for many divorces, this can be incredibly hard to sort out but the sooner you start, the easier it will be.
Find a non-confrontational way to deal with it
Consider dealing with any finance questions by email. That way there's less of a risk you'll fight or get distracted by other issues, and you'll also have a record of who's paid what.
If your partner is hostile, remind them that you just have to make short-term arrangements now, so that your shared finances work until you are able to agree long-term plans.
Avoid the temptation to be anything other than business-like in your messages – this is a space for practical planning, not recrimination.
Confront every expense
You and your soon-to-be ex need to move fast to get on top of the bills and work out who is responsible for what.
There's a really good tool available at the Money Advice Service. It's a calculator that allows you to draw up a budget to keep on top of your finances, work out what you have and what you owe, and create scenarios for eventually splitting your assets and responsibilities.
Best of all, you don't have to complete it in one sitting – you can access it at different times and from different computers. That means you could ask your former partner to fill out their section on their own, and then discuss the results.
Fighting? Freeze your joint account
Is your ex refusing to co-operate or discuss your situation? Are you scared they might take steps that damage your financial position? Or are you worried that they have secret debts?
All these issues can be addressed via mediation or lawyers, but there's one step you need to take more immediately – freezing your joint bank account.
Unless you act fast, your ex has the power to withdraw all the money, close the account or even run up an overdraft debt that you will be liable for.
If you can't agree an amicable plan with your ex then you may want to freeze your account, and some banks will allow you to do this. Contact your account provider and explain your situation, they could then restrict the account so that both holders have to agree spending.
But if you can agree on some account rules with your former partner, that's certainly simpler.
What if your ex is hiding assets?
Are you worried that your ex might be selling or giving away shared assets? If you're married or in a civil partnership then you can apply to the court for an order to freeze assets.
However, you'll most likely have to start divorce proceedings to get such an order. It's a very good idea to consult a solicitor as soon as possible to arrange this.
Check your own benefits
When you separate, your financial situation changes and you might now qualify for benefits or tax credits that you didn't get before. If your income has been affected by the change, then these can be vital.
If you're not sure what you're entitled too, you can call the Gingerbread Single Parent Helpline (number below) or visit the Turn 2 Us website for advice on getting what you're entitled to. There's also the official Benefits Helpline on 0800 055 6688, or 0800 012 1888 in Wales.

Of course, the opposite is also true. If you were claiming benefits as a couple then you need to inform the right agency straight away, to avoid being overpaid. If you claim too much you'll have to repay it all anyway, so straighten things out as quickly as possible.
There's help available - use it
Many people say they felt incredibly lonely after their divorce or separation, so it's important to remember that there's plenty of help available.
For advice on benefits, tax credits, debt, and your rights, you can contact the Gingerbread Single Parent Helpline on 0808 802 0925.
If your former partner was violent or abusive and you're worried for your safety, you can contact Refuge on 0808 2000 247.
If you're feeling low, anxious or depressed then the Samaritans are available around the clock on 08457 90 90 90.
Planning the long term
Once you've survived the first few weeks and months without financial catastrophe, you'll be ready to plan for the long term separation of your assets and responsibilities.
You may decide on actions together, use a mediation service or instruct lawyers to act for you.
Whatever you do, it's worth reading the Money Advice Service's page on divorce and separation. It has advice ranging from settlements to legal costs.