How to clear your student overdraft
It's common for students to end their studies in debt; we run through the simple ways to clear your student overdraft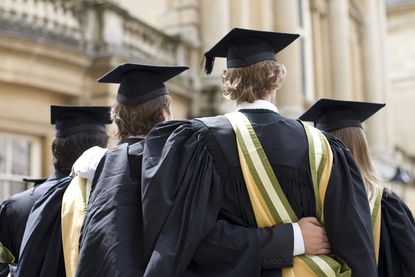 (Image credit: Getty images)
Look After My Bills Newsletter
Get the best money-saving tips, tricks and deals sent straight to your inbox every week. Make sense of your money in partnership with The Money Edit.
Thank you for signing up to The Money Edit. You will receive a verification email shortly.
There was a problem. Please refresh the page and try again.
One of the big questions faced by many graduates upon leaving university is how to clear your student overdraft.
Many people leave universities with significant debts to their names. According to data from the government, the forecast average debt for those starting their course in 2021/22 is £45,800, and that's just on student loans.
Alongside that debt, plenty of students will also find themselves significantly in the red with their bank account.
Student bank accounts often come with large interest-free overdrafts for a couple of years, which is why they are so appealing to cash-stretched students. The trouble is that this debt will need to be paid off eventually.
So if you have finished your studies and find yourself staring at a significant overdraft, what can you do to clear those student overdraft debts?
How to clear your student overdraft
Clear your student overdraft with your savings
The easiest way to pay off your student overdraft is to use other money to do so, for example, your savings.
While this is straightforward, it's not necessarily the best idea. Interest rates on savings accounts are on the rise at the moment, so it may be that you are earning more from having that money in a savings account than the interest being charged on your overdraft.
What's more, you might have a more pressing need for those savings, such as devoting them towards a deposit for a house.
Clear your student overdraft by switching bank accounts
Switching your bank account is one option when it comes to paying off your student overdraft.
Generally, student bank accounts switch to graduate bank accounts after your course comes to an end. This will likely come with an interest-free overdraft facility of its own for a set period, but it might not be long enough for you to clear the balance.
As a result, it's worth shopping around to see if you can get a better deal from a different bank. You aren't required to stay with your same bank once you graduate ‒ you can switch to a graduate account offered by a rival, so be sure to check what your wider options are.
Just because a particular bank account was right for you as a student, that doesn't mean its graduate bank account will be your best option.
Clear your student overdraft with a balance transfer credit card
A way to give yourself some breathing space when paying off an overdraft is by utilising a balance transfer credit card that offers money transfers.
Balance transfer credit cards are designed to help people with existing debt. You transfer some or all of the debt on your current credit card onto the balance transfer credit card.
The balance transfer card will then have a 0% interest period on such transfers for a set period, meaning that you can pay the debt off in manageable chunks each month, safe in the knowledge that every penny is going directly towards reducing your debt.
You will have to pay a percentage of the balance being moved as a transfer fee, so the larger sum being transferred, the more you will have to pay.
Some balance transfer credit cards offer money transfers, which is where you can transfer money from the card into your bank account. You then pay off the balance of the credit card in the same way as other balance transfer cards, with monthly repayments chipping away at the size of your debt.
One thing to bear in mind with these cards is that transfer fees for money transfers tend to be higher than regular balance transfers, typically costing around 4%. So if you have a £2,000 overdraft that you want to clear, that means paying an £80 transfer fee.
In addition, the longest 0% period will only be available to those with the best credit records. If you have a few black marks in your credit history, then it may be more challenging to get a lengthy interest-free period on a money transfer balance transfer credit card.
Clear your student overdraft with a personal loan
If you have run up a more significant overdraft, or you have built up debts on other forms of credit too, then it might be worth considering a personal loan.
The idea is that you can consolidate those various debts into a single one, hopefully with a low-interest rate. That way you don't have to worry about keeping on top of a handful of different debts and repayment dates ‒ it's all brought together in one loan.
Unlike a money transfer credit card or a graduate bank account, you won't find any interest-free personal loans. As a result, some of the money you pay each month towards clearing the loan will go towards interest. But, depending on the interest you are being charged on the various other debts you are consolidating with the loan, this may still work out as the most budget-friendly option.
Clear your student overdraft by budgeting
Crucial to paying off any form of student overdraft will be budgeting. It's really important for you to work out precisely how much you have to spend each month on the essential household bills, like your food shopping, and how that compares to your regular income.
If you are going to pay off that debt, you will need to devote some of the money earned each and every month towards doing so.
As a result, going through your bills in order to work out how much disposable income you have each month is a good idea. You can then pay some of that towards the overdraft.
Of course, drawing up a budget is the easy bit. The hard part is sticking to it, but that sort of financial discipline is crucial if you want to get out of the red before you start being charged interest on your overdraft debt.
Look After My Bills Newsletter
Get the best money-saving tips, tricks and deals sent straight to your inbox every week. Make sense of your money in partnership with The Money Edit.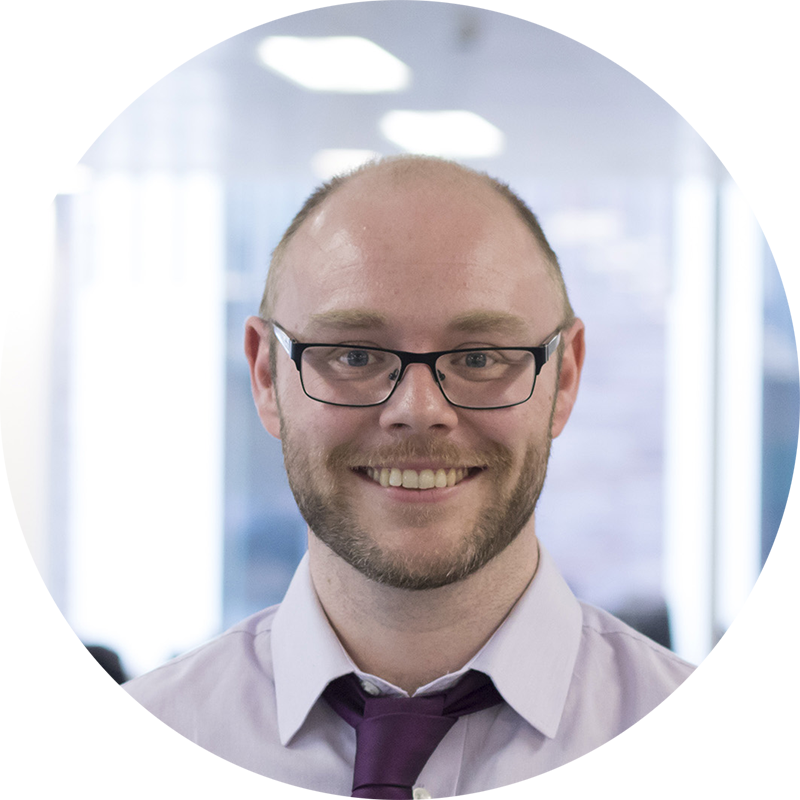 John Fitzsimons has been writing about finance since 2007, and is a former editor of Mortgage Solutions and loveMONEY. Since going freelance in 2016 he has written for publications including The Sunday Times, The Mirror, The Sun, The Daily Mail and Forbes, and is committed to helping readers make more informed decisions about their money.