Best student bank accounts 2023
The best student bank accounts can help you manage your money and enjoy student discounts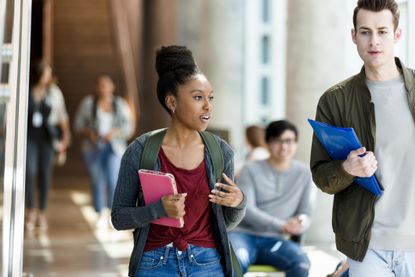 (Image credit: Getty images)
Picking one of the best student bank accounts means university and college students can take advantage of a number of perks, including interest-free overdrafts, railcards and restaurant discounts. We look at the top accounts.
Before heading off to college or university, you want to nail down the right student bank account for you that will help you manage your finances and live independently for the first time.
We explain what makes student bank accounts different and what features you should pay attention to. Here's everything you need to know.
Best student bank accounts
Why you can trust The Money Edit Our expert reviewers spend hours testing and comparing products and services so you can choose the best for you. Find out more about how we test.
It's important to do your own research to ensure a bank account suits your individual needs.
To help you get started, here are some of the top deals available right now.

(opens in new tab)
Santander 123 Student Current Account (opens in new tab) | £1,500 interest-free overdraft in first year | Railcard | Up to 15% cashback
A £1,500 interest-free overdraft in your first year to your third year, up to £1,800 in year four and £2,000 in year five.
Benefits:
This is the only account with a guaranteed 0% £1,500 overdraft and you can get up to 15% cashback on your favourite retailers for example Sky, Morrisons and Costa.
With your Santander Student Account, you also get a free four-year railcard which saves you around a third on travelling via train around the UK. You can link your railcard to Oyster to get cheaper travel around London too. The one-year Railcard usually costs £30 and a three-year Railcard costs £70. That's basically a £100 saving for four years. Note that the Railcard is not valid in Northern Ireland.
Eligibility
You need to be 18 or over and need to reside in the UK. Your undergraduate course must be at least 2 years long or level 4 to 7 apprenticeship. You also must pay in at least £500 per academic term. If you are a Santander Current Account holder, you will need to transfer this into a Santander Student Account.

(opens in new tab)
HSBC Student Bank Account (opens in new tab) | £1,000 interest free overdraft in first year | £100 cashback
The HSBC Student Bank Account gives you £1,000 interest-free overdraft in your first year. You can then ask for a £2,000 interest-free overdraft in your second year and £3,000 in your third year, but it is subject to your history and how your account has been used.
Benefits:
This Account is one of few to offer up to £3,000 interest-free overdraft. You can also bag yourself £100 free cash as an incentive, as long as you use your card for 5 transactions within 30 days of opening your account.
Eligibility
You need to be 18 years or over and you need to have a confirmed place at a UK university, with a qualifying course.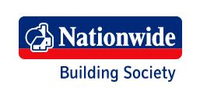 (opens in new tab)
Nationwide FlexStudent current account (opens in new tab)| £1,000 interest free overdraft in first year | £100 cashback | Fee-free international banking
This account gives you a £1,000 interest-free overdraft in your first year and then you can ask to have it increased in years 2 and 3 to £2,000 or £3,000 – depending on your credit history.
Benefits:
You can receive £100 cashback if you pay in at least £500 by 16th December 2022. Fee-free international banking is useful if you will spend a year abroad as part of your degree.
Eligibility
To be eligible for this Student account, you need to be 18 years or over, need to have been a UK resident for more than 3 years and not already have a current or student account with an arranged overdraft. Also, you must pay in at least £500 per term from when your account is opened. For example, you can take £500 of your maintenance loan and pay it into this account.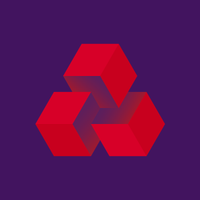 (opens in new tab)
Natwest (opens in new tab) | £500 interest free overdraft in first year | Tastecard | £80 cashback
The Natwest Student Account offers a £500 interest-free overdraft in your first year, and then £2,000 for years two and three.
Benefits
The Natwest Student Account gives you £80 in cash and a four-year Tastecard which is worth £35 per year. That's a saving of £140 and you get discounts on hundreds of restaurants and cinemas around the UK. to receive these perks, all you need to do is register for online or mobile banking and request a paper copy statement within the first 30 days of opening your student account.
Eligibility
You need to be 17 years or older to be eligible for this student bank account and prove that you are enrolling on a full-time undergraduate course which needs to last at least 2 years.
Student bank accounts – what are they?
Student accounts are bank accounts which are exclusively offered to those in higher education – but they come with additional benefits, such as an interest-free overdraft. Some overdrafts go up to as much as £3,000 without interest being charged. Other perks include railcards or membership schemes which help you save money when eating out.
Who can apply for a student bank account?
If you have been accepted onto a full-time UCAS course, you are eligible for a student bank account. To open one, you will need:
A UCAS confirmation letter with an unconditional offer
A letter from your university confirming your place if your offer is conditional
You can only have one student account and you must be a UK resident.
How to choose the best student bank account
Different banks and building societies will offer freebies to tempt you to open an account with them. Offers can include free products, travel discounts, cashback offers or subscriptions.
These might sound fantastic, but you need to think carefully about whether the overall package is worth it.
For example, a student bank account offering a freebie worth £50 is paltry compared to a large interest-free overdraft for three years that will potentially serve you well.
Meanwhile, a free railcard worth around £100, if you are not studying in your hometown, will be a helpful saving and may be worth weighing up against a smaller overdraft.
You should double-check if some of the perks are actually exclusive – can they be found on other accounts from the same bank? Banks will list bog-standard features which they offer to all customers ‒ such as a banking app or the ability to earn cashback ‒ as fantastic benefits of their student accounts.
Managing your money at university can be really difficult, which is why it's a good idea to look at the largest student overdrafts available. Think about whether you will need it and for how many years you want it. An arranged overdraft is a useful way of borrowing money via a current account. Even if you don't think you will need the full overdraft, applying for it means you will have peace of mind should you need to cover your rent while you are waiting for money to come in or fall on unexpected hard times.
Having an overdraft can also help to avoid the need for a student credit card. While credit cards may be the right option for you at some point during your student life, an interest-free overdraft is likely going to be a better option.
Vaishali graduated in journalism from Leeds University. She has gained experience writing local stories around Leeds and Leicester, which includes writing for a university publication and Leicester Mercury.
She has also done some marketing and copywriting for businesses.
When she is not writing about personal finance, Vaishali likes to travel and she's a foodie.
With contributions from