Best current accounts for savings
Always in credit? We pick the best current accounts for savings to get interest on your bank balance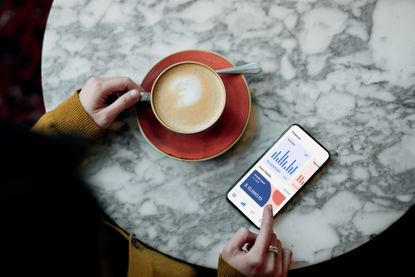 (Image credit: Getty images)
If you're looking for the best interest rate for your cash and often have credit in your account, then you could earn more by picking a current account that offers a competitive interest rate that beats standard savings accounts.
It might not be the obvious choice, but if you want to save a small amount of money it can be the best option to maximise interest earnings.
Several current account providers are paying higher interest rates on small balances than providers of instant access savings accounts and even some fixed-rate bonds.
Why? They're trying to win your banking custom and want you to switch your current account allegiance to them. And don't forget, if you are switching current accounts, you could also benefit from a switching bonus, which can be as much as £175.
Here are the best current accounts for savings available now.
What are the best current accounts for savings?
Why you can trust The Money Edit Our expert reviewers spend hours testing and comparing products and services so you can choose the best for you. Find out more about how we test.
Here's a list of the best current accounts for savings and the rules you need to follow to get the rate.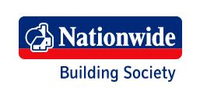 (opens in new tab)
Nationwide Building Society FlexDirect (opens in new tab)
Interest: 5% - available on balances up to £1,500 for 12 months
This account can be opened online or through the mobile banking app. If you need help with the online application, you can go to a branch for support. Once opened, you will have to manage the account online or through the app.
To qualify, users must pay in a minimum of £1,000 each month. You will lose the rate if you fail to pay in the minimum each month.
If you previously opened a FlexDirect account, you can not apply to receive the 5% introductory rate. although the rate is available if you have another Nationwide account and are moving to the FlexDirect.
It is worth noting the 5% rate is a limited offer valid for just 12 months, after which the rate drops to 0.25%, at which point you may want to review your account.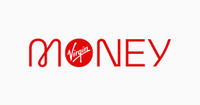 (opens in new tab)
Virgin Money M Plus Current Account (opens in new tab) - earn 2.02% - available on balances up to £1,000
Although Virgin pays a lower interest rate on a smaller balance, you will also have access to a savings rate of 1.56%. The rate is available on balances up to £25,000, exclusively to existing customers.
For saving above £25,000, you will get 0.75%.
Apply online or through the mobile banking app, although you can go into a branch if you need help.
Once opened, you can manage your account using the app, over the phone, in a branch or online.

(opens in new tab)
Santander 1/2/3 Current Account (opens in new tab) - 1% - available on balances of up to £20,000.
To qualify for the interest rate you must deposit at least £500 into the account every month and have at least two active direct debits set up.
The drawback of using the 1/2/3 account as a savings account is the £4 monthly fee, however, the account does pay cashback on household bills paid using direct debit - and right now, Santander is paying 4% back for energy bills.
It is worth noting that unless you're planning on saving a lot in this account, the fee will wipe out any interest benefits. For example, a balance of £5,000 saved for 12 months would earn £37.50 in interest. Users would pay £48 a year to operate the account.
Balances over £20,000 will not earn any interest.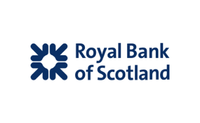 (opens in new tab)
Bank of Scotland Vantage Current Account (opens in new tab) 0.60% - available on balances up to £4,000. A higher rate of 1.5% applies for balances between £4,000 and £5,000.
To qualify you must pay in £1,000 a month, keep the balance of the account above £0 and pay out at least two direct debits.
If any of these requirements aren't met, no interest is paid. No interest is paid on balances above £5,000.
What to look out for when opening a bank account for savings
Before you get dazzled by the headline interest rate, make sure you check the terms and conditions. Providers usually stipulate the minimum amount you must pay in each month to qualify for the rate. Some insist you have direct debits set up. If you don't satisfy the terms you'll miss out on the preferential rate.
Check if the bank charges a monthly fee to operate the account. The monthly fee is to compensate the bank for offering overdraft facilities and perks like Santander's cashback offer on household bills. If you are using the account just for savings, you'll be sacrificing your interest for facilities you don't use.
Watch out for the end of an introductory period too. Your generous interest rate could expire after 12 months, after which you're automatically switched to a paltry interest rate. It is a good idea to review the
Although banks and building societies write to their customers to tell them their introductory offer is ending, set up your own reminder as well so you don't forget to switch to a better rate elsewhere.
Current accounts often cap the balance on which you can earn a decent interest rate. If you want to save more, find a different home for the rest of your money. Some banks pay no interest on savings above the stated level. Others pay a fraction of their headline rate.
Check if your current account provider has exclusive interest rates for existing customers before you shop around. They could be higher. Decide if you need access to your cash in the short term. If you do, choose an easy-access account. If not, you can get a higher interest rate on a fixed-term account or one that limits withdrawals.
Samantha Partington is a freelance personal finance journalist specialising in mortgages and the property market. Over the past nine years, Samantha has worked for the Daily Mail, trade website Mortgage Solutions and business title Property Week. She regularly writes for national newspaper money pages, such as Money Mail and Sun Money. She also supports property tech firms with content writing.