How to get 5% interest plus a £100 bonus with a Nationwide current account
Looking to switch bank accounts? Nationwide's 5% interest rate and bonus could be a good pull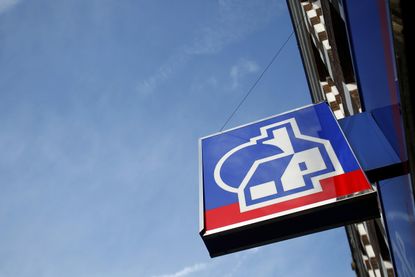 (Image credit: Bloomberg / Getty images)
Looking for the best bank account? Take a look at how you can earn 5% for 12 months with a current account with Nationwide Building Society - although be aware, this is for new customers only.
If you're looking to switch bank accounts, Nationwide's 5% interest rate for new customers looks attractive, especially if you are always in credit. You can also get £100 if you switch accounts to Nationwide.
Its FlexDirect account now gives you 5% interest in balances up to £1,500 for the first 12 months - more than double of its previous offer of 2%.
The 5% introductory rate is available on new customers opening an account from June 21. After 12 months, the account pays 0.25% after which you may wish to review where you save.
The account may work well for you if you are always in credit, as this is one of the best rates available right now. It means that if you save the maximum £1,500 for 12 months the 5% interest would give you £75 after one year.
Do I need to close my existing current account?
You do not need to close your existing current account to get the bonus. However, if you are happy to close your existing current account and switch to Nationwide using the current account switch service then you could bag a £100 switching bonus.
Existing customers can get £125 for switching accounts - but are not offered a 5% interest rate.
But note - although this offer looks attractive, other accounts may suit you better. For example, First Direct gives you £125 for switching to its current account, plus you can benefit from a linked savings account that pays 3.50% if you save between £25 to £300 a month.
You may find our article on the latest switching offers available from other banks of interest too.
How to get the 5% interest rate with Nationwide
To get the 5% interest savings rate, you will need to open a FlexDirect account with Nationwide.
However, new customers can only benefit from the introductory credit interest rate and interest-free overdraft offer once, meaning anyone who has previously held a FlexDirect current account will not be eligible for the new rate.
However, if applicants have previously held a sole account only, they would be eligible for the introductory rate on a joint account and vice versa.
You will need to pay in £1,000 per month to get the 5% rate, not counting transfers from other Nationwide accounts or Visa credits.
You can open the current account online or in branch. There is no limit on the number of withdrawals you make.
How long will the 5% rate last?
It's not possible to say how long the 5% rate offer will last, so if you are looking to open an account, act fast.
It's common for banks and building societies to use incentives like a high interest rate to try to attract new customers. Some popular savings deals have been pulled quickly in the past after a huge rush from new customers.
Rachel Springall, a spokeswoman at Moneyfacts.co.uk, said: "When comparing current accounts it's vital consumers take into account both any benefits and fees charged to ensure it suits their banking needs. Due to the back-to-back base rate rises, some providers have been adjusting their current account interest rates, such as Santander."
"Consumers will find Virgin Money paying 2.02% AER/2% gross on balances up to £1,000 and also offer an attractive linked saver," she explains."Elsewhere Halifax will pay a monthly reward of £5 on its reward current account, so consumers could earn up to £60 a year on this option. Those consumers comparing up-front switching cash will find more generous free cash elsewhere, like with HSBC (£170) and first direct (£150)."
See our Best savings accounts to keep up-to-date on the most competitive interest rates.
Nationwide is covered by the Financial Services Compensation Scheme, meaning if the building society goes bust, then up to £85,000 of your savings are protected.
Additional reporting by PA
Look After My Bills Newsletter
Get the best money-saving tips, tricks and deals sent straight to your inbox every week. Make sense of your money in partnership with The Money Edit.
Katie is staff writer at The Money Edit. She was the former staff writer at The Times and The Sunday Times. Her experience includes writing about personal finance, culture, travel and interviews celebrities. Her investigative work on financial abuse resulted in a number of mortgage prisoners being set free - and a nomination for the Best Personal Finance Story of the Year in the Headlinemoney awards 2021.