About us
Find out more about the people behind The Money Edit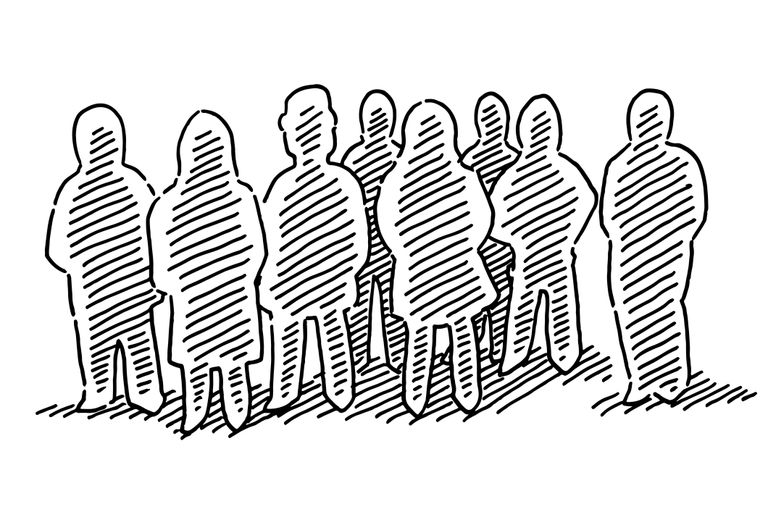 (Image credit: getty images)
The Money Edit is the essential go-to site for anyone who wants to better manage their money.
Written by award winning financial journalists, we bring you the information you need to be smart with your money, save more and be better with your spending.
We will keep you up to date with the news and provide top tips around managing your finances.
For all the expert advice you need delivered straight to your inbox, sign up to our newsletter.
The Money Edit team
Kalpana Fitzpatrick, Editor
Kalpana is an award-winning journalist with extensive experience in financial journalism. Her work includes writing for a number of media outlets,  including national papers and well-known women's lifestyle and luxury titles, where she was finance editor for Cosmopolitan, Good Housekeeping, Red and Prima.
She started her career at the Financial Times group, covering pensions and investments.
As a money expert, Kalpana is a regular guest on TV and radio – appearances include BBC One's Morning Live,  ITV's Eat Well, Save Well, Sky News and more. She was also the resident money expert for the BBC Money 101 podcast and co-author of the e-careers personal finance course.
Kalpana also often speaks at events. She is passionate about helping people be better with their money, save more and be smarter spenders.
Follow her on twitter @KalpanaFitz.
Ruth Emery, Contributing Editor
Ruth is passionate about helping people feel more confident about their finances. She was previously editor of Times Money Mentor, and prior to that was deputy Money editor at The Sunday Times. 
A multi-award winning journalist, Ruth started her career on a pensions magazine at the FT Group, and has also worked at Money Observer and Money Advice Service. 
Outside of work, she is a mum to two young children, a magistrate and an NHS volunteer.
Georgie Frost, Contributing Editor
Georgie is a multi award-winning financial broadcaster and journalist. She is a trusted voice on all matters personal finance and consumer affairs, hosting a number of money podcasts and appearing regularly on TV, radio and in print. 
Georgie speaks with both authority and personal experience. Before moving into money journalism, Georgie spent a decade traveling around the country as a BBC sports broadcaster, however a spinal injury changed that. 
Georgie's journey into and out of debt due to her injury sparked a deep interest in consumer rights, financial education and social mobility, which drives much of her work today.
Katie Binns, Staff Writer
Katie Binns is a former staff writer at The Times and The Sunday Times. She writes on personal finance, culture, travel and interviews celebrities.  
Her investigative work on financial abuse has resulted in a number of mortgage prisoners being set free - and a nomination for the Best Personal Finance Story of the Year in the Headlinemoney awards 2021.
---
The Money Edit Contributors
Rachel Lacey
Rachel Lacey is freelance journalist with more than 20 years' experience writing about all areas of personal finance and retirement planning.
After 17 years at Moneywise magazine as both writer and editor, Rachel now writes for a variety of websites and newspapers as well as corporate clients.
She is passionate about financial education and simplifying money matters for all.
Rachel Wait
Rachel Wait has been writing about personal finance and consumer affairs for over a decade, covering everything from credit cards and mortgages to pensions and insurance. 
She has written for a range of websites and national newspapers, including Mail on Sunday, the Observer, Forbes and the Spectator.
Simon Read
Simon Read was the last personal finance editor at The Independent newspaper and now reports on finance matters for the BBC, The Evening Standard, The Daily Mirror and The Sun. He champions consumer rights and is a commentator on a range of tv and radio shows, such as Watchdog on BBC1, Sky News, Channel 5 News, Radio 5 Live, LBC and Talk Radio. He was a money expert on three series of the BBC1 TV show Right On The Money and presented a BBC Radio 4 documentary on fraud as well as battling for fair treatment from companies for two years in his Moneywise Fights For Your Rights column.
Hannah Nemeth
Hannah Nemeth has written on topics including consumer rights, personal finance, homes and property for magazines, newspapers and websites including DIYgarden.co.uk, Ocean Finance, Moneywise, and The Daily Telegraph. In her spare time, she grows her own veg, plays bridge and looks at ways to save money on her household bills.
Emma Lunn
Emma Lunn is an award-winning freelance journalist who specialises in personal finance. She has more than 17 years' experience writing for national newspapers, trade and consumer magazines, and specialist websites. She has a particular interest in writing about property and mortgages, and enjoys explaining complex issues in an easy-to-understand way.
Laura Shannon
Laura Shannon is an award-winning consumer and money journalist with more than a decade of experience in her field. Previously she has written for Metro, The Times and The Mail on Sunday, where she was personal finance correspondent for eight years. She is passionate about helping people to save money and manage it more effectively.
Cathy Hudson
Cathy has been a journalist since 2001 and specialises in money, property and technology. Before going freelance in 2018 she worked at Which? for 12 years, first as a money writer then as an editor in the money, home, tech and cars teams. Publications she has written for as a freelancer include Loveproperty.com, Lovemoney.com, The i Paper, the London Evening Standard, Which? and Which? Computing. 
Sabuhi Gard
Sabuhi is a journalist, content writer, and editor for national newspapers, media agencies, and websites. With two decades of experience, Sabuhi has worked for the FT, Times Online, ITN On, Guardian, Express, Daily Mail, Mail on Sunday, Independent, Independent on Sunday, and inews.
Laura Crombie
Laura Crombie is an experienced journalist, who has been writing about consumer issues for 14 years. Property is her main area of expertise and she has written on the subject for The Times, Guardian, Metro and Zoopla, amongst others.
Abbie Laughton-Coles
Abbie is a freelance journalist and was previously managing editor at GoCompare. She spends her time making sure readers know how to save money on their bills.
Katrina Hendley
Katrina is a freelance writer with 20+ years of experience, creating eminently readable content for consumers.
Amanda Bathory-Griffiths
With almost a decade of experience in branded publishing, Amanda is a personal finance and automotive specialist.
Graham Thomas
Graham is a freelance journalist, with years of experience writing for an array of consumer titles.
Jon Severs
A freelance consumer finance journalist, Jon has been featured in Tes, The Grocer, Retail Week, Property Week, PrintWeek and ProPrint.
Dave Jenkins
Dave Jenkins writes articles on all manner of personal finance, motoring and domestic matters. He's often spotted writing about SMEs, business technology and Asian commerce in Wales Business Insider.
Emily Bater
As a freelance content marketer and copywriter, Emily has over five years of experience working with household brands & start-ups alike. She writes articles on insurance, energy, travel and personal finance.
Matt Ayres
Matt is a copywriter for small businesses with big ideas and writes about consumer finance.